Can You Be Vegetarian And Still Compete On A World Class Level?

Can a world-class athlete get enough protein from a vegetarian diet to compete with their carnivorous counterparts in physical competition? One of the most-cited vegan athlete success stories is of Carl Lewis, who in the video above, credits his outstanding 1991 results in part to the vegan diet he adopted in 1990.
But he is not the only one. There are other vegetarian athletes who have risen to the top as well, without the help of meat.
Adam Myerson
American Professional Bicycle Racer
Albert Beckles
Former IFBB Pro Bodybuilder
Three-time New York City Night of Champions winner
Andreas Cahling
60 Year Old IFBB Pro Bodybuilder
Won the IFBB Mr. International title in 1980
Anthony Peeler
Professional Basketball Player
BJ Armstrong
American Professional Basketball Player
Winner of 3 NBA Championships
Bill Pearl
5 Time Mr. Universe Winner
Bill Walton
American Professional Basketball Player
Winner of Two NBA Championships
Named League MVP
Billy Jean King
Former World No. 1 Professional Tennis Player
39 Grand Slam Titles
Brendan Brazier
Ironman Triathlete
Winner of the 2003 50K Harriers Elk/Beaver National Ultramarathon Championships
Winner of the 2006 50K Toronto Ultra Race
Carl Lewis
Track and Field Athlete
10 Olympic Medals (9 Golds)
10 World Championship Medals (8 Golds)
Catherine Johnson
Winner of the 2005 Boulder Cyclocross Series
Catra Corbett
Professional Ultra Marathon Runner
(Has completed over one hundred 100-mile Races)
Chris Evert
Former World No. 1 Professional Tennis Player
157 Singles Championship Titles (18 Grand Slams)
29 Doubles Titles (3 Grand Slams)
Christine Vardaros
World Championship Cyclist Contender
Cory Everson
Won Ms. Olympia 6 Years In A Row
Dave Scott
Six Time Ironman World Champion
First Person Inducted Into The Ironman Hall Of Fame
Edwin Moses
Track and Field Athlete
4 Olympic Gold Medals
Winner of 107 consecutive finals
Fiona Oakes
Extreme Marathon Runner
Double Guiness World Record Holder
Fastest aggregate marathon time for all 7 continents
Fastest for a marathon on all continents and the polar ice cap.
Greg Chappell
Cricketer
Captained Australia between 1975-1977
World record for the most catches in Test cricket.
Hank Aaron
Baseball Hall Of Famer
Jim Morris
Mr. USA (1972)
AAU Mr. America (1973)
Mr. International (1974)
Mr. Olympia Masters Over 60
Joel Kirkilis
Victoria Bodybuilding Champion (2009)
John Salley
American Professional Basketball Player
4 Time NBA Champion
Judy Leden
Two Time World Hang Gliding Champion
One Time World ParaGliding Champion
Juta Muller
German Championship Skater
Leroy Burrell
Track and Field Athlete
Two-time World Record Holder (100m Sprint)
Olympic Gold Medalist 4x100 Relay
Leslie Marx
American Fencer
Gold Medalits at the 1995 Pan American Games
Mac Danzig
Mixed Martial Arts Fighter
Gladiator Challenge Lightweight champion
IFC Lightweight champion
5-time King of the Cage World Champion
Martina Navratilova
Former World Number 1 Tennis Player
18 Grand Slam Singles
31 Grand Slam Doubles
10 Grand Slam Mixed Doubles
Maureen Shea
Featherweight World Boxing Champion
NABA Featherweight Champion
Former NABF and Former Interim WBC Featherweight Champion
Paavo Nurmi
Middle And Long Distance Runner
Nine Olympic Gold Medals
Set 22 world records from 1500m to 20K
Rich Roll
Ultra Endurance Athlete
Voted one of the fittest men in the world by 2009 Men's Fitness
Rob Bigwood
Professional Armwrestler
Robert Millar
"King of the Mountains" 1984 Tour de France
Robert Parish
NBA Hall Of Famer
4-time NBA Champion
9-time NBA All Star
Scott Jurek
Champion Ultramarathoner
Hardrock Hundred (2007)
Badwater (2005, 2006)
Spartathlon (2006, 2007, 2008)
Western States 100 Mile Endurance Run (1999-2005)
Silken Laumann
Canadian Champion Rower
U.S. Championships, Gold
Pan American Games, Two Golds
World Championships, Gold
Tim VanOrden
Winner of 9 ninth USA Masters Championships
U.S. Masters Runner of the Year, four times
Ten U.S. Trail Running Championships
Toni Innauer
Olympic Gold Medal Ski Jumper
Photo Credits
Some Other Things You May Like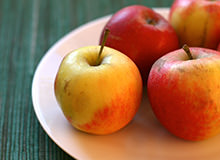 10 Foods That Fight Fatigue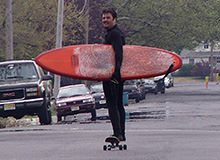 How To Get Out Of Work Earlier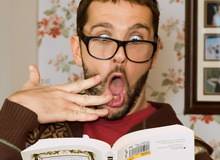 Most Surprising Unhealthy Foods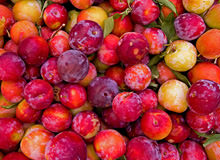 Antioxidants - A Clear And Simple Explanation