Health And Fitness Gadgets That Actually Work


From the Thighmaster and Shake Weight to anti-aging miracle elixirs, the health and fitness industry is saturated with products promising big results with little effort. Six-pack abs in 60 seconds? Only in your dreams. Shoes that tone your legs and butt? Better keep on walking. That's not to say all gadgets are a waste of your time (and money). There are products out there that actually work. If you're seeking a little extra help, motivation or accountability, or just itching for something new to play with, here are 19 gadgets -- from high-tech toys to gym staples -- that will actually help you get fit and stay healthy.
1. Polar M600
Today's wearables can track pretty much everything about your waking (and sleeping) life. Polar's M600 smartwatch takes it up a notch. Track your daily workouts, sleep, steps and calories and get inactivity alerts. During your workouts, you can track your heart rate through a wrist sensor instead of a bulky chest strap. Plus, you have access to all of Polar's Smart Coaching features to help your training progress. And since it's built on the Android Wear smartwatch platform, you can also connect to your voice control, customize watch faces, receive calendar notifications, read and reply to texts with your Android phone and scroll through your Facebook and Instagram feeds. PRICE: $329.95. WHERE TO FIND: You may purchase the Polar M600 smartwatch on Amazon.com
2. Fitness Genes
Every body is different -- shouldn't your workouts and meals be tailored to you? That's what Fitness Genes offers. Just give them a sample of your spit (yes, it's a little weird collecting your spit into a tube, but it's all in the name of science), and they'll give you a customized fitness and nutrition plan. Once you log into your account, you can get as technical or high-level as you'd like. You can indulge your inner science nerd by geeking out over the finer points of your genetic profile or simply stick to your training plan. PRICE: $199. WHERE TO FIND: FitnessGenes.com
3. Qardio Arm
You might not think that tracking your blood pressure at home is a big deal. But if you're an avid runner or tend to have really high (or super low) blood pressure, than you'll want to get a good handle on your daily numbers. It's been clinically validated to accurately measure systolic and diastolic blood pressure as well as heart rate and irregular heart beat detection. Sync with your smartphone to track your trends over time to help you understand how your lifestyle impacts your health. PRICE: $69. WHERE TO FIND: You may purchase Qardio Arm online at Amazon.com
4. Skulpt Performance System
Tons of devices take your body fat into account, but how many are focused on your muscle? Skulpt is. The handheld scanner takes measurements of both your body fat and muscles, and then uses that data to generate actionable advice based on your unique physiology. "The Skulpt Personalized Smart Fitness Trainer gives fitness enthusiasts more than just a way to track their workout," said Jose Bohorquez, PhD, co­founder and CEO of Skulpt. "It actually gives insight into the effectiveness of their program and provides actionable advice based on the data from muscle quality and body fat assessments, which are more closely correlated to fitness than any other measures." PRICE: $99. WHERE TO FIND: You may purchase the Skulpt Performance System on Amazon.com
5. Priya Ring
Fertility tracking sure has come a long way. The Priya Ring (available in 2017) is a wearable device that you insert vaginally to continuously track your core temperature to pinpoint ovulation, giving you your best shot at getting pregnant. According to a 2012 study published in the journal Current Medical Research, only 13 percent of women actually know when they're fertile. "Priya takes the guesswork out of making a baby," says ­Donald Aptekar, MD, an OB/GYN in Denver, CO. "By using advanced technology, Priya signals two days prior to ovulation and helps couples conceive by pinpointing the 'conception window.' This prevents couples from having expensive testing, difficult procedures and needless frustration." PRICE: $150. WHERE TO FIND: PriyaRing.com
6. Finis Duo Underwater MP3 Player
Ditch the earbuds when you hit the pool and use this underwater MP3 player. You can easily listen to your favorite songs, podcasts and audiobooks as you swim laps. Simply connect to your computer via USB to charge and load four gigabytes of MP3 and WMA files that will play for up to seven hours. Secure the device to your goggle strap, and it transmits audio through your cheekbones to your inner ear. PRICE: $119.99. WHERE TO FIND: You may purchase the Finis Dup Underwater MP3 Player on Amazon.com
7. Withings Body Cardio Scale
This scale doesn't just measure your weight. It also measure your body composition (BMI plus body fat, water percentage, muscle mass and bone mass) and gives you insights into your cardiovascular health (standing heart rate and Withings own Pulse Wave Velocity to help assess overall cardiovascular health). You can sync the data to your phone, and when the scale connects to wifi, the scale can also tell you the day's weather. Pretty neat, huh? PRICE: $179.95. WHERE TO FIND: You may purchase the Withings Body Cardio Scale on Amazon.com
8. Ozmo Active Smart Cup
We all know we should drink more water. But the question is how to get ourselves to actually do it. Enter: Ozmo Active Smart Cup. With this cup (and the accompanying app), you can figure our exactly how much water you need to drink per day, and then let the LED lights on the side help you gauge where you are in your daily water consumption. You can even set reminders for yourself to drink more water. And with the app's game-like interface, you'll actually want to drink more water. PRICE: $79.95. WHERE TO FIND: You can purchase the Ozmo Active Smart Cup on Amazon.com
9. Crossrope Weighted Jump Rope
Forget your boring old gym class jump rope. Step up your workout with a weighted jump rope. Each rope is made from a durable wire core and coated with PVC so that you can use them inside or outside. All you need to do is swap the handles from rope to rope, depending on how much weight you want. Use the lighter weight for speed work and the heavier ropes to build strength. And if you download their app, you'll have access to all the jump rope workouts you could ever want. PRICE: $69.00. WHERE TO FIND: You may purchase the Crossrope Weighted Jump Rope on Amazon.com
11. Wii Fit U
Who said video games are for couch potatoes? The next iteration of the Wii Fit -- Wii Fit U -- uses your Wii console to provide you access to a wide range of workouts. Try yoga or balance games in your living room. Or give strength training and aerobics a shot. There are now also dance workouts to get your sweat on while putting a smile on your face. Who says you need a gym or a personal trainer to get a good workout? PRICE: $89.99. WHERE TO FIND: Nintendo.com
12. Acumobility Eclipse Roller
Save the styrofoam for packing peanuts. This foam roller is for serious self-myofacial release. The ends function like a standard foam roller while the middle serves as a trigger point release tool. Foam rolling is the ticket to preventing muscle soreness and potentially sidelining injuries. By simply rolling over sore and stiff spots, like your hamstrings, quads and middle back, you'll break up muscle knots with your body weight. This improves bloodflow, aids flexibility and can provide serious relief from aches and pains. Think of the foam roller as a personal masseuse--without the hefty price tag. PRICE: $69.95. WHERE TO FIND: Acumobility.com
13. ElliptiGO Arc
Even ultramarathoners like Dean Karnazes need a break from pounding the pavement. And when it comes to cross-training, Dean and other runners hop on the Elliptigo -- an innovative combination of the elliptical and bicycle. Just like the super popular (and normally indoor) elliptical machine, you pump your legs in a circular motion, but doing so propels the bike forward. The low-impact exercise has become a favorite of 2008 Olympic marathoner Magdalena Lewy Boulet, track superstar Lauren Fleshman and a host of other endurance athletes. Though with a price tag starting at $1,299, it may take a while for Elliptigos to wheel into the mainstream fitness market. PRICE: $1,299. WHERE TO FIND: You purchase the ElliptiGO Arc on Amazon.com
14. TrekDesk
Let's face it, there are times when it feels like you're running in place at work. At least with the TrekDesk, you can actually run (or walk, if that's more your speed). With a adjustable-height workstation that fits over any standard treadmill, you can hammer out those TPS reports or tweak that spreadsheet while staying upright. It's the perfect solution for those who think better on their feet. Plus, studies indicate that walking 10,000 steps a day can boost your immune system and help stave off cancer, heart disease and stroke. PRICE: $499. WHERE TO FIND: You may purchase the TrekDesk online at Amazon.com
15. Bellicon Rebounder
Sure, you can run or walk off fat. But bouncing it off is just so much more fun. With Bellicon's rebounder -- a fancy name for a mini trampoline -- you can jump, jog and just have a good time while torching up to 1,000 calories per hour. Other boosts to bouncing: It can speed up your metabolism, cleanse your body of toxins by stimulating the lymphatic system and give you more energy. Plus, it's low-impact, so you don't have to worry about doing damage to your joints. And now many gyms even have rebounder classes available (like Equinox), or you can buy one of your own to use at home. PRICE: $399. WHERE TO FIND: Bellicon.com
16. BOSU Trainer
Short for "both sides up," the BOSU trainer provides two types of workouts from one piece of gear. Use either side to make upper-body exercises -- such as push-ups, planks or other abs movements -- more difficult by adding instability and forcing your muscles to work harder. But be wary of standing on the ball for exercises -- research shows that doing exercises on one leg is a better (and safer) way to build balance and stability. All together, you'll work your body harder without adding weight. Many gyms offer BOSU trainer classes, or you can opt to add one to your home gym (check out the BOSU Total Training System, which comes with a set of workout DVDs). PRICE: $99.95. WHERE TO FIND: You may purchase the BOSU Trainer online at Amazon.com
17. TRX Pro Suspension Trainer
There's a reason Drew Brees, Gwen Stefani and swimmer Christine Magnuson, an Olympic medalist, are hooked on TRX. The suspension system -- which uses nylon straps and your own body weight to build strength, balance, flexibility and core stability -- was created by a Navy SEAL and targets every part of your body in one workout. Just fasten the straps to a sturdy tree branch or piece of gym equipment and you have 300+ exercise options (including lunges, chest presses and one-legged squats). And now there's the TRX Pro, which now includes adjustable foot cradles, anti-microbial handles and padded triangles for added comfort. If you don't want to invest in your own, many gyms have TRX systems and classes. PRICE: $249.95. WHERE TO FIND: You may purchase the TRX Pro Suspension Trainer online at Amazon.com
18. Gaiam Pilates Toning Ring
How do you up the intensity of your Pilates workout? Put a ring on it. Squeezing this steering wheel-sized orb engages whatever muscle group you're working on and helps them work overtime every time you lift and lower. The ring's resistance also works to keep your body properly aligned and your core tight. No wonder it's also known as the magic circle. PRICE: $15.98. WHERE TO FIND: You may purchase the Gaiam Pilate Toning Ring Kit on Amazon.com
19. Iron Gym Total Upper Body Workout Bar
If the gym is out and playground monkey bars make you feel ridiculous, you can work your back and biceps in the comfort of your home with the Iron Gym Total Upper Body Workout Bar. Portable and lightweight, the bar attaches to almost any door frame -- so you can get your pull-up on anywhere around the house. You can also place the bar on the floor and knock out a few sets of dips and push-ups. PRICE: $23.67. WHERE TO FIND: Click here to buy the Iron Gym Total Upper Body Workout on Amazon.com
20. SPRI Stability Ball
These gigantic playground balls have bounced their way to gyms around the world as tools for doing everything from improving your balance to whittling your waistline. An easy way to target trouble spots, exercises with a stability ball can work the muscles in your legs, core and upper body. PRICE: $38.98 to $47.98. WHERE TO FIND: Click here to buy SPRI Stability Ball on Amazon.com
What Do YOU Think?
Is there a fitness gadget or piece of equipment that's helped you achieve great results? Or do you rely on a tracker to help monitor your vitals and activity? Have you tried any of the gadgets on this list? Which other ones would you add? Tell us about it in the comments below!
Some Other Things You May Like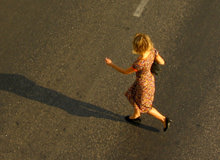 How To Maintain An Active Lifestyle In A Hectic World
The Minimum Amount You Can Strength Train And Still See Results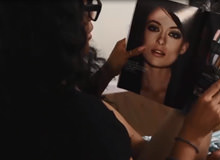 Forget About Being That Girl. Just Be You!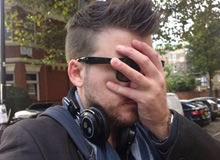 Genius Tricks To Hide A Hangover At Work