The Best Gear for All of Your Outdoor Adventures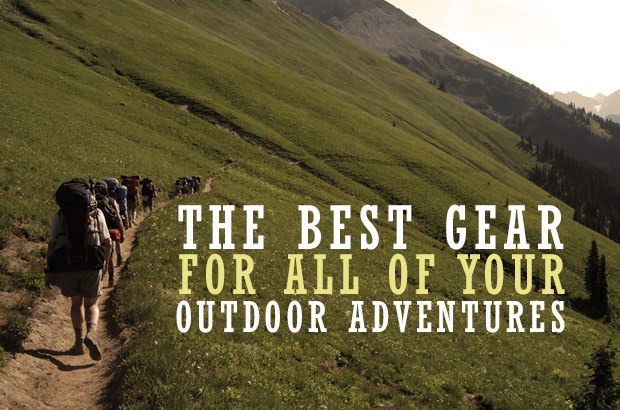 Take a page from the Boy Scout handbook and always be prepared for your outdoor adventures. While some of the best experiences out in nature are those sans equipment -- just you and the great outdoors -- seasoned adventurers know that sometimes Mother Nature throws a wrench in your plans (like a freak rain storm in the middle of summer), so it's best to plan ahead. Whether you intend to hike the Rockies, camp along the beach, backpack on the PCT or run trails at your local reservoir, you'll find below the best gear to help you do it.
[Related: The Pacific Crest Trail In Three Minutes]
Ahnu Montara Women's Hiking Boots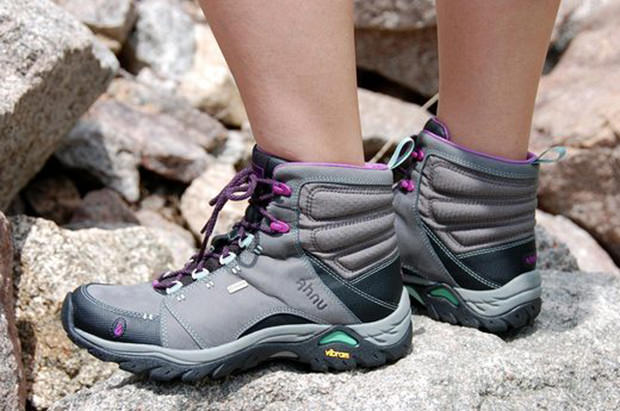 Most hiking boots have an unfortunate reputation for causing blisters on even the most seasoned hikers. But these Montaras from Ahnu are some of the most comfortable boots you can stomp around the mountains in. Plus, though they start out a bit stiff (what new shoes don't?), you can break them in quickly without breaking them down. As hiking boots go, they're fairly lightweight, but also tough enough to help you tackle a wide variety of rocky terrains and trails. They're also waterproof and still allow your feet to breathe. PRICE: $165
More info on this product and where to find it.
Lexdray Mont Blanc Pack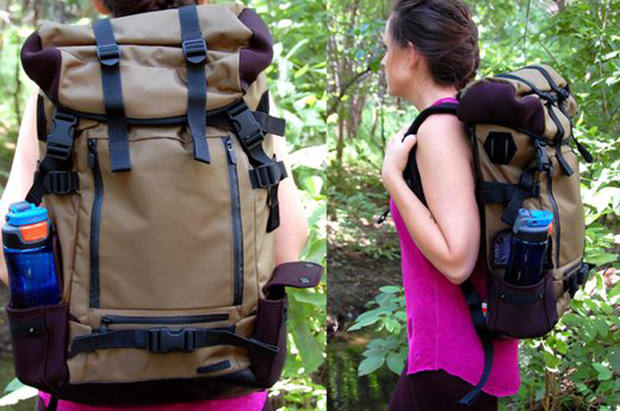 This backpack does not mess around. There are pockets for pretty much everything you'd ever want to bring along with you (nine outside, four inside) and a removable waterproof cover and waist strap. The only problem you'll have with the pockets is remembering where you put everything. On first inspection, it feels a bit heavier than other packs (likely due to the hardware support structure inside), but once it's on your back, you'll hardly notice it. At the end of the day, it's a pack tough enough to handle the great outdoors with ease. PRICE: $475
More info on this product and where to find it.
Avex FreeFlow Autoseal Stainless Water Bottle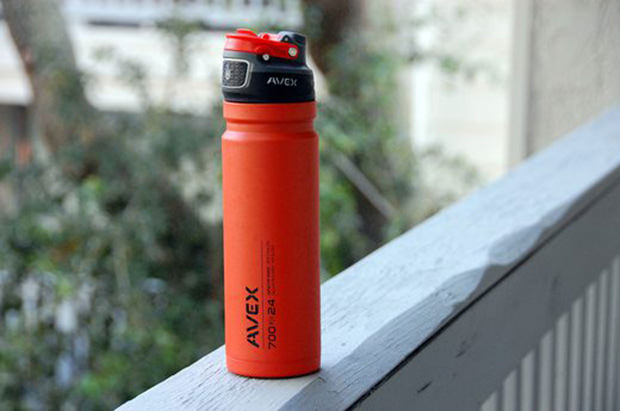 This is one rugged water bottle. Press the button to drink, then it automatically closes when you release to prevent spills. Put the cap on and prevent dirt and germs from getting near the spout. Attach the handle to your pack, and you're good to go. It's BPA-free, dishwasher-safe and great for day hikes, kayaking or rock climbing. PRICE: $28.76
More info on this product and where to find it.
Smartwool Men's PhD Run Ultra Light Micro Socks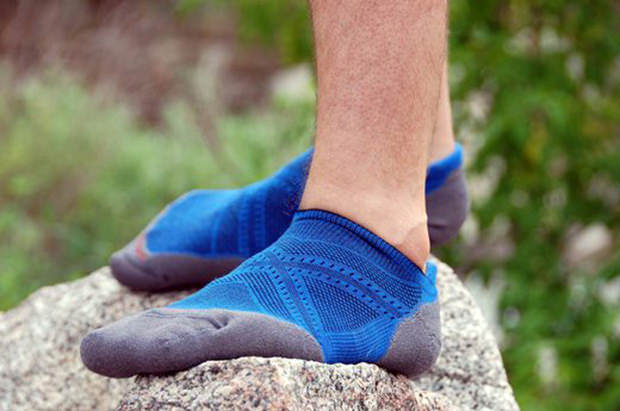 Some of the best fitting socks you'll ever put on your feet! They feel seamless when they're on, and there are no bulky regions. Forget tugging at certain areas to flatten and fit; these slide right on. They're well-cushioned where needed (heel and ball of foot) and soft without sacrificing bulk in the name of cushion. The heel guard also adds protection for an area where shoes tend to rub. They absorb moisture and sweat better than 100-percent cotton socks and are softer than 100-percent polyester socks. These socks offer compression for support and ventilation in the top part to allow feet to breathe. PRICE: $15.95
More info on this product and where to find it.
Kaenon Burnet Sunglasses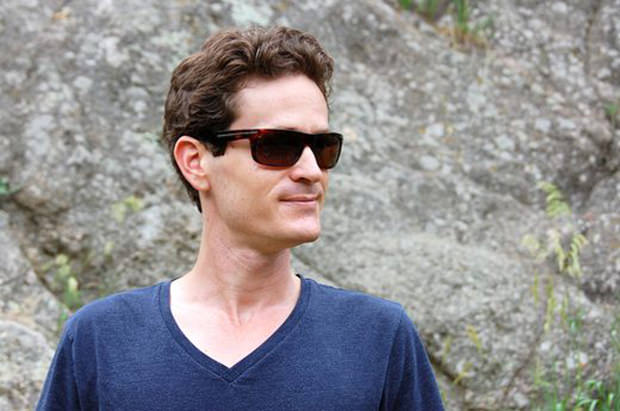 With a mix of classic styling (a la Rayban Wayfarer) and a more modern, wrapped design, the slight curve of the lenses keeps wind and dirt away from the corners of the eyes better than flatter styles. Kaenon does offer a wider variety of sports sunglasses as well, but for a casual day of hiking, fishing or hanging at the beach, these sunglasses are the right blend of fashion and function. The fit and finish of the arm hinges don't allow for any wiggle and the lenses offer very clear optics -- whichever color you opt for. PRICE: $239
More info on this product and where to find it.
Yumbutter Organic Superfood Nut Butters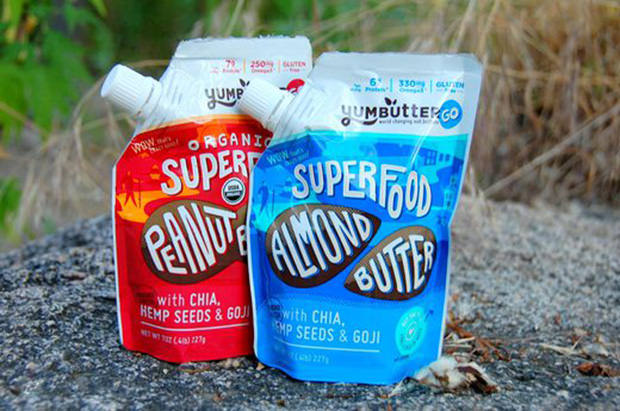 If you love peanut butter (and chances are, if you love it, you LOVE it), you've probably contemplated taking it as an on-the-go snack. Simply uncap, spread on a banana or celery stalk (or eat plain) and save the rest for later. All their nut and seed butters -- peanut, almond and sunflower seed -- also contain chia, hemp seed and gogi for a heart-healthy superfood. And the company participates in a buy one, feed one program and partners with an organization in Guatemala to provide better nutrition to malnourished children and their mothers. PRICE: $7.99
More info on this product and where to find it.
SunFriend Daily Sun/UV Monitor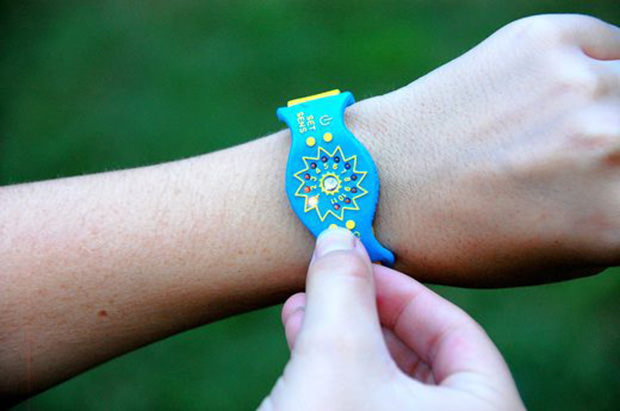 Sun protection is one of the most important parts of any outdoor activity, especially ones where you'll be spending several hours or days in the sun. SunFriend helps you strike the right balance of your daily vitamin D dose and too much UVA/UVB exposure with helpful and easy-to-read LED lights. And you can customize the sensitivity based on your skin tone. It's the same size and weight as a bracelet or small watch and sweat- and waterproof, so you can wear it swimming, backpacking, golfing or anywhere else where you'll be outdoors for an extended period of time. PRICE: $49.99
More info on this product and where to find it.
Colorado Aromatics Knuckle Balm and Sole Pleasure Foot Butter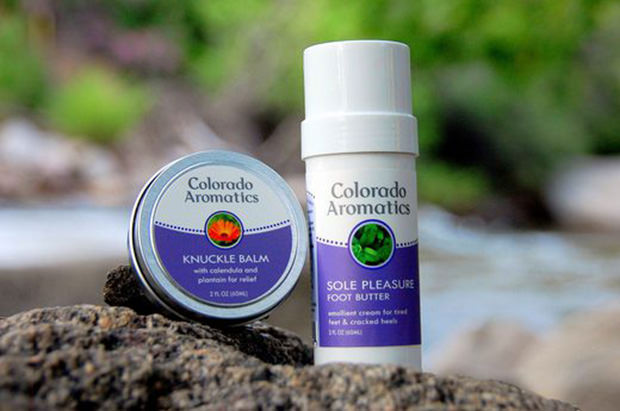 After a grueling day of hiking or rock climbing, your hands and feet have taken a beating. Give them some TLC with this knuckle balm and foot butter. Most of the ingredients -- like the calendula extract and plantain in the knuckle butter -- come from founder Dr. Cindy Jones' farm in Colorado. Both are lightly scented from their ingredients but not overwhelming. Apply the knuckle balm post-climb to smooth the cracks in your hands and the foot butter after a long hike or trail run to keep skin soft and supple. PRICE: $9.95 to $16.95
More info on this product and where to find it.
Free Country Women's Yogi Packable Windbreaker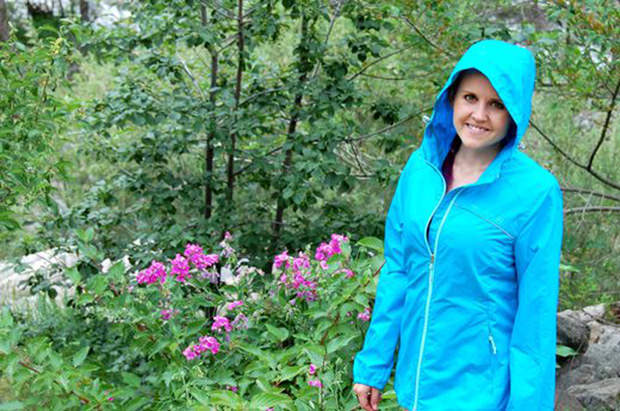 On long hikes and camping trips, space economy is a top priority. So if you plan on encountering wind or rain on your journey (or even if you don't plan on it), you'll want to bring along this incredibly lightweight and waterproof windbreaker that folds into its own pocket once you're done with it. Sizes run a bit large, so if you're between sizes, opt for the smaller one. But for the price, you really can't find a better windbreaker for your outdoor adventures. PRICE: $36.99
More info on this product and where to find it.
Ruffwear Singletrak Pak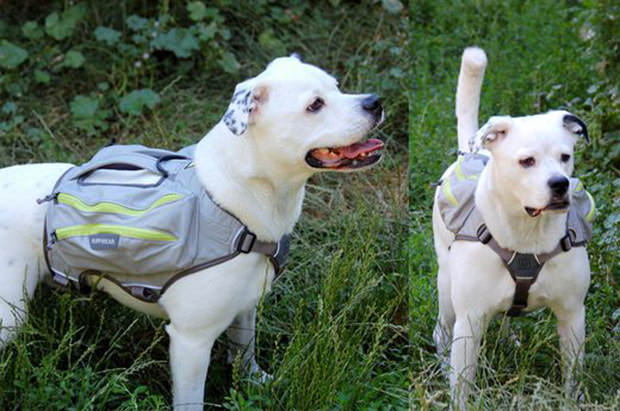 Don't forget your furry friends when you set out on the trail! Keep your pup hydrated with this pack that let's you stash two collapsible water bottles on each side along with a few other goodies (did someone say treats?) in the pockets. There's a place on the harness to hook a leash, and the pack is pretty easy to put on -- provided your four-legged friend is willing to cooperate -- with adjustable straps and buckle closures. Sergeant Pepper (pictured above) was even able to play fetch comfortably with the pack on. PRICE: $89.95
More info on this product and where to find it.
ECCO Mens BIOM Trail FL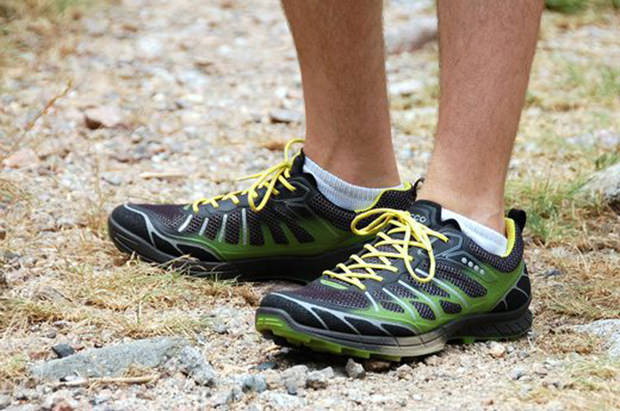 Lace these up for a solid and sturdy trail run, even over the rockiest terrain. Although they are a bit heavier than they appear (not clunky but not featherweight), they'll keep your foot in place without bending or flexing too much during heavy use on the trail. The seams are tight, and they use Kevlar to help with support. These do run a tad on the larger side, but the anatomical fit does create a "glove-like fit" as promised. And the mesh upper portion provides breathable, so your feet never feel stuffy, sweaty or compressed. PRICE: $116.99
More info on this product and where to find it.
Nemo Equipment W's Rhapsody 30 Down Sleeping Bag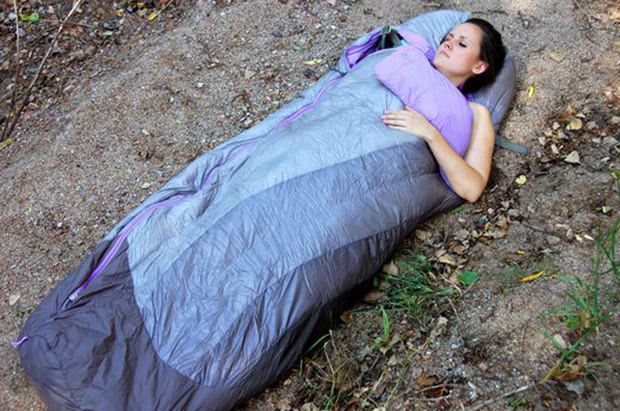 No camper wants to skimp on a sleeping bag that can stand up to the elements. But, then again, no camper wants to lug around a heavy one either. Nemo's sleeping bags are the perfect balance -- compact and lightweight, but seriously warm and weatherproof. Plus, their newer sleeping bags (like the Rhapsody) are spoon-shaped, which makes for a more natural sleeping experience, especially if you're a side sleeper, as it allows more room at the elbows and knees. The Rhapsody is rated to 30 degrees Fahrenheit, but if you find yourself in colder weather, they have ones rated for 15. PRICE: $259.95
More info on this product and where to find it.
Honey Stinger Grapefruit Organic Chew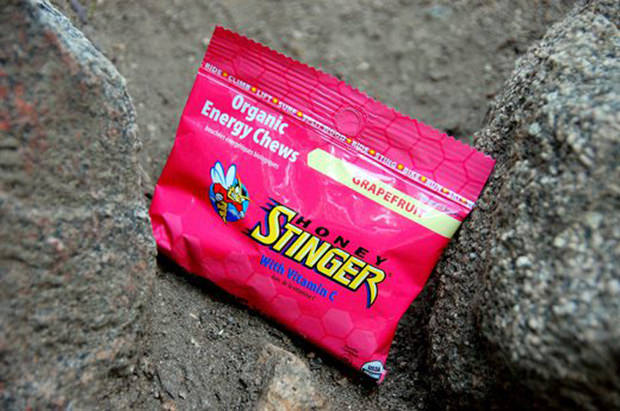 Everyone feels a little sluggish on the trail every now and again, but the grapefruit flavor of these chews is the perfect balance of sweet and sour to give you an added burst of energy. They're organic, gluten-free, fortified with vitamin C and sweetened with organic honey and tapioca syrup (which honestly isn't as strange as it might sound at first). PRICE: $27 (box of 12 packets)
More info on this product and where to find it.
COOLA 4-Piece Organic Suncare Travel Set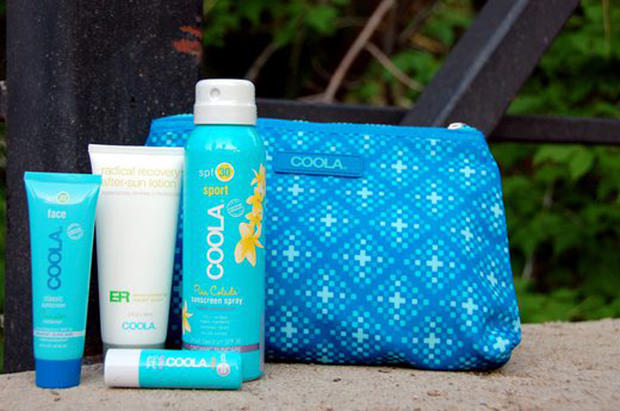 For shorter camping trips or day trips to go rock climbing or kayaking, you'll want to bring along travel sizes of your favorite sun protection. The set includes SPF 30 sunscreen spray, face lotion and lip moisturizer as well as after-sun lotion. Plus, everything is TSA approved. All ingredients are natural and contain no parabens, PABA, petroleum or phthalates. The scent on the sunscreen spray can be a bit strong, so if you're headed on a hike with lots of insects, opt for an unscented one and save this one for the beach. PRICE: $39.99
More info on this product and where to find it.
Catalyst Waterproof iPhone Case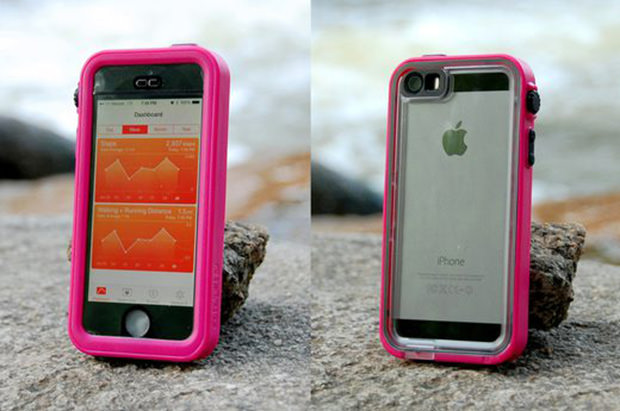 Nothing ruins a camping trip or kayaking adventure faster than dropping your phone in the water. And while you'll still want to avoid that situation even with this case, it's nice to have the added peace of mind. The case is sealed with thin rubber piping along the edges and around the camera to ensure that it's waterproof up to five meters (about 16 feet) and drop resistant to two meters (almost seven feet). Make sure you've put the case on properly, though, because while the case adds serious protection, it's not foolproof. PRICE: $64.99 to $74.99
More info on this product and where to find it.
Outdoor Research Men's Helium II Jacket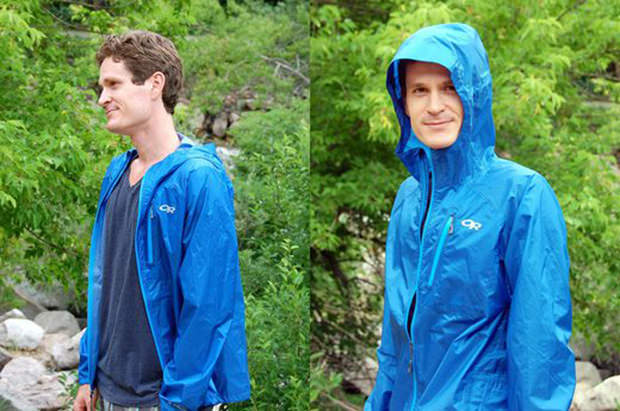 As far as lightweight, packable jacket go, this one didn't disappoint. It's not a jacket that will help you brave a snowstorm, but it'll keep you dry if it's an outer layer over thicker and warmer gear. The hood has a small, solid brim, which keeps the hood extended over your eyes. It doesn't have standard outer pockets, but there are two inner pockets. One of the best aspects of this jacket is the company's "Infinite Guarantee." The cost of the jacket is definitely an investment, but based on testing, you won't need that lifetime guarantee. PRICE: $190
More info on this product and where to find it.
Buck Products Flapsack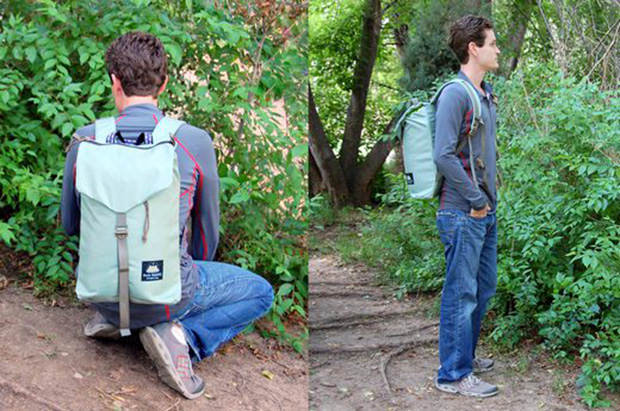 When founder Alex Buck originally started creating backpacks and knapsacks, he wanted to create the kind of products his friends would want to use. Today, each of his packs are handmade in Bozeman, Montana, and are tough enough for day hikes and comfortable enough for everyday use. Tote your laptop to the library or pack it full of snacks, water bottles and a jacket to hit the trail. And if you want to customize your pack, just email Alex. There aren't a ton of pockets (two inner, one outer), but what it lacks in pockets, it makes up for in storage space. PRICE: $130
More info on this product and where to find it.
Stance Off Coarse Socks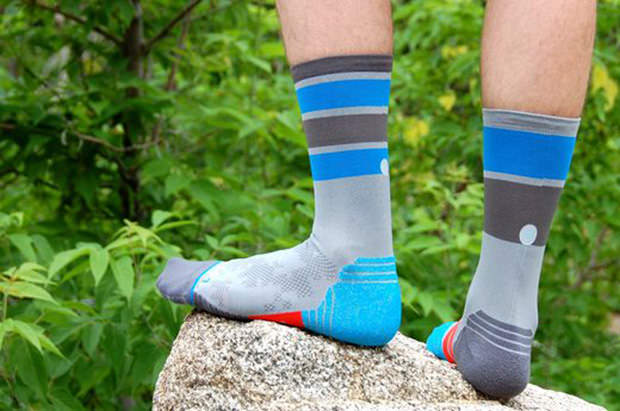 Whether you wear these socks for trail running or under hiking books on a short day hike, they'll be tight enough to stay put but not restrictive or uncomfortable. And the band won't dig into your skin and leave a noticeable compression mark like other crew socks. The fabric is soft without being flimsy or too thick and fit incredibly well around the foot thanks to the left/right designation of each sock. The heel and toe have a bit more padding, which provides cushioning where you need it without bulking up the rest of the sock. PRICE: $18
More info on this product and where to find it.
Qliplet Carabiner and Hook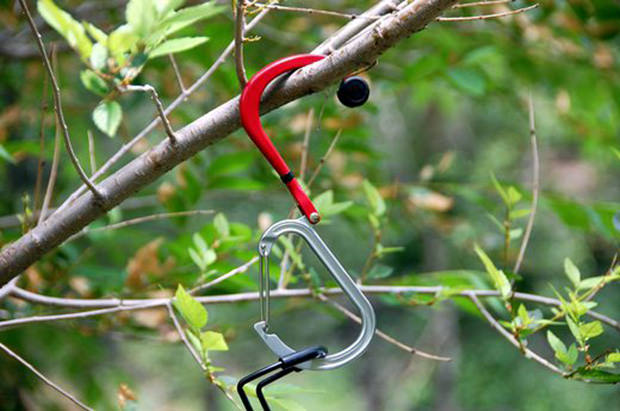 It's a carabiner; it's a hook -- it's the Qliplet. Hang your camp lantern from a tree, clip your water bottle to your pack, keep your pack off the ground overnight or find another creative use for it while camping. (Just don't use it for climbing or for anything weighing more than 50 pounds.) You can even use it at home for storing extension cords or hanging your purse while sitting at the table. It folds flat and only weighs 2.4 ounces, so it won't take up any space in your pack. PRICE: $19.95
More info on this product and where to find it.
Gociety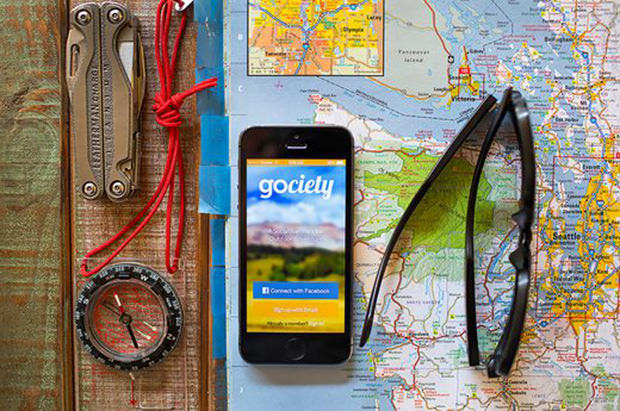 Solo adventures are great for recharging your batteries, but some adventures need to be experienced together. With Gociety, you can see what other people near you are planning -- a run after work, a climbing outing, a mountain-biking trek or a hike and beers over the weekend. Filter by location or activity and request to join them. Users also post their experience level, so you won't end up on a full-day ruck if you're a novice. You might find inspiration for one of your next adventures or learn about spots you wouldn't have thought of on your own. PRICE: Free
More info on this product and where to find it.
Go 'Way! All Natural Insect Repellent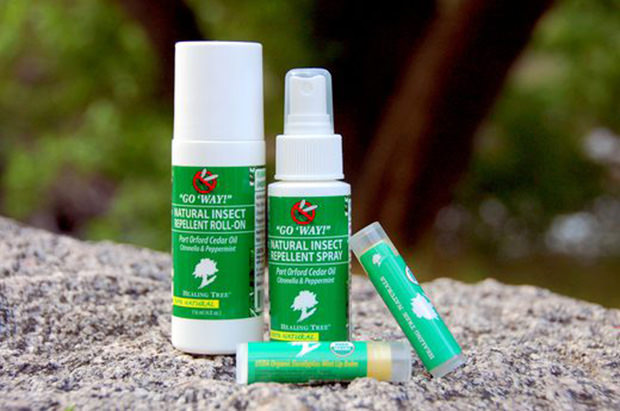 Let's face it: When you're outdoors, you're in bug territory. But invading their space doesn't have to mean getting bitten or having to use smelly, chemical bug sprays. Healing Tree Naturals has a line of all-natural bug repellant that uses citronella, peppermint and cedar oils instead of DEET, so it's safe for kids and those with sensitive skin. There's still a scent to it (that's just unavoidable with bug spray), but it's much more tolerable than other options. And there's no oily residue after application. PRICE: $7.95 to $29.99
More info on this product and where to find it.
Thermacell Repellent Camp Lantern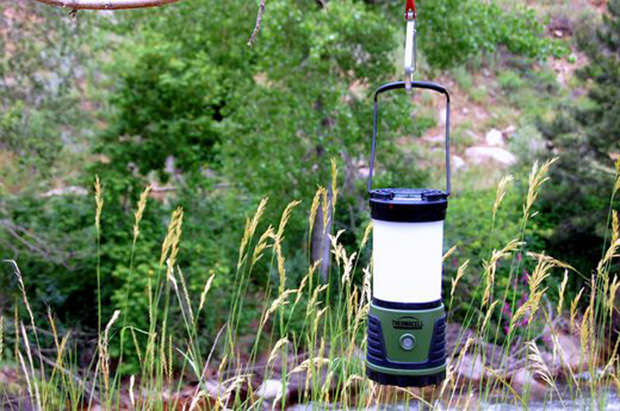 Usually, camp lanterns attract pesky insects and the inevitable bug bites. Keep those bugs at bay and enjoy your camping experience a bit more with this lantern. The lamp heats the repellant stored on top and releases it into the air, protecting a 15-square-foot area for 50 hours. The repellant has a light but inoffensive smell and comes from a synthetic version of an ingredient found in chrysanthemums. All you need is D-cell batteries, and then set it in your tent, on your picnic table or hang from a tree for a bug-free camp. PRICE: $59.99
More info on this product and where to find it.
Feetures Elite Ultra Light No Show Tab Socks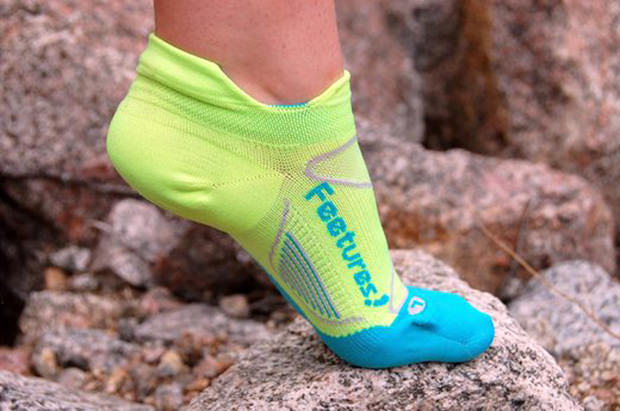 Yes, socks can be supportive and comfortable. The compression technology supports your arches, and for those that enjoy a more minimal running and hiking experience, the lightweight fabric means you'll hardly even notice you're wearing socks. And the tab in the back prevents blisters on your heels without being too thick and obtrusive. You can even wear them kayaking, and they'll dry quickly afterward. Choose from any of their fun, bright colors (yellow, orange or purple), or opt for more neutral white, grey or black. PRICE: $14.99
More info on this product and where to find it.
Topo Athletic Runventure Shoes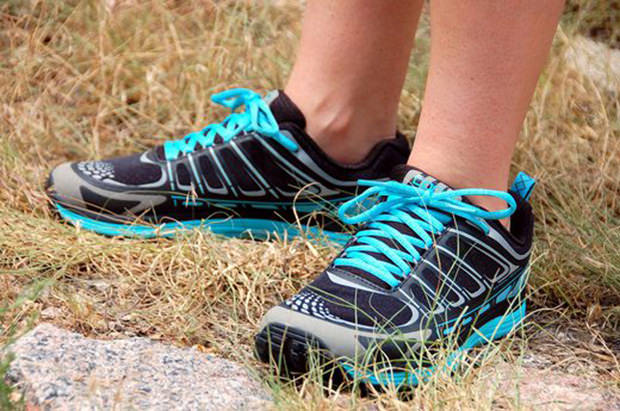 Get ready for some of the most comfortable trail-running shoes your feet have ever felt. Don't let the look of the heels fool you, though, while they look as padded as any cross-trainer, they're designed for a more minimal run. But even when bounding over rocks, boulders and dirt trails, your feet will still be well protected from the elements. Plus, even when it's hot outside or you're trekking through water, the breathable section over the toes means your feet won't feel suffocated. And the wider toe area means you won't have to cram your toes into them. PRICE: $110
More info on this product and where to find it.
Good To-Go Gourmet Dehydrated Meals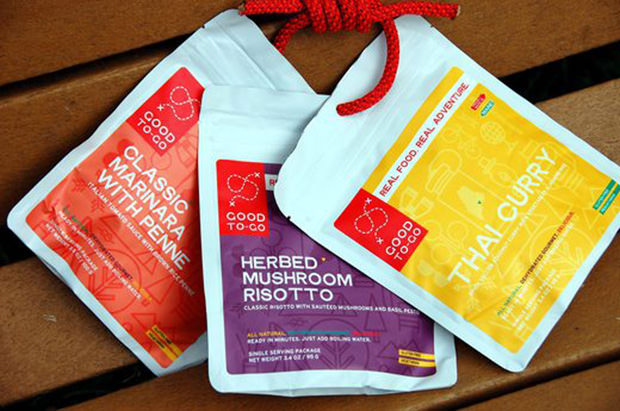 Ugh. Camping food, right? Not with these meals. Say goodbye to chalky pasta or boring PB&J. Good to Go's meals are all created by gourmet chef Jennifer Scism, co-owner of Annisa, a nationally recognized restaurant in New York. Their four dishes include Classic Marinara With Penne, Smoked Three Bean Chili, Herbed Mushroom Risotto and Thai Curry. All of them are gluten-free and vegetarian except for the Thai Curry, which is gluten-free and pescatarian. Just supply your own boiling water to cook these meals at camp, because while ordinary dehydrated meals are gross, uncooked dehydrated meals are worse. PRICE: $6.75 to $11.50
More info on this product and where to find it.
Good Wipes Shower to Go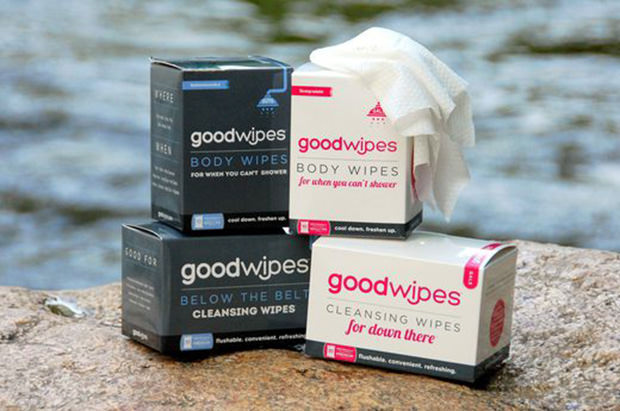 Sometimes you can't find a campsite with showers in good working order. So whether you're out in the middle of nowhere with no running water or faced with questionable shower areas, bring some Good Wipes along to stay clean. There are larger wipes for your body and smaller wipes for, umm, "down there," which also come in handy when the campsite bathroom runs out of toilet paper. The light, refreshing scent might not cover up the scent of the mud pit you fell into, but for standard sweat, dirt and grime, it does the trick. PRICE: $7 to $8
More info on this product and where to find it.
Energizer Vision HD+ LED Headlight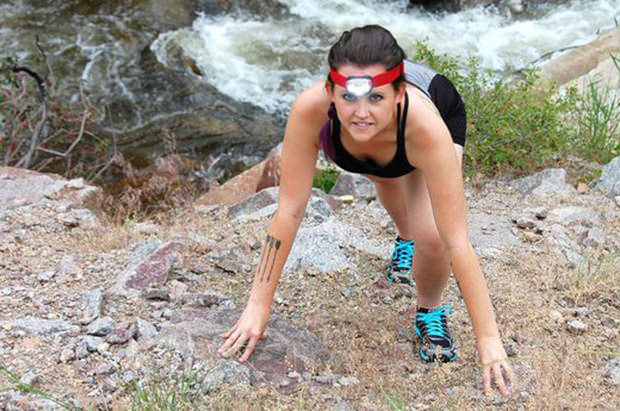 Who wants to carry a flashlight when you can wear one on your head? This headlight features four different light modes -- spotlight, floodlight, spot- and floodlight together and red for night vision -- and has the battery power to run for six hours. It's also water-resistant and drop-resistant up to one meter (three feet) and can illuminate the path up to 70 meters in front of you (about 230 feet). The band is adjustable and fits comfortably around a wide range of head sizes, staying firmly put without compressing or giving you a headache. PRICE: $23.45
More info on this product and where to find it.
Costa Del Mar Manta Sunglasses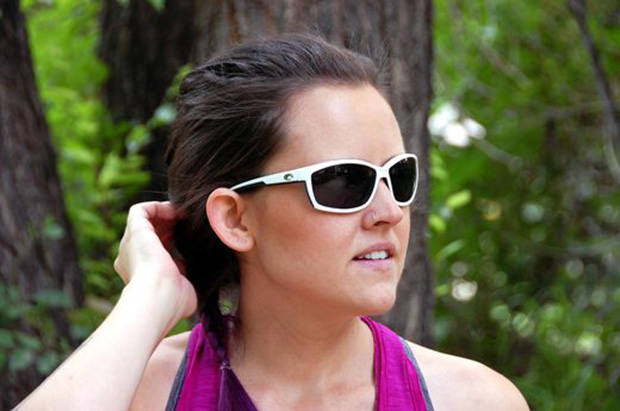 Just as important as protecting your skin from the sun is protecting your eyes from the sun. Even on overcast days, you'll want to slip on a pair of sunglasses, especially if you're out on the water or sand. These frames fit close to your face and are lightweight enough to be inconspicuous. The frames are a bit smaller than standard, but they still offer full eye protection. The lenses offer 100-percent UV light blockage and polarization with the option of either glass or plastic lenses -- both scratch-resistant. PRICE: $249
More info on this product and where to find it.
Solpro Helios Smart Solar Charger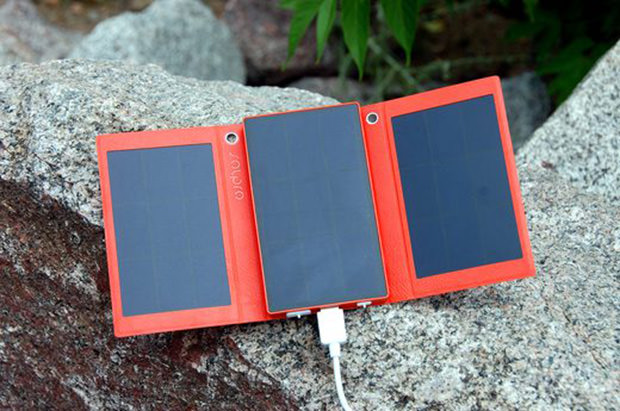 One of the advantages of the great outdoors is the opportunity to unplug. However, if you simply can't leave your device at home, bring along the Helios solar charger. In just 90 minutes, you can accumulate enough solar power to fully charge a standard smartphone. You can charge two devices simultaneously (a phone and tablet, for example) or use the micro USB port to charge the Helios' internal battery when the sun isn't shining. Or, if you're extra eco-conscious, use the solar charger on a daily basis to reduce energy waste produced by standard wall charging. PRICE: $99
More info on this product and where to find it.
GoRoll Foam Roller Bag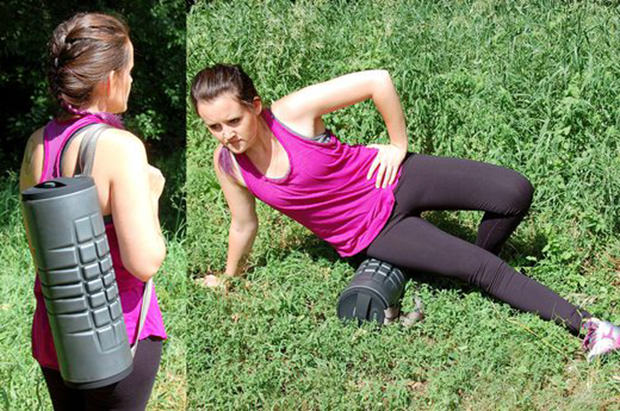 On-the-go types are all about products that multitask. And the GoRoll is not only great to carry and store your gear, it also doubles as a foam roller for after a long day of uphill hiking or your first day back rock climbing. It's the perfect size to tote your yoga mat to the park or keep your valuables locked up at the gym. And the grid design of the foam roller allows you to control the amount of pressure you need, depending on how much your hips need versus your glutes or obliques. PRICE: $69.
More info on this product and where to find it.
GracedByGrit Movie Star Vest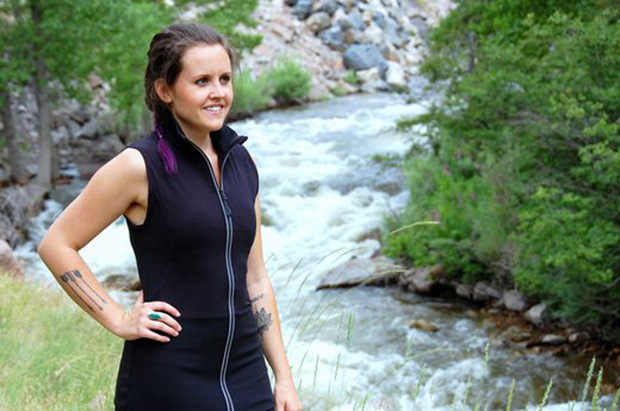 Some hikes call for a stylish vest that keeps your core warm and your arms free. This vest is fleece-lined for added warmth and comfort, but you can also wear it when the sun's out. It's a bit longer than most vests, and if you plan on wearing it over any other pieces, order a size up. Otherwise, it runs true to size as a form-fitting top. And with every purchase from GracedByGrit, they send you a safety whistle, which can come in handy if ever -- God forbid -- you get lost or injured. PRICE: $110
More info on this product and where to find it.
Runphones Headphones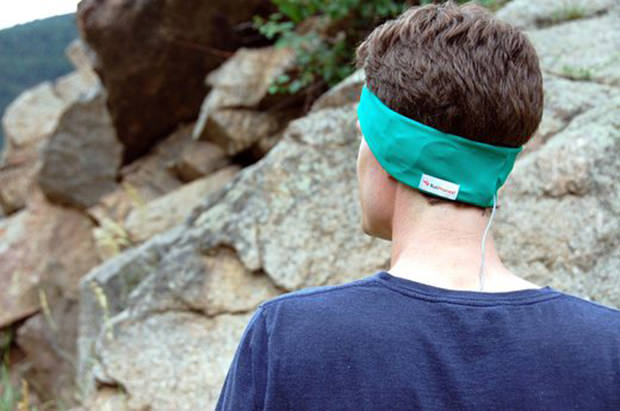 With these headphones, you won't need to choose between your earbuds or your sweat band -- these are both. And since the headphone isn't in your ear like with an earbud, you'll be able to hear nearby cars, horns, sirens and people. The headband is comfortable -- not too tight to squeeze your skull but not too loose to slide down your forehead. Plus, the headphones are flat, so they don't dig into your ears like earbuds. And you can choose between wired or wireless headphones as well as a variety of colors. PRICE: $39.95 to 99.95
More info on this product and where to find it.
Polar M400 and Heart-Rate Sensor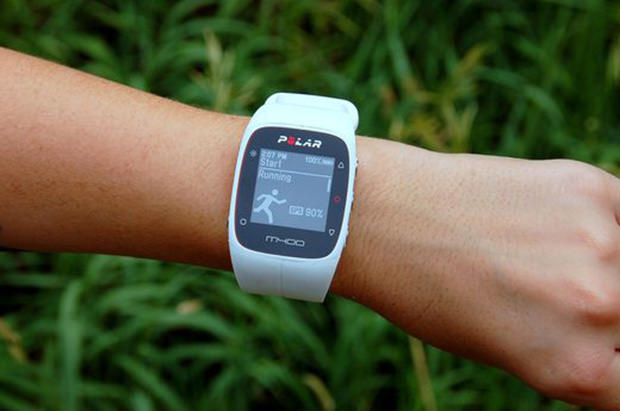 Track every step and elevation change with Polar's M400. Whether you're trail running, hiking or at the gym, you'll be able to chart your progress. With the chest heart-rate strap synced to the watch, you can also track your exercise intensity and train smarter. Some of the training programs take some time to master, but for the serious athlete, it's worth the investment of really getting to know the watch and everything it can do. And if you want to wear it off the trail, it also tracks your daily activity, sleep and steps. PRICE: $179.95
More info on this product and where to find it.
Get Outfitted Gear Rental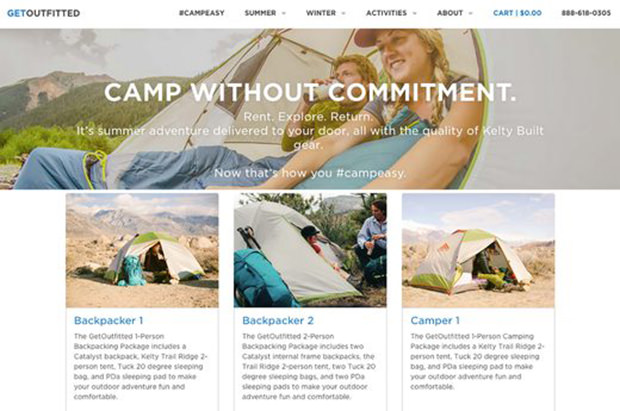 Don't want to commit to fully outfitting yourself for an upcoming adventure? Try GetOutfitted. Browse their selection of hiking and camping gear online, order what you want -- either individual items or preset packages -- and get everything delivered to your door. Once you're done, send it back. Through their partnership with Kelty, you can find everything from tents and sleeping bags to jackets and water filters. PRICE: $17 to $63 per day
More info on this product and where to find it.
What Do YOU Think?
Are you an outdoor enthusiast? What's your favorite way to be active in the great outdoors? What kind of gear or equipment do you rely on? Have you tried any of these products? What did you think? What else would you add to the list? Share your thoughts, suggestions and questions in the comments section below!
Photo Credits
Some Other Things You May Like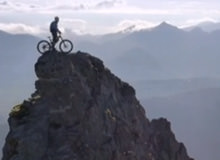 A Jaw Dropping Bicycle Ride Along Cuillin Ridge On The Isle Of Skye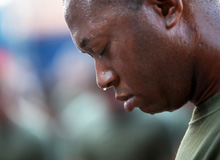 The drawbacks of High Intensity Interval Training (HIIT)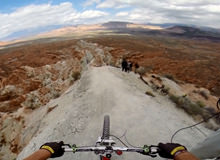 One Of The Most Gripping Bike Rides Caught On Film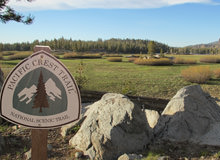 The Pacific Crest Trail In Three Minutes