Top Destinations for Active and Adventurous Vacations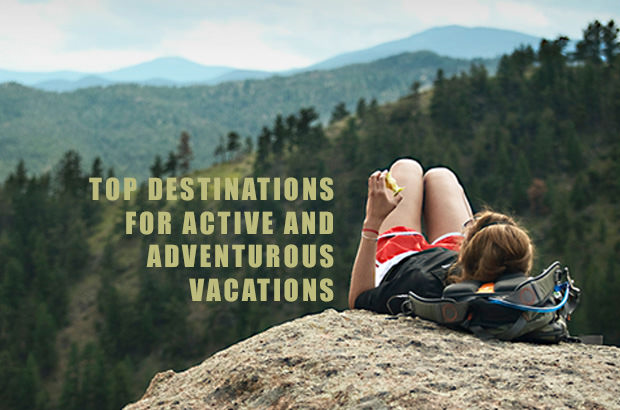 Vacation means lying by the pool, hitting up the buffet and chilling out on the beach ─ right? Well, maybe for some people. But if that's not your idea of a good time, you're not alone. If you want more activity and adventure when you travel, you have lots of options. People have more access to the world now than any generation before. What's more, an adventurous vacation doesn't always mean an expensive one. Adventure travel at its core is incredibly economical. In this article, we'll show you some of the top destinations for active travelers seeking active and adventurous vacations.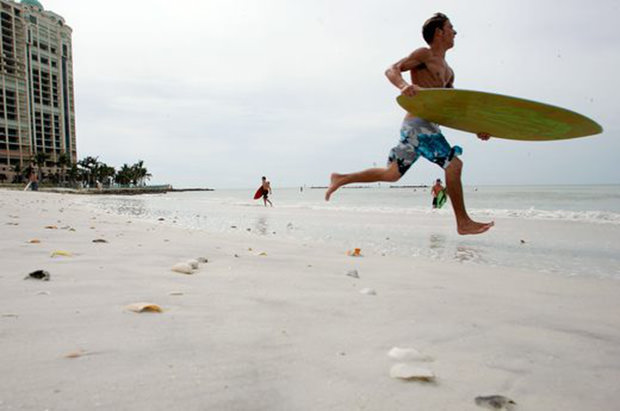 1. Marco Island, Florida
Located in the Gulf of Mexico just at the edge of the Florida Everglades, Marco Island is a short distance from hiking, canoeing, kayaking and camping. You can go camping on platforms that are built right on the Everglades and then paddle from platform to platform setting up tents. Platform camping reduces the impact on the dynamic ecosystem of Florida's tropical wetlands. Be sure to visit the nearby Rookery Bay National Estuarine Research Reserve, one of the few mangrove estuaries in North America that's a popular spot for fishing, bird watching and beach activities.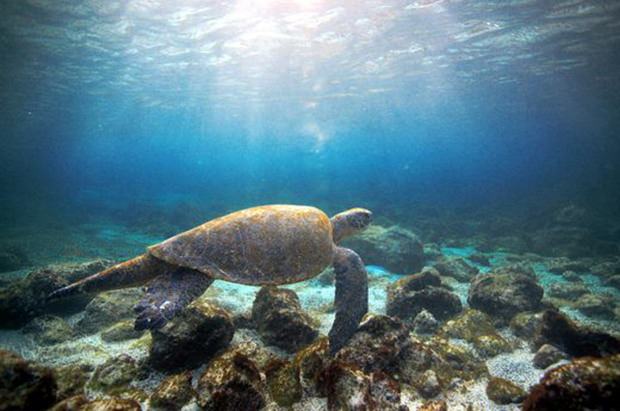 2. Galapagos Islands, Ecuador
For an adventure vacation like no other, visit Ecuador's Galapagos Islands. Walk in the footsteps of naturalist Charles Darwin as you learn how the geological history of this chain of islands allowed unique animal species to flourish. You can see endangered giant tortoises, sea lions, flamingos, Galapagos penguins, sleeping sharks, marine iguanas and birds such as the finches that first inspired Darwin's theory of evolution. There are also plenty of opportunities for diving, snorkeling, surfing, boating and hiking. If you have time, don't miss the Ecuadorian mainland, which has some of the most beautiful canopy walks ─ raised walkways above the forest floor ─ in the world.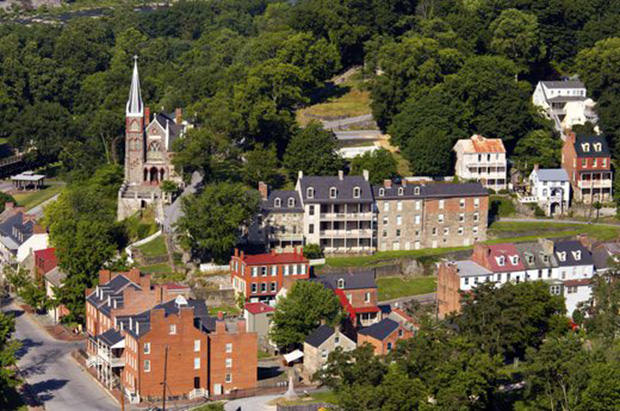 3. Harpers Ferry, West Virginia
The Appalachian Trail passes through Harpers Ferry, a small town only 60-odd miles from Washington, D.C. You can look down from high bluffs to the dramatic meeting point of the Potomac and Shenandoah rivers, where the borders of West Virginia, Virginia and Maryland come together. It's also where white abolitionist John Brown led a failed slave revolt in 1859 after raiding a U.S. armory. Many active travelers arrive by bike on the Chesapeake & Ohio Canal trail and stay at the town's cozy bed-and-breakfast accommodations. It's a fantastic multi-day bike trail from D.C. to Harpers Ferry and beyond. Go for a day hike or stay longer to raft, fish and canoe. You can also go zip lining and rock climbing.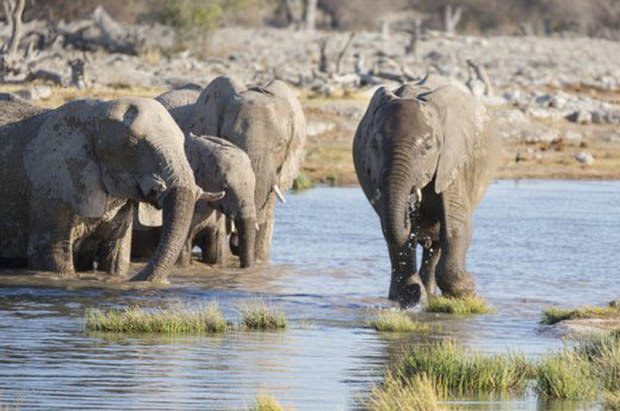 4. Etosha National Park and Skeleton Coast, Namibia
Namibia's commitment to conservation is very attractive to active travelers, says Chesak. More than 40 percent of this country on the southwestern coast of Africa is under conservation management. You can visit Etosha National Park in the north to see the largest free-roaming populations of black rhinos and cheetahs, as well as lions and elephants. Travel the northern Skeleton Coast to view dramatic sand dunes that run into the Atlantic Ocean. The coastal city of Swakopmund, 170 miles west of the capital, Windhoek, is a good starting point for adventure travelers to book trips to go sand boarding or sand sledding on the dunes.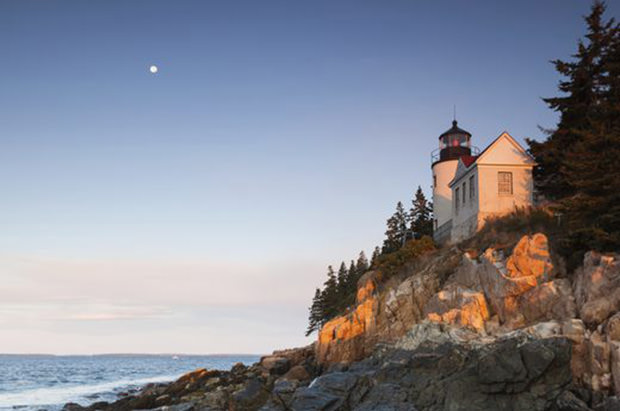 5. Acadia National Park, Maine
Back in 1604, the explorer Samuel de Champlain sailed down the coast of Maine and spotted a large, rugged island dominated by tall mountains. Today Acadia National Park takes up most of Mount Desert Island and is the oldest national park east of the Mississippi. Travelers come to hike, bike, swim, row, fish and ski. It's probably best to visit in summer, as many of the roads are closed in winter due to heavy snowfall. Visitors should check out the many spots to do "via ferrata" climbing, using ladders, iron bars and cable attached to the rock to allow climbers a protected route to explore the scenery. You can hike the miles of carriage trails throughout the park, originally commissioned by industrialist John D. Rockefeller.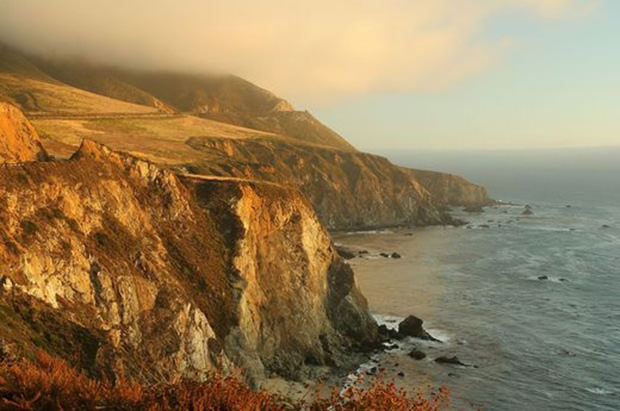 6. Big Sur, California
The breathtaking views on this part of California's coastline, where the Santa Lucia Mountains drop into the Pacific, have long inspired travelers and artists. Inaccessible by road until 1937, it was one of the state's most remote areas. Walk in the footsteps of Novelist John Steinbeck, beat generation writer Jack Kerouac and gonzo journalist Hunter S. Thompson, all of whom who once called the region home. There's ample hiking, backpacking, camping, fishing and beach combing, but ocean swimming can be dangerous. Take a dip instead in the Big Sur River, which has many access spots. You can camp among the redwoods at the state parks in the area. Take the hike to Pfeiffer Falls, and if you're fit, try the challenging trail to Sykes Hot Springs. You can also visit the historic Point Sur lighthouse. Big Sur is home to the Esalen Institute, a famous retreat center with its own hot springs and spectacular views.
[Related: The Pacific Crest Trail In Three Minutes]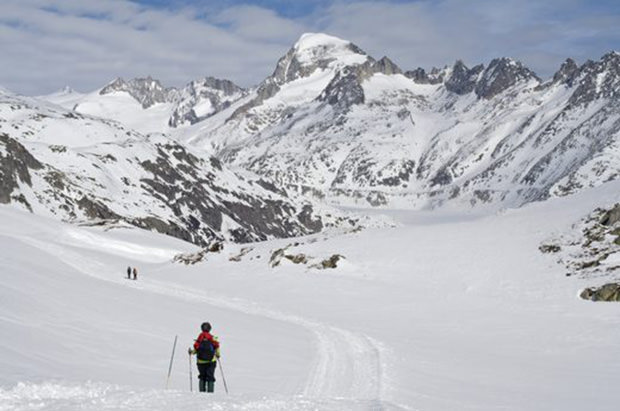 7. The Swiss Alps
In both summer and winter, the Swiss Alps are an active traveler's dream. The skiing in winter is unparalleled, and in summer there's no better place for hiking and even biking. You can stay in one of the region's famous chalets and explore the region's many highland lakes and meadows. Be sure to try the sledding, also known as sledging. You ride on Swiss sleds that take you down several kilometers. You can also visit in the Swiss National Park in Graubünden and the Parc Ela, a 600-square-kilometer protected area.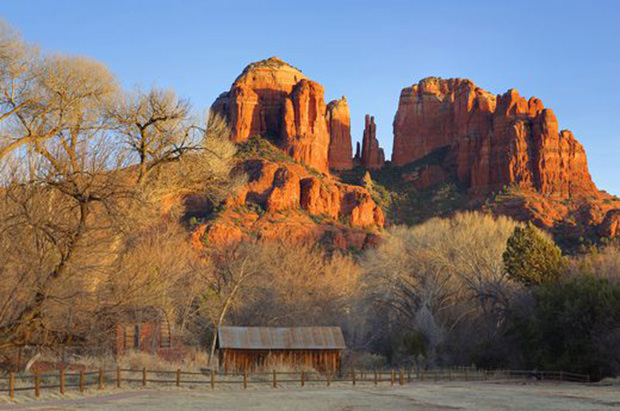 8. Sedona, Arizona
The red sandstone formations of Sedona have awed many a traveler. Some say the rocks harbor mystic vortexes of energy. Even if you're a skeptic, you'll surely appreciate Sedona's ability to rejuvenate the soul through hiking, camping, mountain biking and yoga. "Sedona could keep you busy for weeks," says Kathleen Ventura, co-creator of the Our Favorite Adventure website. The town has served as a backdrop for movies dating back to the 1920s. Be sure to check out Devil's Bridge Trail and the petroglyphs in the Coconino National Forest. The town is host to an international film festival as well as music festivals throughout the year, ranging from bluegrass to jazz to classical.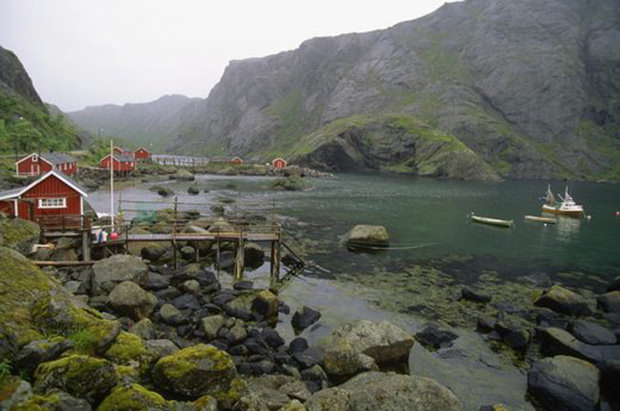 9. Norway
The Scandinavian country that inspired the animated movie "Frozen" is a stunning place to visit. Sparsely populated, it remains largely unspoiled, and its natural beauty attracts visitors in the hundreds of thousands each year. Visitors can go hiking, biking, boating, horseback riding and fishing, as well as skiing, sledding and dogsledding. View huge fjords with tall cliff faces that drop right into the ocean. You can also travel north of the Arctic Circle to the city of Tromso to view the Northern Lights and take a ferry down the country's coast, where you can hop on and off to take part in the outdoor activities each port has to offer. Intrepid winter travelers can visit the famous ski jump at Holmenkollen outside Oslo, site of the 1952 Winter Olympics, which has hosted ski jumping competitions going back to the 1870s.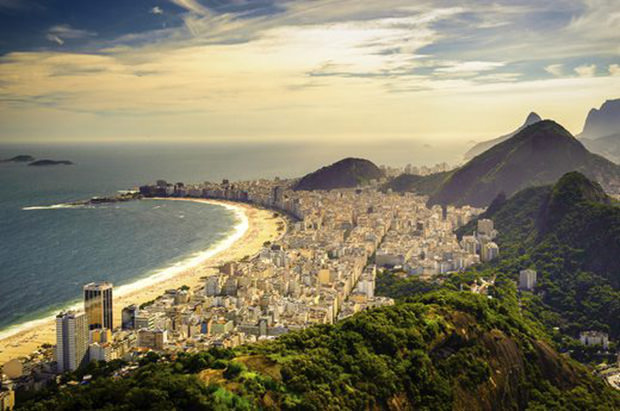 10. Diamond Highlands, Brazil
Travelers to Brazil often don't realize the massive size of this country. The tropical country is nearly as large as the United States, and offers diverse activities for the adventure traveler. Visit the Chapada Diamantina highlands, named for the region's famous diamond mines, to see beautiful waterfalls, and swim in Poco Azul, a pristine underground cavern pool. Many travelers have described the area as a giant garden, filled with wild orchids and other exotic plants. Explore the sanctuary of Mucugezinho with its waterfalls, along with the flooded Cave Partinha, and crystal-clear Lake Paratinha. You can also take a hike up the tabletop mountain Morro Pai Inácio. Many of the region's waterfalls run over large, flat rocks that overlap, and visitors can slide down the rocks in their swimsuit.
11. Southern Utah
Southern Utah is home to five spectacular national parks, as well as the Glen Canyon National Recreation Area. Zion National Park's amazing natural formations are not to be missed, especially the 1,488-foot-tall Angel's Landing, says Kathleen Ventura of the Our Favorite Adventure website. From there, it's a few hours by car to Bryce Canyon, Canyonlands and Arches National Parks. All can be explored by hikers, mountain bikers and backpackers or on horseback. You can visit the many holistic retreats for meditation, yoga, pilates and tai chi, adds Paul Joseph, co-founder and director of Health and Fitness Travel, a company that designs vacation for active people.
12. Olympic Peninsula, Washington State
With its 73 miles of protected Pacific coastline and old-growth temperate rainforest, the Olympic Peninsula is just a short ferry ride from Seattle. There's fishing, boating, wildlife watching, hiking and camping. Olympic National Park is a designated UNESCO World Heritage Site and International Biosphere Reserve, covering nearly a million acres. Olympic National Forest covers nearly another half-million acres. You can bike down Highway 112, the Strait of Juan de Fuca Scenic Byway, which follows the breathtaking shoreline between Port Angeles and Sea Stacks. The byway is the most northwest point in the continental United States and is home to old-growth forests, bald eagles, migrating gray whales, puffins and auklets. After a long day traversing the wilderness, savor delicious fresh salmon, or take a soak in the many natural hot spring pools in Olympic National Park.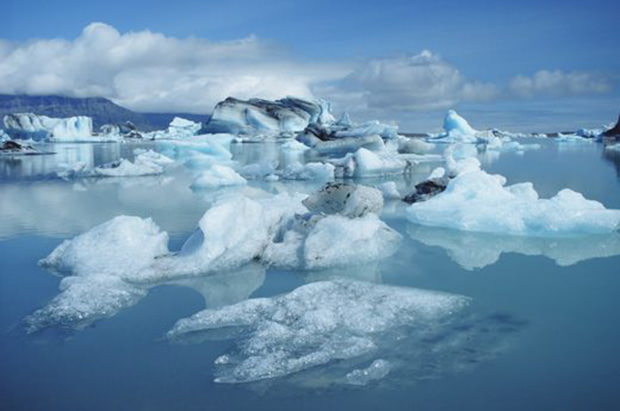 13. Iceland
The volcanic nation of Iceland is a unique spot to snorkel and scuba dive. The water is so cold that your face gets numb, but it's just this amazing blue, it almost looks tropical. Iceland is a perfect stopover for travelers going from the United States to Europe. For a warmer experience, you can visit the famous Blue Lagoon, a hot spring just 25 miles from Reykjavic. It's a common activity during layovers between flights; it's easy to book a quick trip directly from the airport, if you stay longer, you can see the countryside from the back of one of the country's famous and hardy Icelandic ponies.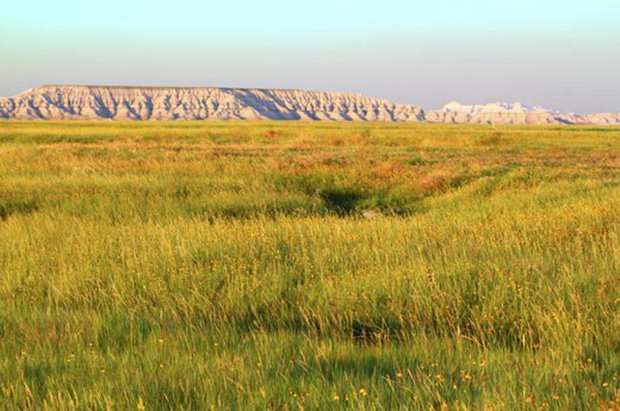 14. Badlands National Park, South Dakota
The grasslands of the American prairie at Badlands National Park offer a starkly beautiful landscape, with eroded buttes and dry canyons. The northeast part of the park is on U.S. land, while the southwest portion, known as the Stronghold Unit, lies within the Pine Ridge Indian Reservation and is managed by the Oglala Sioux Tribe. There are two campgrounds in the park, which is home to a huge number of 23-to-34-million-year-old fossils from the Oligocene Epoch. You can also visit nearby Mount Rushmore, the Crazy Horse monument, and Pipestone National Monument, where Native Americans from many tribes still go to quarry the unique stone to make bowls for their ceremonial pipes.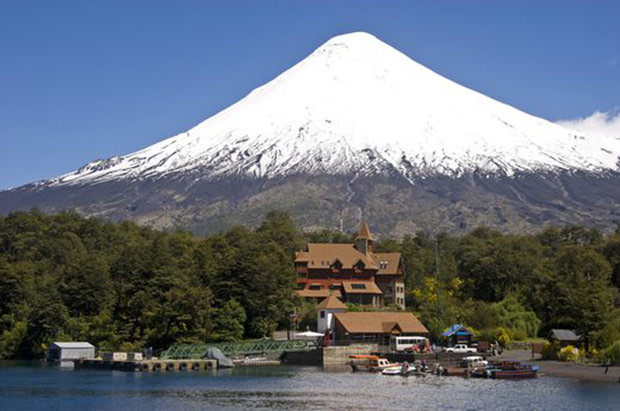 15. Lakes Region, Chile
The southern lakes region of Chile near Puerto Montt has strong Swiss and German influences and is dotted with quaint restaurants and cafes. Just a few miles north, in Puerto Varas, visitors can go sea kayaking, rock climbing, hiking, trekking, fly fishing and whitewater rafting. "There's tons of culture, great food and great walkable towns. Definitely stop at Vicente Perez Rosales National Park, the country's oldest, which features sharp-peaked volcanoes, a temperate rainforest and pristine lakes and rivers.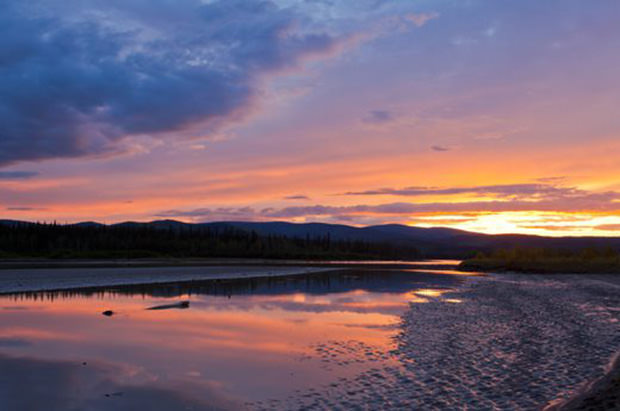 16. Yukon, Canada
With a land mass larger than Germany and Belgium combined, Yukon offers some of the most pristine wilderness for adventure travelers. The capital of Whitehorse is a good spot to set up base before heading out to activities such as glacial whitewater rafting and alpine climbing. Some visitors take in the vastness by "flightseeing," booking a small plane to fly up to the top of a glacier and go for a hike. The long hours of daylight during the summer also mean more time to enjoy Yukon's natural beauty. Try to visit on June 21, the day of the summer solstice when the sun never sets.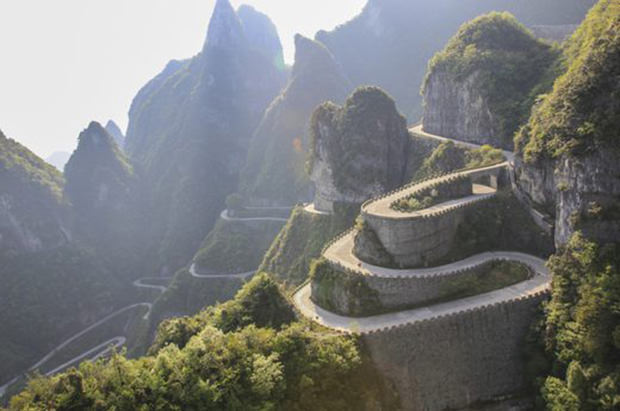 17. Zhangjiajie, China
Have you ever seen those otherworldly landscape paintings from China, featuring perpendicular peaks shrouded in mist? They really do exist. These eerie landforms in southern China's Hunan Province inspired the makers of the movie "Avatar" in designing Pandora. Adventure travelers will enjoy a hike through the sandstone landscapes, such as the Xianren Qiao, the Bridge of the Immortals, a narrow rock bridge over a deep chasm. Don't miss Huang Shi Zhai, the highest village in the area at 3,450 feet, reachable only by a 3,800-step stairway, and be sure to catch a glimpse of Yupi Feng, the famed grouping of thin spiky columns hundreds of feet tall. After a long hike, a rafting trip down the Mengdong River ─ described by some travelers as providing the best whitewater rafting in the world ─ will take you through deep gorges for 100 kilometers.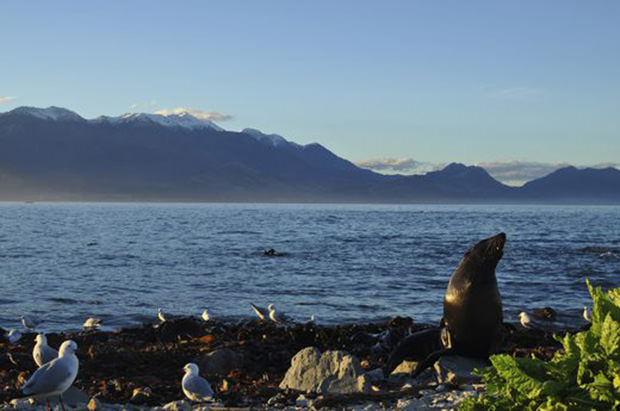 18. New Zealand
New Zealand is the favorite destination of Kathleen Ventura and Brock Delinski, the creators of the Our Favorite Adventure website. The island nation has unlimited spectacular coastlines, with high mountains plunging into the surf. The North Island has surfing, snorkeling, diving, boating and swimming, as well as natural forests to explore, says Ventura. The South Island has some of the most epic national parks and is home to many of the country's Great Walks, or premier tracks that pass through forests, lakes, rivers, mountains and gorges. Be sure to take the Abel Tasman Great Walk for the hiking trails that take you in and out of some of the most beautiful, turquoise water coves and directly down onto the beach, says Delinski. The town of Kaikoura also offers year-round whale watching.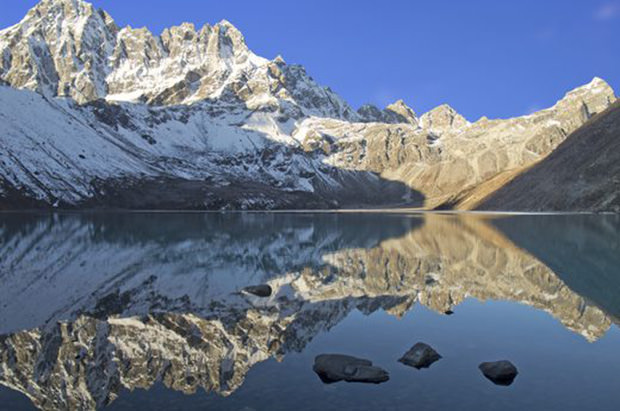 19. Northern India
The Himalayas in Northern India have been a center for traditional healing practices of ayurvedic medicine for centuries, says Paul Joseph of Health and Fitness Travel, a company that designs vacation for active people. Numerous spots in cities like Hardiwar and Rishikesh offer visitors the chance to learn yoga or take part in a liquid detox. You can visit tea plantations and the Tibetan expatriate community, led by the Dalai Lama, in Dharamsala. Visit Corbett National Park on the Ramganga River in the foothills of the Himalayas. India's first national park, it is a protected area for endangered Bengal tigers. Kanha National Park, also a tiger reserve, was the setting for Rudyard Kipling's "The Jungle Book."
20. Angkor Wat, Cambodia
The ruins of the ancient Khmer kingdom are an awe-inspiring place to explore history and hike in the Cambodian jungle. The world's largest religious monument, it was built in the first half of the 12th century. The temple complex was originally dedicated to the Hindu god Vishnu, but subsequently became a Bhuddist shrine. It is an architectural masterpiece filled with intricate columns, squares, roofs and carvings. After Angkor Wat, travel to the nearby ruins of Angkor Thom, the former Khmer capital of Cambodia. Be sure to view Bayon temple to see thousands of large carved, smiling faces that are said to be images of the bodhisattva Avalokiteshvara. Angkor Wat and Angkor Thom are easily accessible from the city of Siem Reap. You can hike the entire complex or rent bicycles. There is bus service from the capital, Phnom Penh, but a much more pleasant way to get there is by boat, roughly a six-hour trip.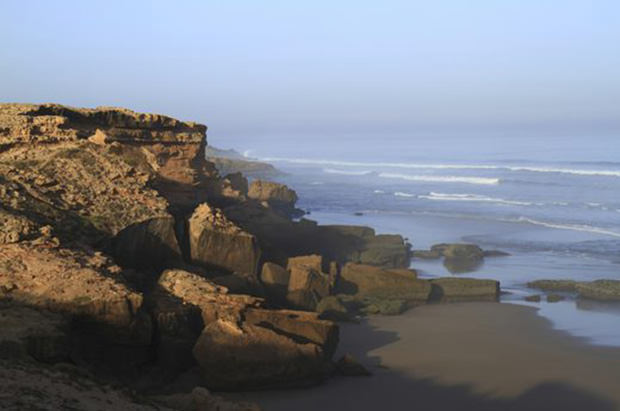 21. Morocco
When you think of Morocco, surfboards may not come to mind, but the coastal city of Agadir is actually a surfer's paradise. It's got a very strong surf that's appealing to beginners and experts. When you're ready to move on to dry land, head to the Atlas Mountains, located inland, for hiking, trekking or even a yoga retreat. Marrakech offers a romantic history, but it can get a bit touristy. Try to get out of the city and soak up the culture at a local kasbah, or lodge, he adds. The settlements of Merzouga and M'Hamid, at the edge of the Sahara, offer trips into the desert by camel or ATV.
What Do YOU Think?
Do you have a favorite world travel destination? Did it make our list? If not, leave a comment below to let us know. We'd love to hear about it!
Some Other Things You May Like
Laugh Your Abs Off With These Fitness Posters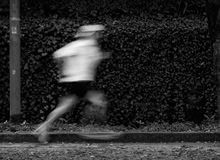 Should You Stop Exercising? A look into exercise and free radicals, and its impact on your health.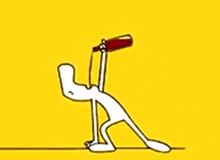 Yoga For Wine Lovers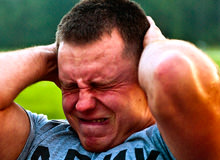 The Benefits Of High Intensity Interval Training