Children Who Do Not Take The School Bus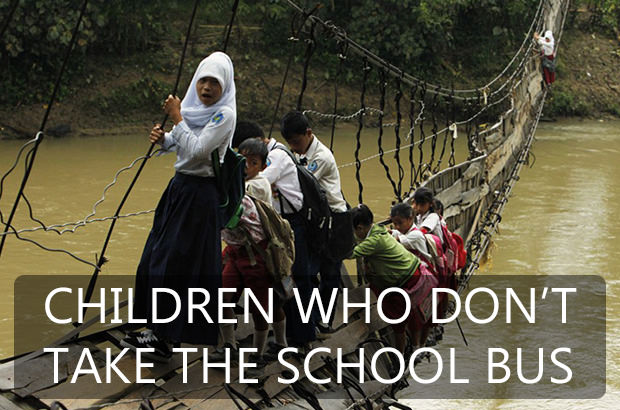 Some days, it is easier to remove a pair of tight jeans with one hand than it is to get a child out of bed for school. In the modern world, some realizations fall beyond us, like the fact that education is not a privilege to which everyone has easy access.
Thousands of children go through great risks each day to make the perilous journey to school. You can let the images below sadden you, or you can draw from the determination of these children. They show us that when you put your mind to something, you are stronger than your circumstances.
Sumua Bana Village, Indonesia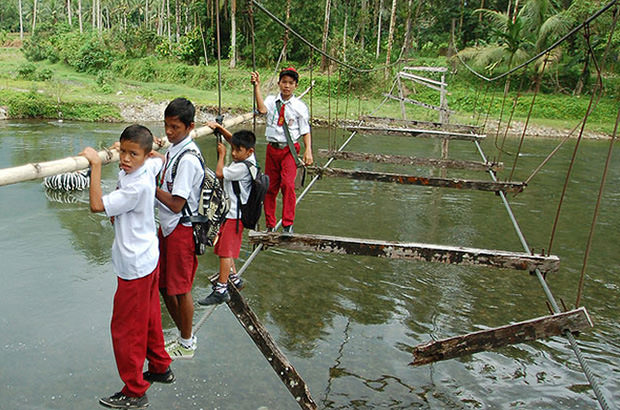 School children cross this bridge that was stripped bare following an earthquake. Rather ironically, their school is located in Pariaman, which translates to 'safe area'.
Mountainous Regions of Nepal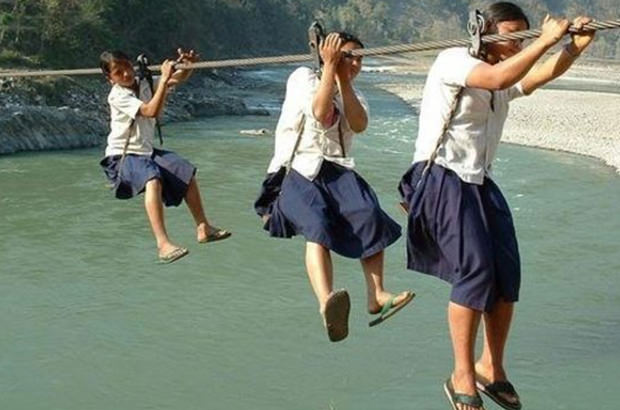 To get to school, children in this region use makeshift ropes and pulleys to get across ravines to get to school. They do not wear safety harnesses, so accidents could be fatal. And accidents do often happen in these parts.
Remote Village in Rizal Province, Philipines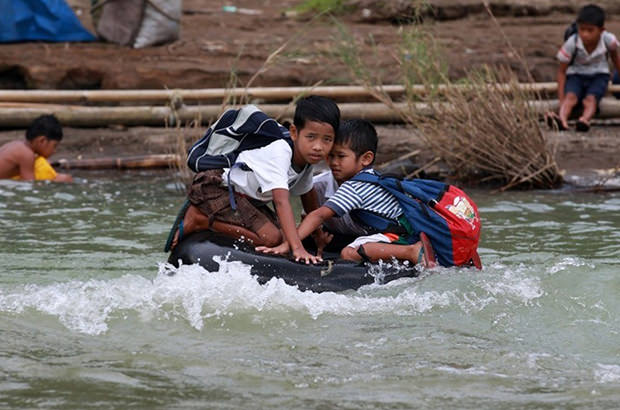 To get to their school east of the capital of Manila, elementary school students of this remote village make a river crossing on inflated tire tubes.
Java, Indonesia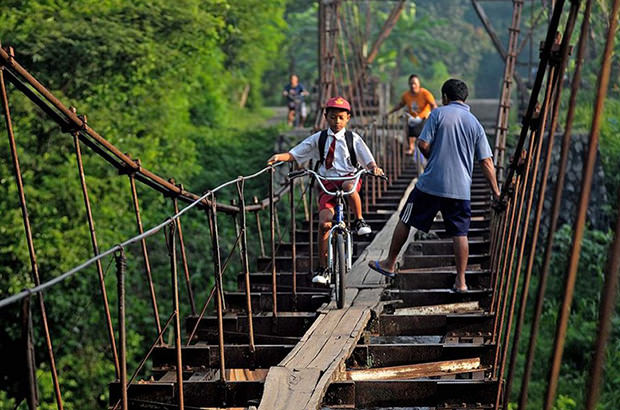 Children from a Javanese village in Indonesia ride their bicycles over narrow planks spanning an between Suro Village and Plempungan Village.
Minh Hoa district in Vietnam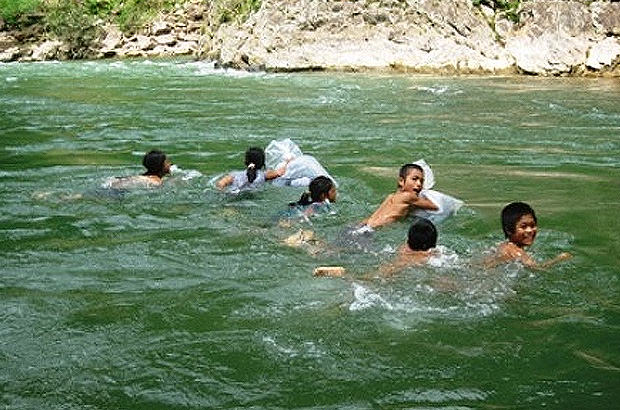 Children between grade 1 and 5 swim across this 20 meter deep river to get to school at the Trong Hoa commune. To keep their clothes dry, they remove their clothes, store them in large plastic bags, and put them back on after making the crossing.
Pili, China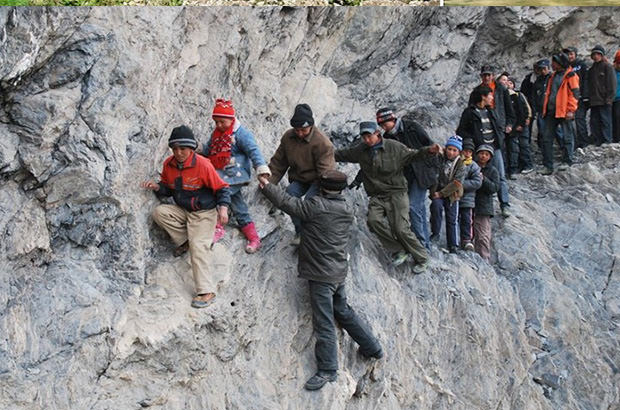 At the end of their term, 80 school children make embark on a treacherous 125-mile journey through the frigid Xinjian Ulghur mountains to get home.
District of Lebak Village of Sanghiang Tanjung, Indonesia
To get to school, children from the village of Sanghiang Tanjung traverse the Ciberang River via this collapsed suspension bridge.
Shuafat Refugee Camp, Jerusalem
A young girl, unconcerned by the violence around her, makes her way to school past Israeli troops with protective shields.
40 miles southeast of the capital Bogota, Colombia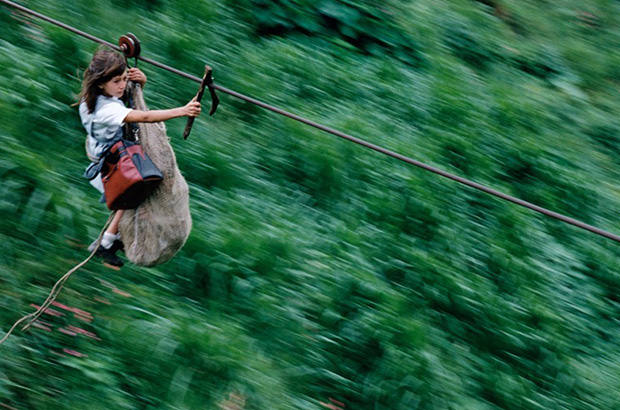 For a handful of children living in the rainforest, the only way to reach school is by using this steel cable system that connects one side of the valley to the other. This image shows the harrowing crossing of a young girl clinging to jute rucksack containing her brother, who at five, is too young to make the crossing alone.
Photo Credits
Some Other Things You May Like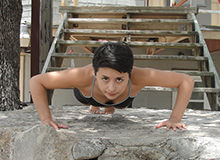 Intelligent Ways To Lose Fat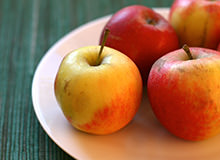 10 Foods That Fight Fatigue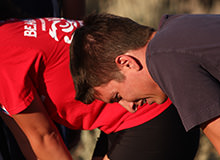 Breathing Tips For Running That Could Change Your Life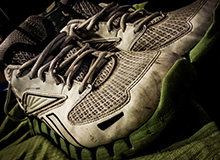 The Best Way To Tie Your Running Shoes