7 Healthy 3-Ingredient Snacks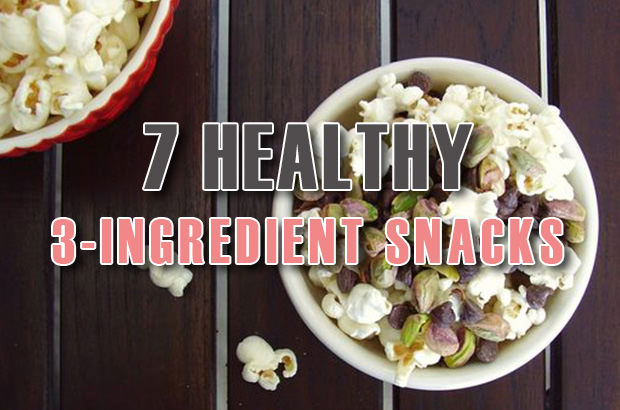 Snacking is the norm in America. It contributes about a quarter of total daily calorie intake for adults. Luckily, snacking can be a beneficial part of your day -- just follow these six simple snack-time strategies:
Have a snack plan to steer clear of a snack attack.
Aim to eat something every five waking hours to keep your metabolism revved and hunger at bay.
Mind the gap by using snack time to help fill your nutrient shortfalls.
Please the "pang" by selecting snacks with a punch of protein and fiber when possible.
Go for "mindful munchies" rather than "mindless munchies" by making food, not screen time, the focal point at snack time.
Enjoy your snack while sitting down at a table with a plate or bowl and using utensils if possible.
Here are seven fresh, tasty and simple snacks you can try today.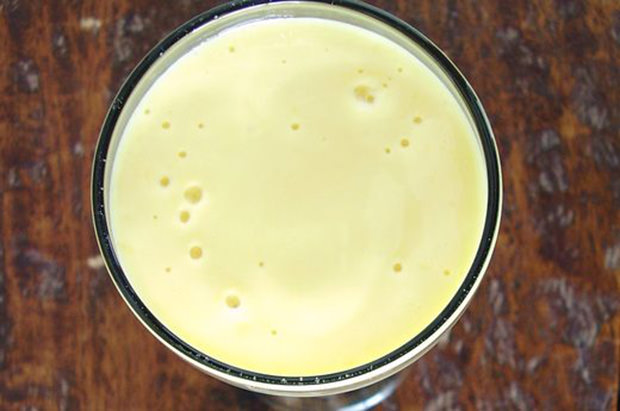 1. Mango Lassi
Lassi is a yogurt-based beverage with origins in India and Pakistan. It's been around for many centuries, though this inspired three-ingredient version was invented just recently. It's heavy on the mango for natural sweetness and a burst of vitamin C. Plain yogurt is still a key ingredient for creaminess and probiotic benefits. Then, for drinkable consistency, the nontraditional pick here is iced green tea for its flavor nuance and potential role in weight management. Use a flavored green tea if you prefer, such as jasmine green tea for its floral notes. When whirled together, this creamy drink will have you at first sip. Hello, lassi!
CALORIES: 135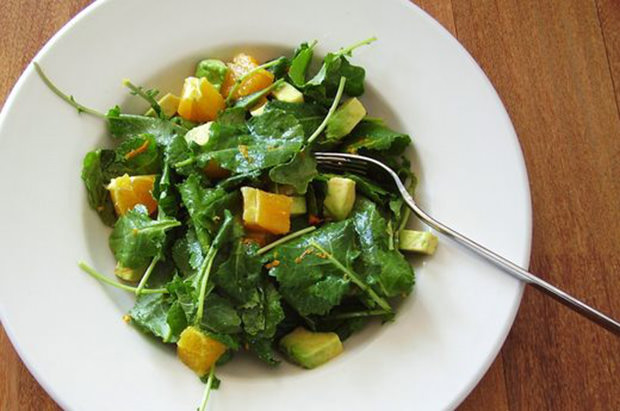 2. Avocado, Kale and Citrus Salad
Having a challenging time getting enough vegetables or fruits (or both) at mealtime? Use snack time to help you meet your produce quota. Luckily, you don't need to punish yourself by munching on raw vegetable sticks until your jaw hurts (unless you want to). Rather, have a lovely salad for a snack. Go with a salad that has both vegetables and fruits like this one! You'll take full advantage of the orange in three ways -- zested, freshly squeezed and chopped. The dressing is a combination of the fresh juice and grated zest. No oil is needed since avocado provides the healthful-fat component. Best of all, this bowl of superfood goodness is scrumptious.
CALORIES: 198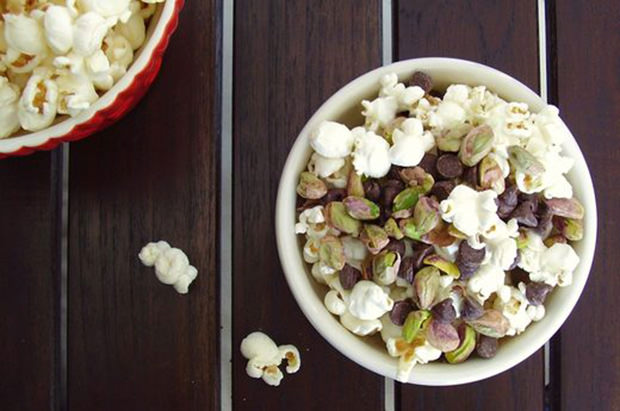 3. Popcorn Snack Mix
Popcorn is a whole grain! But you do need to watch out for a couple of things when snacking on it. First, select popcorn that's organic or labeled non-GMO, since the majority of America's corn crop is genetically modified. And be choosy with how it's prepared and served. Ladling it with a buttery sauce as if it's gravy over mashed potatoes is obviously not the best idea. But you don't need to completely go the other route and choose plain, air-popped popcorn with absolutely nothing added. Find a happy medium. Try popcorn that's popped in healthy oil then lightly sprinkled with real bits of fun by way of dark-chocolate chips and nutrient-rich pistachios. Now that's a snack with benefits
CALORIES: 267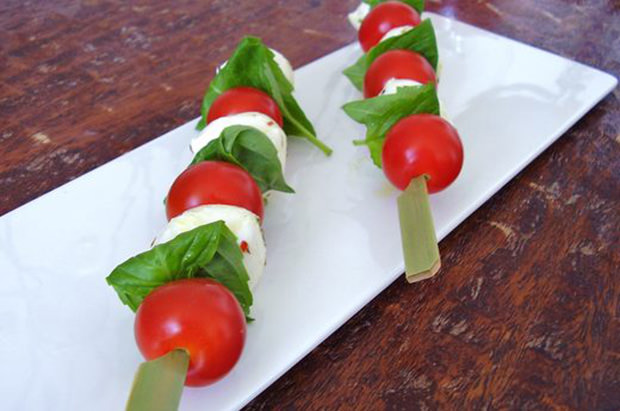 4. Caprese Snack Skewers
Though it's truly Italian, the Caprese salad is standard fare on menus across America. It's one of those recipes where simplicity is what makes it so divine. The key is to use fresh, high-quality ingredients, which include tomatoes, fresh mozzarella and basil. The salad is usually drizzled with extra-virgin olive oil and sprinkled with salt. To make it snack-friendly, this recipe uses cherry tomatoes and is simply served on skewers. But you'll go simpler yet by using marinated cherry-tomato-size fresh mozzarella balls (also called ciliegine) instead. Cubed mozzarella works fine too. It's a tasty way to help get bone-friendly calcium -- on a stick.
CALORIES: 138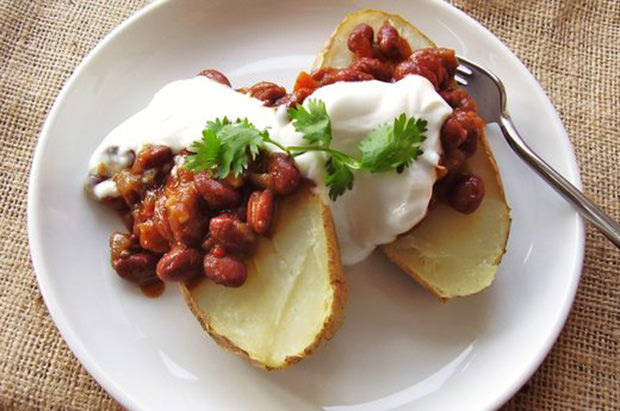 5. Vegetarian Chili Potato
Healthy snacks can be warm and comforting. This classic combination gets new life as a snack. It's ideal for those of you who are highly active and can benefit from the carbs. Alternatively, split this snack with someone you love for half the calories and carbs. To make it, you'll bake a potato -- which can be done in just five minutes in the microwave. (By the way, a potato with skin is actually loaded with health-promoting antioxidants!) Halve the potato, top with warm vegetarian chili of choice and spoon on some organic low-fat sour cream. Plain Greek yogurt or quark is fine too. Savor slowly with a fork and knife.
CALORIES: 207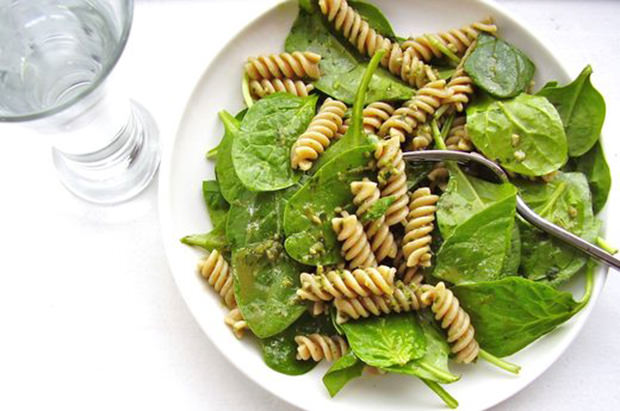 6. Power Pesto Pasta Salad
Pasta salad doesn't have to just be a side dish. It can be a scrumptious and satisfying snack, and it provides a delicious way to pump up your vegetable intake as well. All you need to do is cook the whole-grain pasta and quickly chill it (in order to save water, toss it with ice cubes rather than rinsing it in cold water). Then toss it with a prepared pesto sauce and fresh baby spinach. After all, any opportunity to get more leafy greens into your diet is a good one because eating them is associated with heart health, eye health and so much more.
CALORIES: 207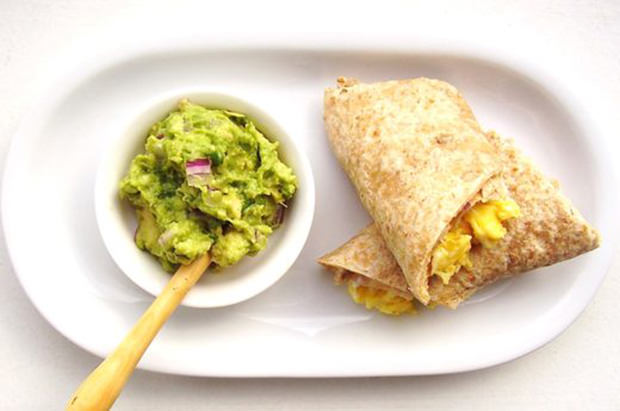 7. Pequeño Egg Burrito
When in doubt, crack an egg. It's one of the easiest nutrient-rich foods to prepare any time of day. Thankfully, dietary cholesterol is no longer considered the "bad guy" it once was. Plus, an egg is a rich source of leucine, an essential amino acid that's key for building muscle. So scramble that egg, stuff it into a whole or sprouted grain tortilla, and serve it with your favorite guacamole. The combination provides a more balanced overall nutrient profile than the pairing of guacamole and chips. It's scrumptious, too.
CALORIES: 230
What Do YOU Think?
Do you think snacking is a healthy habit? Why or why not? What do you do to combat the "mindless munchies"? What's your favorite healthful snack? Please leave a comment below and let us know.
Some Other Things You May Like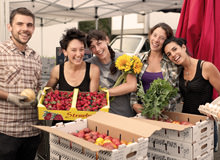 Reasons to Support Farmers Markets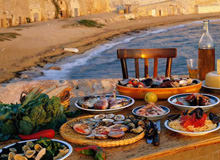 Benefits of the Mediterranean Diet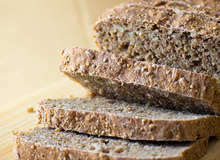 Should You Be Eating Sprouted Bread?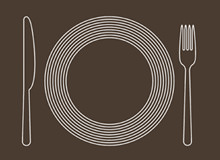 7 High-Protein Breakfasts That Aren't Eggs