A Super Chill Alternative To Alcohol And How to Drink It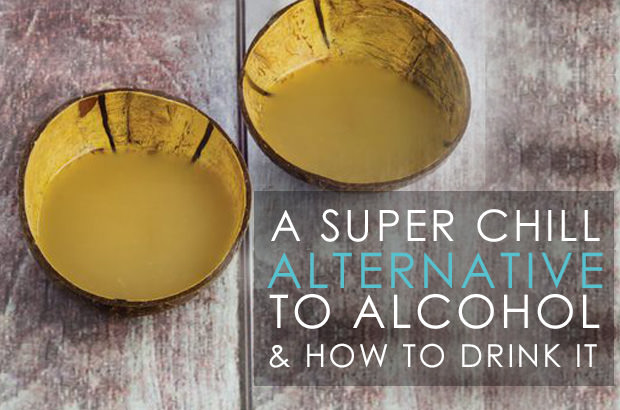 The kava drink has been a staple of South Pacific cultures for ceremonial and social use for thousands of years. But it's gotten an American-style makeover and is now being touted as a healthful alternative to alcohol.
Fair warning: The taste can be a bit of a shock. By itself, kava is bitter and muddy-tasting, and it numbs your mouth and throat for 10 to 15 minutes. But enthusiasts claim it produces a more euphoric and relaxing effect than alcohol. Luckily, there are endless ways to make delicious drinks with it and still get the effect. For all you adventurous types (the timid are also welcome!), check out these kava drink recipes and see what all the hype is about!
The Health Benefits of Kava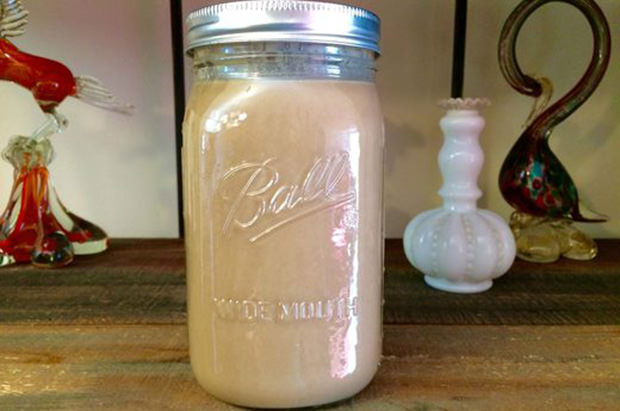 For people who take medication for anxiety, kava can be a natural alternative. It can also help with muscle recovery: Kava prevents lactic acid from forming during your workout. Kava can also calm your nervous system, so you can use it at night before bed. Different varietals will have different effects: Pouni Ono is euphoric and energizing; Borogu is mild and relaxing; Borongoru is social and uplifting; and Loa Waka is calming and very potent.
Note: There have been claims that kava may be harmful to your liver, but in these studies, there was no clear effect that tied kava to liver damage. However, it's always wise to exercise caution and drink it in moderation. Different types of dried kava powder will have different preparations, so follow the instructions.
Tips for Drinking Kava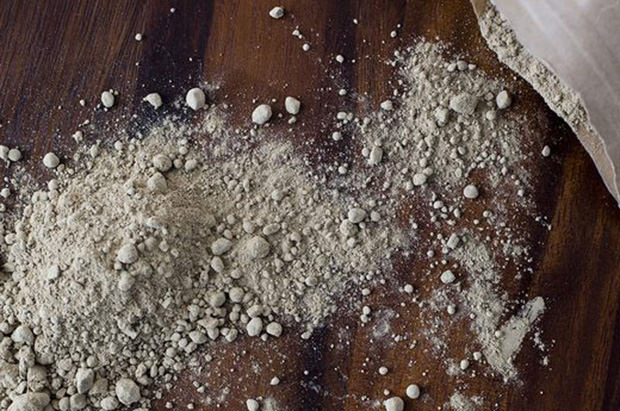 Kava has a very strong flavor, so here are some pro tips before you drink:
It tastes much better iced or hot. Just say "no" to room temperature.
Kava is known for its "reverse tolerance" effect, meaning it can take several drinks before you feel the full effect.
The active ingredient in kava is kavalactone; kava powder has several times the kavalactones of tinctures or teas. Only by brewing dried kava powder into a liquid will you get the results it's known for. In Hawaii, it's common to chug a coconut shell of kava and then have a beer, but if you do mix it with booze, stick to low-alcohol options for the sake of your liver!
Bloody Mary Kava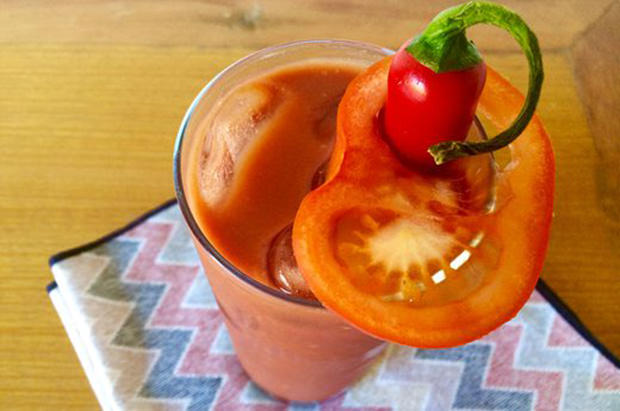 In my nonalcoholic Bloody Mary Kava recipe, you get the lycopene from tomato juice without the hangover-inducing vodka. Swap in fresh horseradish instead of jarred horseradish so you get all of its glucosinates, which may help fight cancer. Rather than Worcestershire sauce, which contains MSG, I use coconut aminos as a healthier alternative. Coconut aminos contain assorted B vitamins and minerals in addition to 17 different amino acids.
INGREDIENTS: 1 cup tomato juice, 1/2 cup chilled kava liquid, 1 tbsp lemon or lime juice, 1 tbsp grated fresh horseradish, 2 tsp coconut aminos, 2 tsp hot sauce. Shake everything with ice and serve.
Java Kava
If you're enjoying my Java Kava drink at night, it's wise to choose decaf coffee! You can add milk or a creamer if desired, but the thickness of the kava will make it rich enough that you won't feel the need. Coffee has been proven to have an array of health benefits that range from increased concentration to lowering the risk for Parkinson's disease — so rejoice, coffee lovers!
INGREDIENTS: 1/2 cup kava liquid, 1/2 cup brewed coffee (very hot), 1 tbsp coconut sugar. Mix everything together in a coffee mug and drink while hot.
Kava Mint Sparkler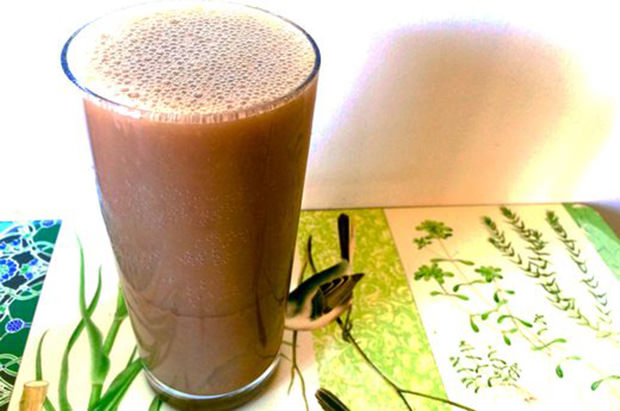 This drink is a good segue if you find the taste of kava a little overwhelming. Bubbly water helps distract you from some of the mouth-numbing effects, while mint extract is a stomach-soother. I like sparkling mineral water because of the health benefits of the minerals, but if you don't have that on hand, any sparkling water works.
INGREDIENTS: 1/4 cup chilled kava liquid, 1 tbsp coconut sugar, 1/2 tsp mint extract, or more to taste, sparkling water. Mix kava, coconut sugar and mint in a glass, then fill with cold sparkling water.
Vanilla Protein Kava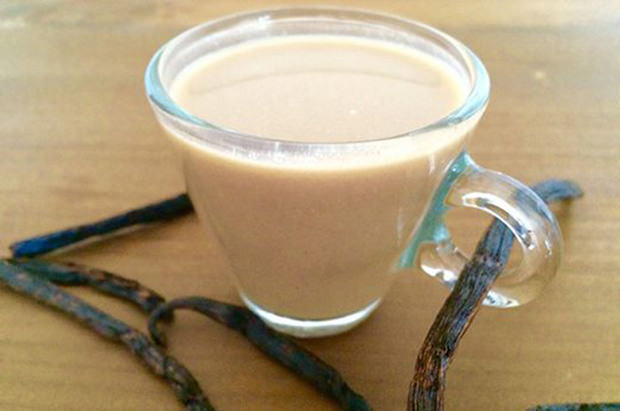 Kava is filling, but if you want to make it a well-rounded, more nutritious drink, protein powder is your best bet. In my Vanilla Protein Kava recipe, you can use any protein powder you have on hand. I add macadamia milk to boost the creaminess, but you can add dairy milk or any other nondairy milk you prefer. Add vanilla milk for extra flavor and even more of vanilla's mood-lifting compounds.
INGREDIENTS: 1/4 cup chilled kava liquid, 1/4 cup milk, 1/2 scoop vanilla protein powder, 1/2 tsp vanilla extract or seeds from 1 inch vanilla bean pod. Shake everything with ice and strain into a glass.
Almond Ro-Kava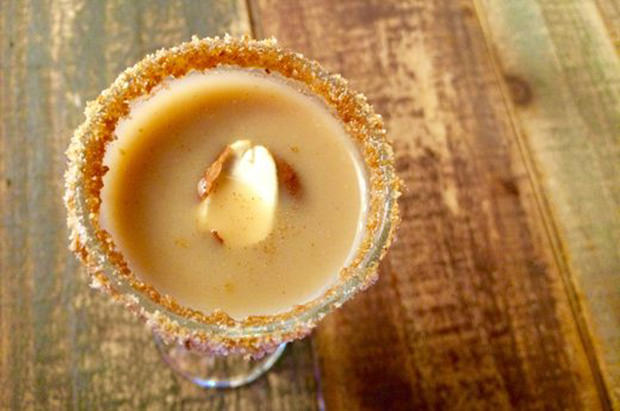 In this drink, just a dash of almond extract provides a taste of the exotic. Almonds help regulate the hormone ghrelin, which is known as the "hunger hormone": They fill you up with fiber and protein, but they can actually make you feel less hungry after eating because of their ability to lower ghrelin levels. You can use dairy or nondairy, and if you want an even creamier drink, you swap the milk for a dairy or nondairy creamer.
INGREDIENTS: 1/2 cup chilled kava liquid, 1/2 cup milk. 1/4 tsp almond extract, 1 tbsp maple syrup. Shake all ingredients with ice and serve.
Mo-Kava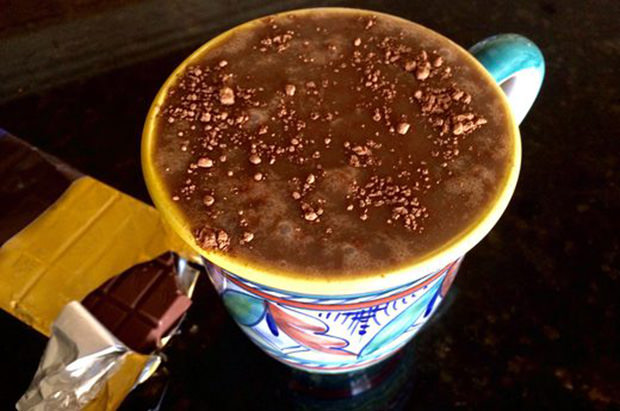 Chocolate and coffee go together like peanut butter and jelly or macaroni and cheese. In my Mo-Kava recipe, you can use raw cacao powder or standard roasted cocoa powder. Both have chocolate's famous phenylethylamine (aka the feel-good chemical) that makes people so happy. If using baking cocoa, choose a nonalkalized one; alkalized cocoa is chemically processed.
INGREDIENTS: 1/2 cup kava liquid, 1/2 cup hot brewed coffee, 1 tbsp coconut sugar, 1 tbsp cocoa powder. Stir cocoa powder in a mug with a small amount of coffee to form a paste; add remaining ingredients and mix well.
Kava Bull Shot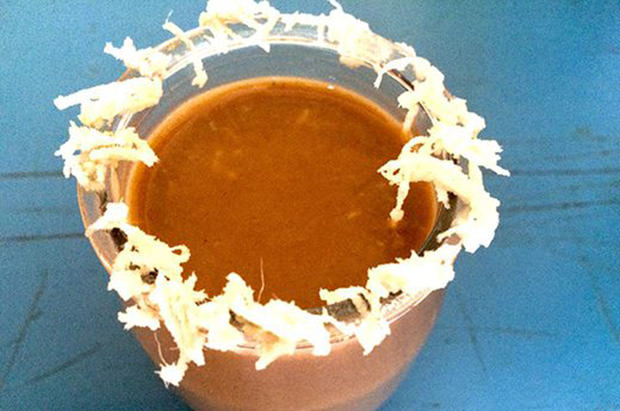 A bull shot is a drink from the 1950s -- it's essentially a Bloody Mary made with beef broth instead of tomato juice. I take it one step further and swap in kava for the broth in my Kava Bull Shot. The fresh horseradish on the rim is a fun way to distract you from the kooky mouth-numbing feel. Horseradish has diuretic properties, which can help prevent the bloating that drinks with sodium can cause.
INGREDIENTS: 1/2 cup chilled kava liquid, 1 tbsp lemon or lime juice, 1 tbsp grated fresh horseradish, 2 tsps coconut aminos, 2 tsps hot sauce. Shake all ingredients with ice and serve.
Maple-Cinnamon Kava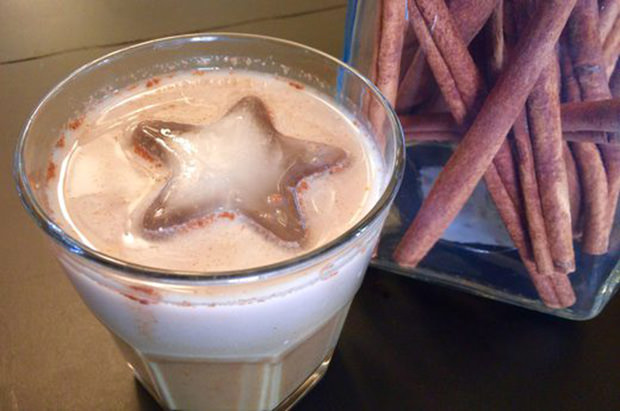 Cinnamon helps lower blood sugar, so consuming it with sugary foods can help mitigate the subsequent blood sugar spike and drop. Preventing that spike is your best bet to never feeling the drop! In my Maple-Cinnamon Kava drink, I use coconut sugar and maple syrup for the health benefits. Adding just a pinch of salt balances the sweetness and lends a salted caramel flavor. If you use Himalayan salt or other pink salt, you'll also get some extra minerals to boot!
INGREDIENTS: 1/2 cup kava liquid, 1 tbsp maple syrup, 1 tbsp coconut sugar, 1/4 tsp cinnamon, or more to taste, small pinch pink salt. Shake everything with ice and serve.
Choco-Kava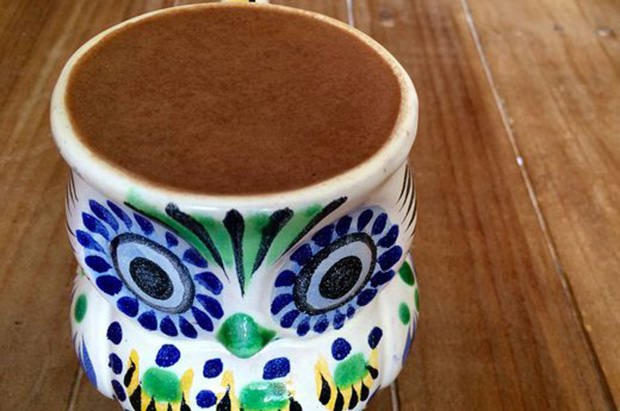 It's been said that the effects of kava can be enhanced by consuming it with fat, so I created this Choco-Kava drink that includes coconut oil. It's the simplest fat to blend into a drink, the flavor recalls kava's Hawaiian nature and, thanks to its medium-chain triglycerides, it's a healthy fat. Coconut oil also is antifungal and antimicrobial, making it a helpful tool for candida and other minor internal infections. Cocoa powder can be raw or roasted, but if you use standard roasted baking cocoa, I recommend using a nonalkalized version to limit exposure to chemical processing.
INGREDIENTS: 1/2 cup kava liquid, 1/2 cup hot milk, 2 tbsp cocoa powder, 1 tbsp coconut sugar, 1 tbsp coconut oil. Blend all ingredients in a blender and serve.
Kava Pitaya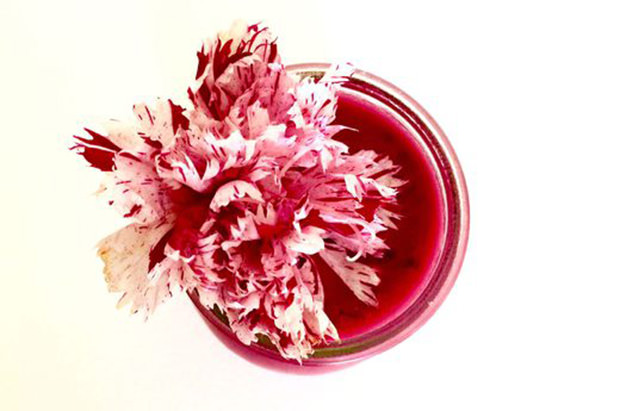 There's no fruit that's more hot right now than pitaya, also known as dragon fruit. Its amazing magenta color can turn any simple dish or drink into a feast for the eyes! It only takes a small amount to create the gorgeous color. In my Kava Pitaya recipe, the pitaya jazzes up the visuals and provides fiber, polyunsaturated fatty acids and B vitamins. Feel free to add additional lemon or lime juice for more flavor.
INGREDIENTS: 1/2 cup kava liquid, 2 tbsp pitaya puree, 1 tbsp lemon or lime juice, 2 tsp maple syrup. Shake everything with ice and serve.
What Do YOU Think?
Have you ever tried a kava drink? Did you like it? Why or why not? Leave a comment below and let us know!
Some Other Things You May Like
10 Tips to Push Past a Weight-Loss Plateau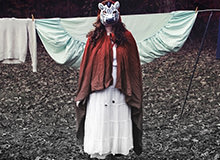 Here's Why You Don't Always Need To Be Yourself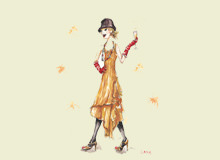 How Successful People Think (Hint: It's Not All About Being Positive)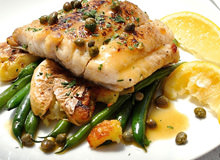 13 Types Of Fish To Avoid Eating