Make Your Own "Chubby Hubby" Protein Bars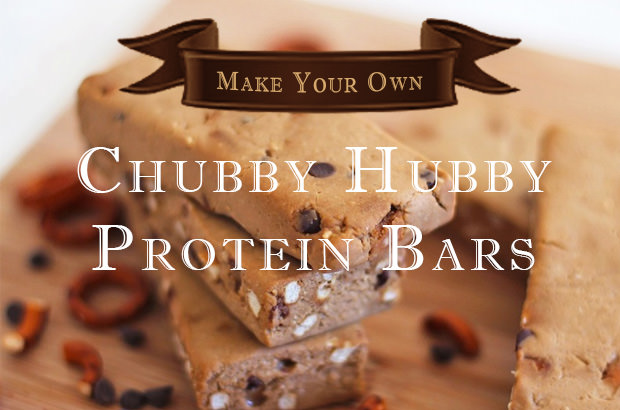 Peanut butter, almond milk, oat flour and a generous amount of rice protein powder make up the base of this decadent bar that gets its name from the bestselling Ben & Jerry's ice cream flavor. Except these won't make you chubby… these protein bars are low sugar, high protein and filled with all natural ingredients.
So indulge in these healthy Chubby Hubby Protein Bars. They are easy to make, totally crave-able and 100% healthy.
Ingredients
128g (1/2 cup) Natural Peanut Butter
1 cup + 2 tbs Unsweetened Vanilla Almond Milk
10 packets Truvia*
1/8 tsp Salt
1/2 tsp Stevia Extract*
80g (2/3 cup) Oat Flour
168g (8 scoops) Vanilla Brown Rice Protein Powder (I used SunWarrior - do not use whey)
3/4-1 cup Chopped Pretzels (I used these GF pretzels - try to use whole grain)
45g (1/4 cup) Mini Dark Chocolate Chips (I used EnjoyLife)
Directions
Line an 8" brownie pan with parchment paper both ways.
In a stand mixer bowl with beater attachment, add the peanut butter, almond milk, truvia, salt and stevia extract. Mix on low.
In a small bowl, whisk together the oat flour and protein powder. Slowly add to the stand mixer.
Increase mixer speed to medium for a few seconds, then back to low.
Turn off the stand mixer and dump in the pretzels and chocolate. Turn the stand mixer on low and mix until JUST incorporated, being careful not to crush the pretzels entirely.
Take the bowl off the mixer, scoop the dough into the prepared pan and flatten the surface.
Cover loosely with plastic wrap and refrigerate overnight.
Slice and serve the next day!
Notes
You can omit the Truvia and increase the stevia to 2/3 tsp.
Sadly, the pretzels absorb some of the moisture in the protein bars so they weren't crunchy like I expected. However, they provided an awesome (and addicting) salty flavor, perfect with peanut butter and chocolate!
This recipe is: low sugar, high fiber, high protein, gluten free, vegan!
Some Other Things You May Like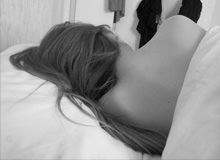 Scientifically Backed Tips For Better Sleep
Farmed Salmon Is Healthier Than You Think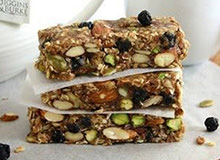 Make Your Own Blueberry Bliss Breakfast Bars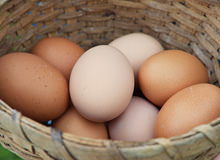 Why Eggs Are Considered A Superfood