Make Your Own German Chocolate Protein Bars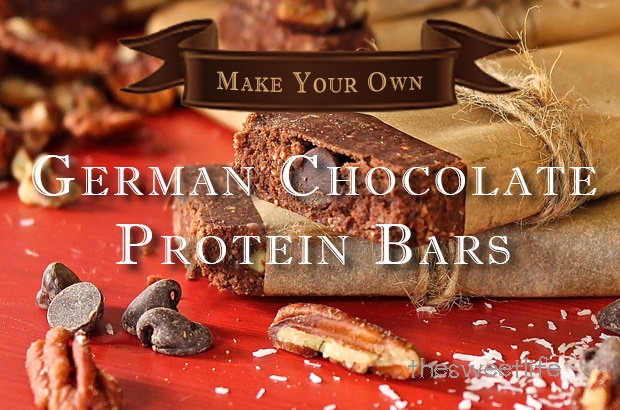 Healthy protein disguised as dessert? Yes, please! Dates, oat flower, cocoa, coconut and pecans pack a delicious punch. Here's the recipe and instructions to make it.
Makes: 12 bars
Ingredients
1 cup oats
½ cup vegan protein powder (I used soy)
¼ cup cocoa powder
1 cup Medjool dates, pitted and soaked for 30 minutes
½ cup + ¼ cup chopped pecans, divided
½ cup + ¼ cup shredded coconut, divided
1 tsp vanilla extract
½ tsp salt
Water as needed (up to ¼ cup)
2 tbsp cacao nibs or chocolate chips
Directions
In a food processor grind up the oats until they are a fine flour. Add protein and cocoa powders and blend again until well combined.
Drain and rinse the dates then add them to the food processor along with ½ cup of pecans, ½ cup of shredded coconut, vanilla, and salt. Blend again, adding a little water at a time, until a dough forms.
Transfer dough to a bowl, stir in the remaining ¼ cup of pecans and coconut along with 2 tbsp cacao nibs or chocolate chips.
Scrape dough onto a piece of parchment paper or silicone baking mat. Cover with another piece of parchment paper and roll the bars out to about ½ inch, shaping into a square as you roll.
Place the bars in the refrigerator for 2-3 hours, allowing them to firm up before cutting into 12 equal pieces.
Store in refrigerator for 5 days or a month in the freezer.
Some Other Things You May Like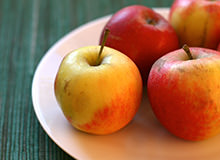 10 Foods That Fight Fatigue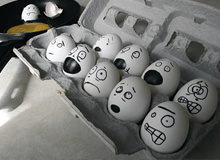 The Best Foods For Stress Relief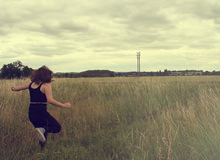 Fitness Rules That You Should Break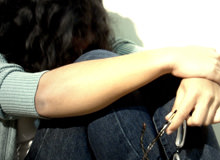 The Healthiest Ways To Deal With Stress