Make Your Own Ginger Vanilla Protein Crunch Bars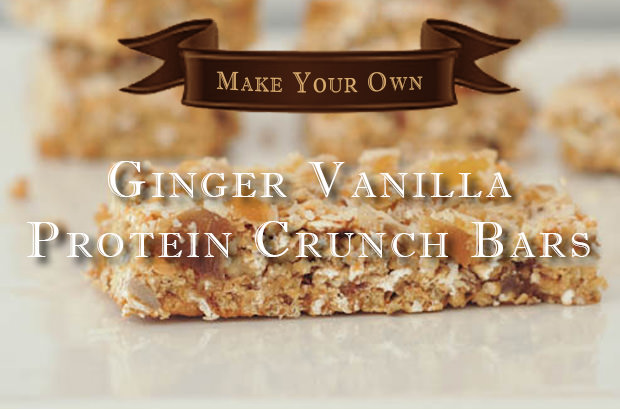 Made with crystallized ginger, coconut, vanilla, and almonds, there's plenty of flavor in these dairy- and gluten-free bars. And you don't need a food processor to make these extra-hearty snacks. Here's the recipe and instructions to make it.
Makes 9×9 pan
Ingredients
2 tablespoons butter (Earth Balance soy free)
1/4 cup agave or maple syrup
1/4 cup coconut milk (carton)
2 scoops vanilla protein powder
1 cup oats
1 cup Erewhon Corn Flakes, pounded to large crumbs
1/2 cup raw almonds, chopped
1/4 cup sunflower seeds
1/2 cup crystallized ginger, chopped
1/4 cup shredded coconut
Directions
In saucepan over medium low heat, melt butter, whisk in agave.
Add milk and protein powder, whisk together until smooth.
In large bowl, add oats, corn flakes, almonds, sunflower seeds and about 3/4 ginger pieces.
Pour melted butter mixture over dry ingredients, mix together thoroughly.
Line a 9×9 baking dish with parchment or foil, spray.
Transfer mixture into pan; using wet hands, press down in even layer.
Sprinkle shredded coconut and remaining ginger pieces, press down into bars.
Bake at 325 for 20 minutes. Let cool before cutting.
Notes
Dairy, egg, soy and gluten free, vegan
Some Other Things You May Like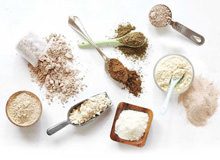 The Ultimate Guide to Protein Supplements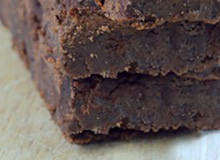 Make Your Own Fudge Brownie Chocolate Protein Bars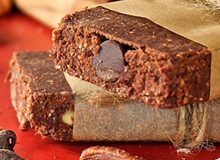 Make Your Own German Chocolate Protein Bars
Make Your Own No Bake Almond Fudge Protein Bars