The Favorite Post-Workout Foods Of Real People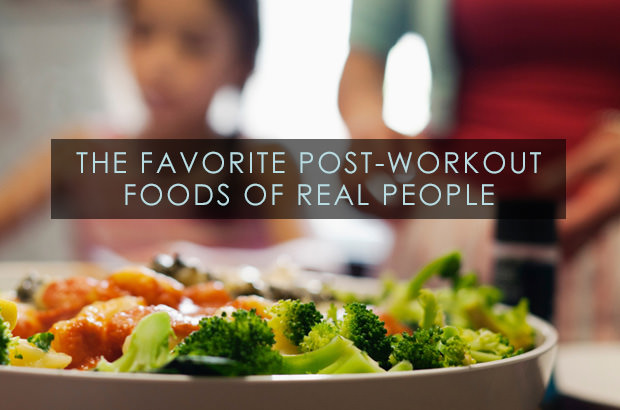 Never underestimate the power of food. While most people believe that building muscle or losing fat occurs during training, achieving your goals depends largely on what you eat after you leave the gym. The key to any great post-workout meal: A mix of protein and carbs, which can come from a variety of sources. Here are some favorites that will satisfy your appetite — and your healthy living goals.
1. Quinoa, Chicken and Spinach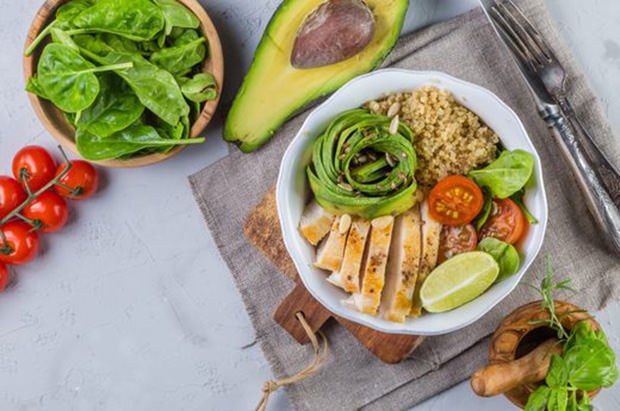 This high-protein post-workout meal features boiled quinoa, roasted black pepper, free-range vegetarian-fed chicken and sauteed spinach with grapeseed oil. As an added bonus: This meal is 100-percent gluten- and dairy-free!
[Related: Move Over Quinoa, Teff's The New Grain In Town]
2. Charred Corn Salsa With Grilled Steak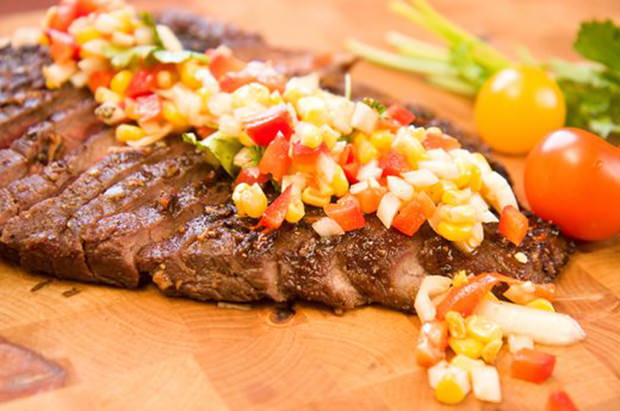 Grill up six to eight ounces of streak and combine it with corn and greens for a hearty meal. You can find pre-made corn salsa at the grocery store, or if you're feeling extra adventurous, make some of your own.
[Related: Supercharge Your Paleo Diet With These 7 Superfoods]
3. Personal Protein Cake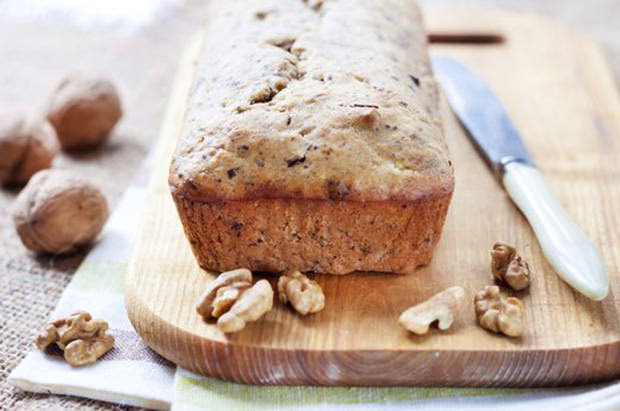 Give this recipe a shot during your Sunday meal prep. Mix 3/4 scoop protein powder (two to three tablespoons), 1/4 cup wheat bran, one tablespoon whole wheat flour, one tablespoon oatmeal, one teaspoon baking powder, dash salt, 1/2 cup milk (or water), two tablespoons yogurt (optional) and one egg white (optional). Preheat the oven to 350 degrees Fahrenheit. Mix ingredients well into a ramekin and bake 20 to 25 minutes until slightly firm.
[Related: Healthy Homemade Protein Bar Recipes]
4. Chicken and Veggies With Low-Fat Cottage Cheese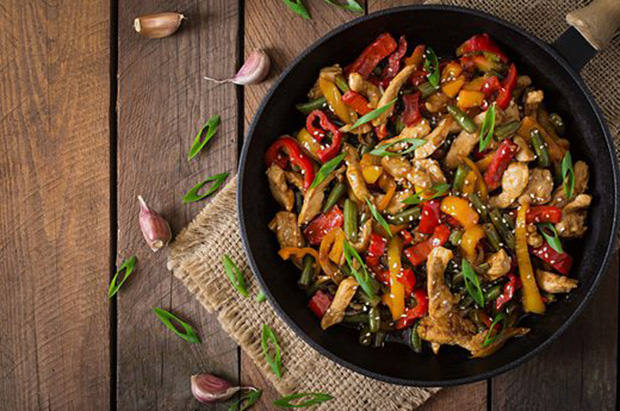 Looking for something heartier? Try this post-workout meal idea. Broil a chicken breast (or try salmon) with cold-pressed extra virgin olive oil, cayenne pepper and chopped garlic. Then top with stir-fried veggies (yellow/green/red peppers, mushrooms, red onion, broccoli, cauliflower and asparagus) and low-fat cottage cheese.
[Related: 10 Complete Proteins Vegetarians Need to Know About]
5. Quickie Quinoa Summer Salad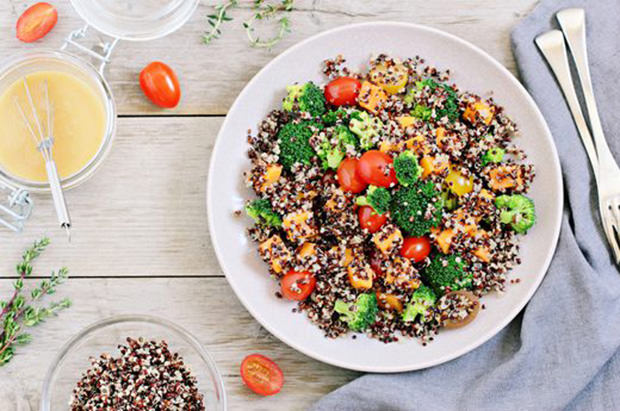 Even in the dead of winter, you'll enjoy this refreshing, refueling salad. Mix 3/4 cup of cooked quinoa, one teaspoon Veganaise, one tablespoon of lemon juice and a half an avocado chopped into small chunks. Drizzle with olive oil. Then add 1/2 of a tomato, chopped into chunks, and a handful of fresh basil. Top with sea salt and pepper if you so desire. Gently toss all ingredients and enjoy!
[Related: How To Build Any Salad Like A Boss]
6. Perfect Post-Workout Parfait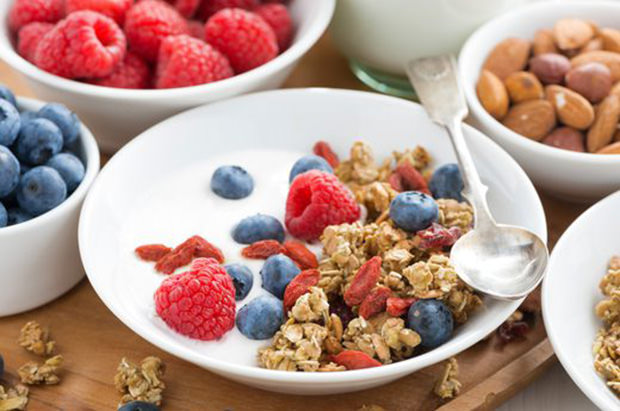 Craving something sweet? Here's an option: Mix a 1/2 cup of berries and two tablespoons of granola to any flavor of Greek yogurt for a lower calorie post-workout dessert.
7. Your New Favorite Salmon Dish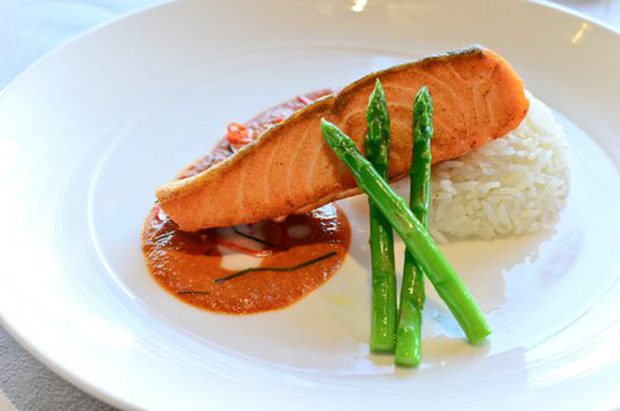 Here's another heartier meal option. This one is packed with omega-3s, which are great for post-workout muscle recover. Coat a piece of salmon in egg whites and add a touch soy sauce. Then, cover with bread crumbs and place on the grill. For your side, steam asparagus spears and sautee them in olive oil. You can also add wild rice.
[Related: 7 Reasons to Consider a Pescatarian Diet]
8. Edamame and Barley Soup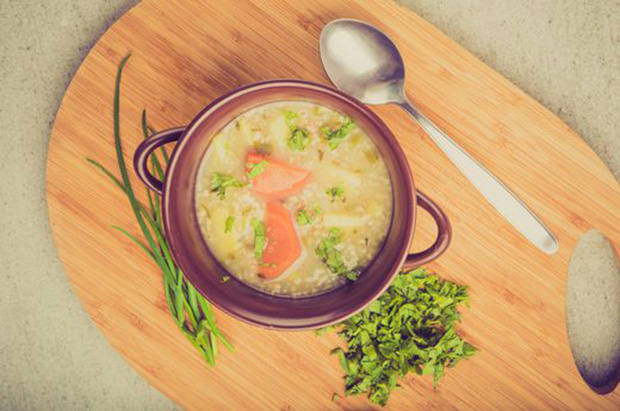 Can't stomach a heavy meal but still need something substantial? Try this soup. Use edamame and barley to make a tomato bouillon base. Add a splash of olive oil. You can make this ahead of time and have it waiting in your fridge for after you workout.
[Related: Superfoods That Are Making A Comeback]
9. Super Protein Tacos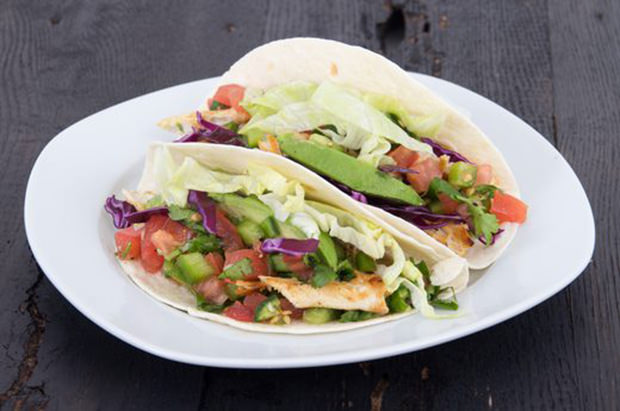 This recipe is sure to be your go-to favorite, especially on Taco Tuesday! Use one cup of shredded chicken, two to three egg whites, lettuce, onion, tomato, cilantro and guacamole made with plain Greek yogurt. Make two or three big tacos and you'll definitely be satisfied.
[Related: Top Five Plant-Based Protein Sources (That Aren't Tofu!)]
10. The Other White Meat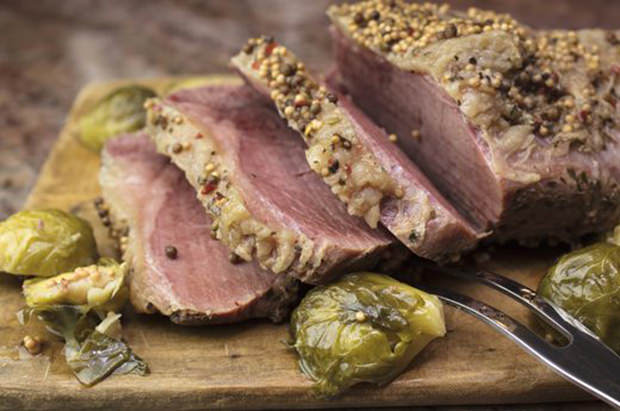 Chicken isn't the only white meat that's good for a post-workout meal. Try this pork recipe. Grill pork loin marinated in a light spice rub and mix with brown rice cooked in chicken broth. Finish your plate with a mix of carrots and Brussels sprouts.
[Related: The Health Benefits Of Sprouts]
11. Peanut Butter + Apple Stack
Take a cue from one of our Facebook fans and keep it simple! Spread one tablespoon of natural peanut or cashew butter on apple slices. Then, stack banana slices on top and enjoy!
[Related: What You Don't Know About Eating Peanut Butter Will Shock You]
12. Chi Chi Chickenless Vegan Salad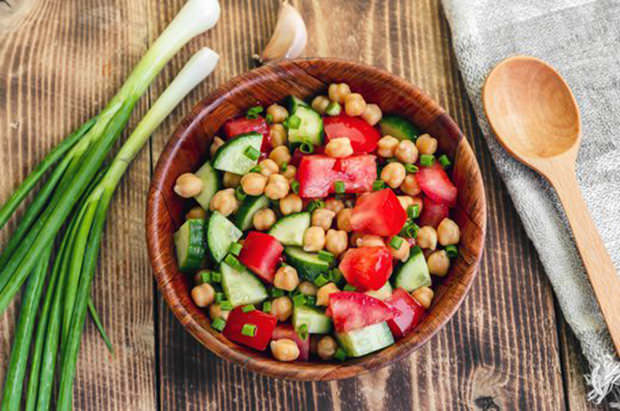 Yep, vegans need their post-workout protein, too! Mix one can of garbanzo beans (rinsed and drained), one or two small handfuls of finely chopped celery, one to two small finely chopped red apples, lemon juice, Veganaise to taste, sea salt and pepper to taste. With a fork, slightly mash the garbanzo beans in a medium sized bowl. Add the Veganaise (a teaspoon at a time), until it reaches your desired consistency. Sprinkle some lemon juice and then toss in celery and apples.
[Related: 6 Tips for Going Vegetarian]
13. An Eggs-ellent Snack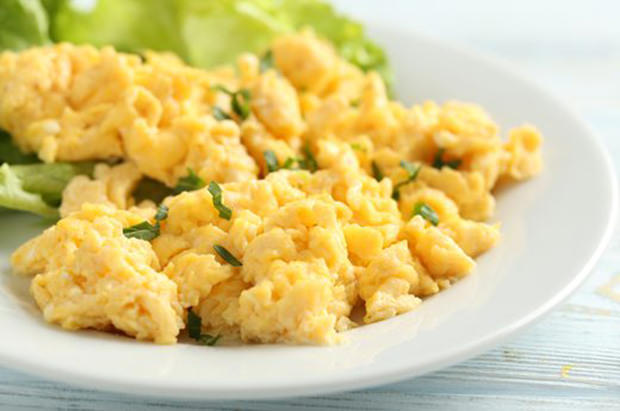 Keep it quick, light and easy! Scramble up some farm-fresh eggs (we love Vital Farms' eggs) with ground flax seed. Add some strawberries on the side for color, taste and carbs.
[Related: Are eggs good or bad for you? The final verdict]
14. Yogurt + Fruit Bowl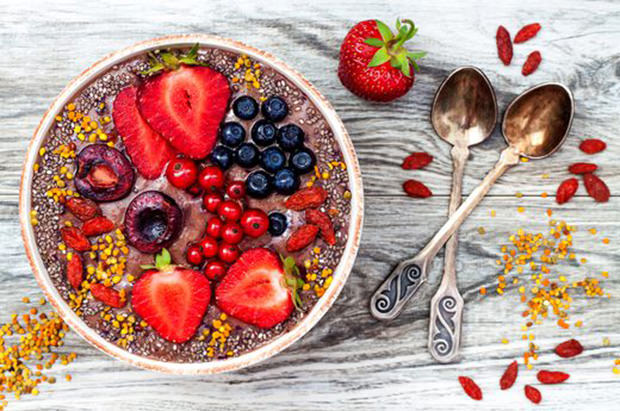 Another one of our Facebook fans recommends this delicious bowl, saying it's one of her favorite quick and healthy workout snacks. Combine Greek yogurt, banana slices, fresh berries, avocado and some chia seeds in a bowl and enjoy!
[Related: Fermented Foods And Why They Are So Good For You]
15. Peanut Butter-Banana Post-Workout Shake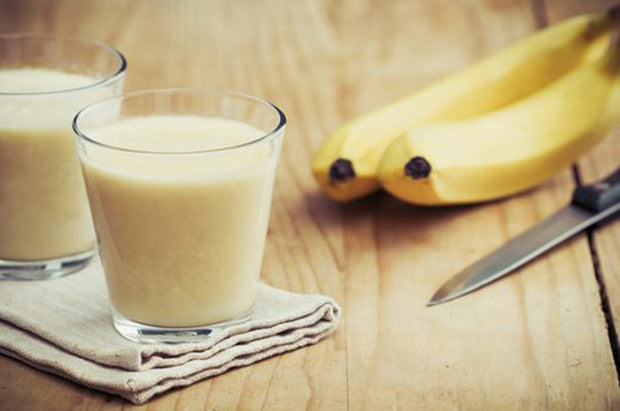 And of course, what list of post-workout snacks is complete without a protein shake recipe? Mix 1/2 cup of oats, one cup of soy milk, one medium banana, two tablespoon all-natural peanut butter and one scoop of vanilla whey protein. Blend, and then top with two teaspoons of pumpkin pie spice.
[Related: Make Your Own Peanut Butter Pretzel Bars]
What Do YOU Think?
What do you eat before and after a workout? Have you ever tried any of the meals and snacks on this list? Which ones are your favorite? Which ones would you add? And why? Share your suggestions in the comments section below!
Some Other Things You May Like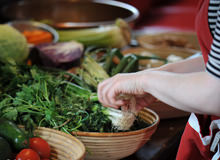 Using Food To Beat Addiction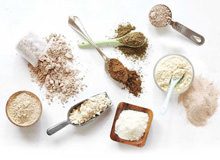 The Ultimate Guide to Protein Supplements
Grill The Healthy Way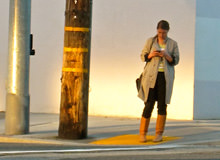 8 Ways to Use Social Media to Win at Life