The Weirdest Superfoods And How To Consume Them


Goji berries, chia seeds, quinoa, maca powder. Each week, a new superfood seems to make the healthy news headlines.
Superfoods are considered to be the most powerful nutrient sources on the planet. But while no food on its own is a one-stop wellness solution, many of these popular health foods do offer health advantages to those who consume them. These benefits include everything from improved blood sugar control and a lowered risk for infections and chronic disease to increasing your odds for a long, vibrant life.
However, walking down the aisles of your local health-food store can be a daunting experience when you start to wonder about how you're going to incorporate all of these into your every day eating.
After doing some research, we've come up with a list of Mother Nature's most exotic ingredients and how to use them.
Kelp Noodles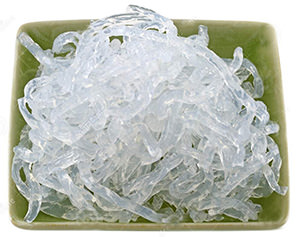 If you're looking for a nutritious, low-calorie yet filling pasta alternative, reach for kelp noodles -- which are made from a brown seaweed that is notable for its high iodine content. They also contain rich amounts of sodium alginate and water. As a gluten-free food, kelp noodles also provide a great pasta-type option for people with celiac disease. And while research is limited, kelp noodles may promote thyroid health and weight control while guarding against heart disease and osteoporosis.
How to eat it: You can use a lot of the same preparation methods with kelp that you might otherwise use in noodle dishes. They taste great with pesto, cashew alfredo, raw marinara, or any other wide variety of sauces.
Yacon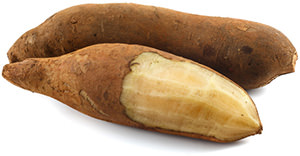 You may think that this be the offspring of yam and bacon, but nay, 'tis a South American herb with sweet, juicy, edible roots.
Some of the health benefits of yacon include its ability to regulate blood sugar levels, lower "bad" cholesterol, help with weight loss, lower blood pressure, improve the health of the liver, prevent certain types of cancer, boost digestive health, and strengthen the immune system.
It is an excellent source of inulin, a soluble fibre that acts as a prebiotic, encouraging growth of friendly intestinal bacteria and a strong immune system. This type of fibre isn't digestible so it won't affect blood sugar. Inulin can lower cholesterol and boost absorption of iron, zinc and calcium.
How to eat it: Fresh yacon has a slightly sweet taste and a crunchy texture similar to that of an apple, while its flavor is close to that of watermelon. South Americans eat the tubers as a fruit, with lemon juice and honey, or they add it to fruit salad. You can also stir-fry, roast or bake yacon as a vegetable. The roots can be dried and ground into a syrup or sweet powder that's a great substitute for sugar in cakes. It gives a natural sweetness to smoothies, yoghurt, cereals, tea and coffee.
We recommend: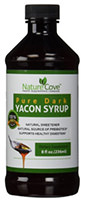 Pure Yacon Syrup
Aloe Vera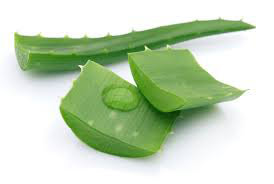 Aloe vera is an antiviral, antibacterial, analgesic, antifungal, antiparasitic and antiseptic agent composed of various compounds like emodin, saponins, anthraquinones, fatty acids, sulfur, salicylic acid and phenols which are substances that provide antimicrobial and anti-inflammatory activity when used both externally as well as internally.
Consuming the gel, powder or juice has been proven in scientific research to be very helpful for its effects as an anti-inflammatory for related conditions like arthritis, ulcers and the inflammatory response associated with cardiovascular diseases.
How to eat it: While the outer green skin of aloe can be eaten, it is often bitter and tough, so it is removed and only the clear inner portion of the stalk is consumed. You can use raw aloe on salads or in drinks, where it provides a refreshing taste. You can also juice it , stir fry it or add it to soups.
Maca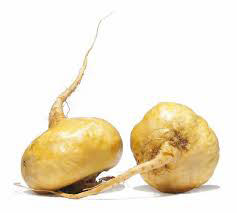 Maca, a root that belongs to the radish family, is most commonly available in powder form. Grown in the mountains of Peru, it has been called "Peruvian ginseng." as it can boost libido and sexual performance.
Known as an adaptogen, it can boost energy levels, fight stress and is great for those with PMS or menopausal symptoms (it's used as a natural alternative to HRT). Maca has B vitamins for endurance and energy (making it popular with athletes), plus B12 for good nerve function, remineralising calcium and magnesium to help prevent osteoporosis.
How to eat it: It has a light, nutty flavour, which is great in soups,yogurt, smoothies, muffins or sprinkled over cereal.
We recommend: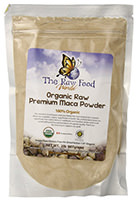 Organic Raw Maca Powder
Hemp Seeds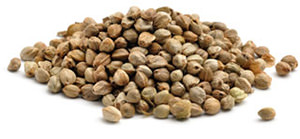 The small, oily seed of the hemp plant is packed with protein and is one of the richest plant sources of polyunsaturated essential fatty acids. . Hemp Seeds offer an almost perfect and natural blend of easily digested proteins (Omega 3 & 6), Gamma Linolenic Acid (GLA), antioxidants and minerals. A single tablespoon of hemp seeds provide 3.5 grams of protein, more than chia or flaxseeds.
How to eat it: The sweet, nutty seeds are great as healthy additions to juices, smoothies, yogurt and baked goods. With their nutlike taste and texture, hemp seeds are particularly good for sprinkling over casseroles, vegetables or salads.
We recommend: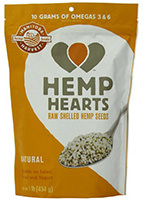 Manitoba Harvest Hemp Hearts Raw Shelled Hemp Seeds, natural flavour
Camu Camu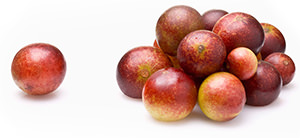 This isn't a fruit you'll find on a tree or bush in your neighbourhood: camu camu mostly grows in flooded areas of the Amazon rainforest in Peru, Brazil, Colombia, and Venezuela, where its fruits and leaves are used for medicinal purposes.
These small purple-red berries are exceptionally rich in vitamin C (pound for pound, they have about 50 times more than an orange). They're a good source of antioxidants, boost immunity and support brain and nervous system health. They promote eye and gum health, and have bioflavanoids to strengthen blood vessel walls.
How to eat it:Traditionally, the berries are pressed into a juice and used as an immune tonic. The freeze-dried powder has a tart citrus taste that works well in water, smoothies and juices.
We recommend: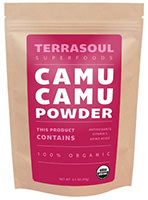 Terrasoul Superfoods Camu Camu Powder (Organic)
Maqui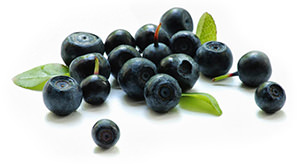 This superberry is native to the Patagonia region of southern Chile, where it's been a staple food of the Mapuche Indians for centuries.The berries are exceptionally rich in antioxidants, and are said to have one of the highest antioxidant values of any known fruit.
They were traditionally used by the Mapuche Indians to heal chronic diseases and improve endurance and fatigue. The berries' rich, purple colour indicates high levels of the antioxidant anthocyanin, which helps the body reduce oxidative stress and cuts the risk of chronic illnesses such as cancer and heart disease. On top of being high in antioxidants, the berries are also packed with immune-boosting and anti-inflammatory vitamin C.
How to eat it: Maqui powder has a delicious fruity flavour with a slight tartness that's great in juice, smoothies, yoghurt, cereals and desserts.
We recommend: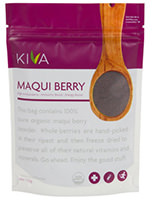 Kiva Organic Maqui Berry Powder - Non-GMO, Raw, Vegan
Seaweed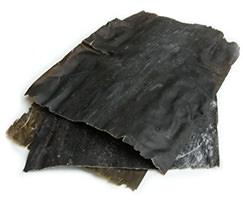 Among the most nutritious foods available, seaweed is loaded with vitamins A, B-6 and C as well as iodine and fiber. Some people are turned off because they think of the stuff that washes onto the shore and gets stuck in their toes, but most of us have already eaten seaweed without knowing it. The sea vegetable carrageenan, for example, is used as a stabilizer in ice cream, vegetarian milks and pate. Nori is used to wrap sushi. And wakame is used in miso soup.
How to eat it: Try adding kombu [seaweed] to a soup stock to make it flavor-and-nutrient-rich.. You can also snack on dried seaweed, add dried or fresh seaweed to tossed salads and sauté seaweed for use in pastas and stir-fries.
Lucuma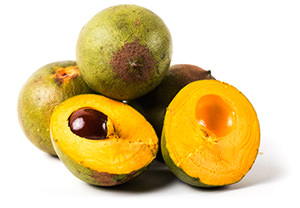 Lucuma is a Peruvian fruit, known as the "gold of the Incas". The fruit is so beloved there, it's the nation's most popular ice-cream flavour.
Lucuma is an excellent source of carbohydrates, fibre, vitamins and minerals and one of the best natural sweeteners around because it has a low glycaemic index and won't increase your blood sugar or insulin levels. This makes it ideal for diabetics and anyone wanting to decrease their sugar intake.
Lucuma also has anti-ageing and anti-inflammatory properties, as well as being beneficial for wound healing and tissue regeneration, according to a study by the State University of New Jersey. The fruit's bright yellow flesh indicates it's rich in the antioxidant nutrient beta-carotene.
How to eat it: It has a creamy citrus flavour and is available as a powder which tastes similar to maple syrup. It makes a healthy alternative to sugar in desserts, cakes and cookies. You can also add it to porridges, yoghurt, smoothies or other beverages.
We recommend: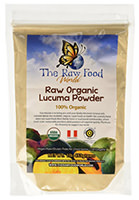 Certified Organic Raw Lucuma Powder
Mesquite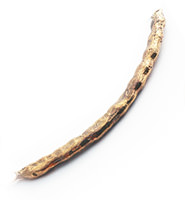 Mesquite has been used as a flour and sweetener for centuries by the Native Americans. The most commonly available form is powder, which is ground from the pod of the mesquite plant.
Mesquite is particularly rich in protein and has an impressive mineral content with calcium, potassium, magnesium, iron and zinc. It's beneficial for supporting healthy bone growth, lowering blood sugar levels and helping strengthen immune function. It also contains high levels of soluble dietary fibre, so it digests slowly and won't cause sharp surges in blood sugar levels. It's low in carbohydrates and has a GI of 25, which helps to keep blood sugar levels balanced.
How to eat it: Mesquite has a sweet, slightly nutty, caramel-like flavour, similar to molasses, which makes it an ideal natural sweetener for desserts, porridge, yoghurt, smoothies, tea or coffee. For added flavour and nutrition in baked goods, try swapping a quarter to a half of the flour content of your recipe with mesquite powder, and also reduce the amount of other sweeteners.
We recommend: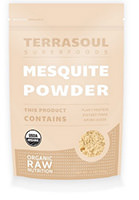 Terrasoul Superfoods Mesquite Powder
Nutritional Yeast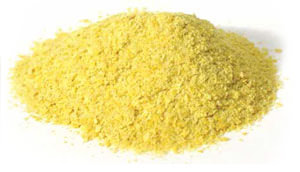 Nutritional yeast is yeast that's been deactivated (i.e. it's no longer living). It varies significantly from the yeast used to make beer or bread. Nutritional Yeast is a great source of B-vitamins, including vitamin B-12. This is important for strict vegetarians and vegans, since vitamin B-12 primarily occurs in animal-derived foods.
How to eat it: Its cheesy and nutty flavor make nutritional yeast a healthy alternative to powdered cheese, salt and butter on popcorn, potatoes and baked chips.
We recommend: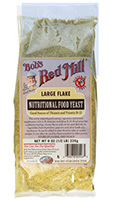 Bob's Red Mill Large Flake Yeast
Some Other Things You May Like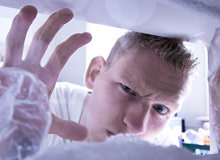 A List Of Foods You Should Not Freeze
Farmed Salmon Is Healthier Than You Think
Grill The Healthy Way
Are eggs good or bad for you? The final verdict