Using Food To Beat Addiction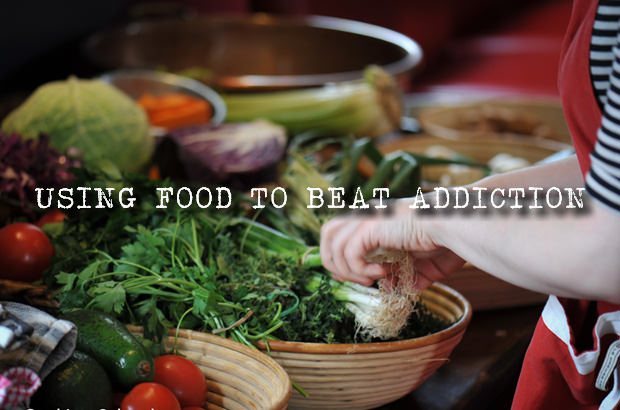 Substance use disorders (SUD) can lead to many adverse health effects including nutritional deficiencies and malnutrition. Research shows that proper nutrition can have a positive effect on recovery outcomes, however it is not common practice for patients in substance abuse treatment to receive nutrition education and counseling.
Clients in early recovery tend to gain excessive weight only to become self-conscious and unhappy with their appearance, which may lead to anxiety and depression.It was found that SUD patients have more difficulty controlling their eating when depressed. These experiences may cause significant distress and put individuals at risk of relapse.
In 2012, 107 men from 6 different SUD treatment facilities were invited to participate in a controlled, 6-week environmental and educational intervention called REHALTH (The Recovery Health Eating and Active Learning in Treatment Houses). The program was created to promote healthful changes in eating habits and to reduce excess weight gain of men in substance abuse treatment.
The REHALTH program supported changes in the food environment of the treatment centers, offering healthier food choices as well as weekly nutrition and cooking classes. In sites where there was a higher participation rate from residents (in addition to support from staff) there was a significant decrease in total energy intake, as well as a reduction in daily servings of sweets, fats and oils, and lower BMIs. The findings from this study suggest that nutrition interventions can greatly contribute to positive behavior changes within this population.
Barriers To Healthy Eating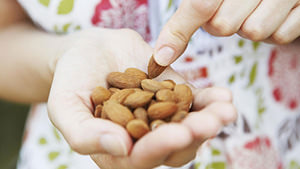 Nutrition and cooking interventions in SUD treatment facilities are quite scarce, as there is limited research specific to the SUD population.
Although not pertaining directly to individuals with addiction issues, research has found that barriers to healthy eating include a lack of confidence in one's ability to shop for, choose, and prepare healthy foods. The inability to prepare food for oneself may lead to a poor quality diet by increasing the intake of highly processed convenient foods.
In a 2009 cross-sectional study by Winkler & Turrel, it was found that fewer vegetables and raw produce were purchased by individuals who were less confident in their food preparation skills, compared to those with a higher confidence level.
Nutritional Interventions
Hands-on cooking instruction and nutrition education can increase an individual's self-confidence in shopping for and preparing healthful foods. Offering these health-promoting programs can increase the success rate for long-term recovery while reducing the person's risk of becoming overweight or obese and decreasing the risk of chronic disease.
A study that investigated the impact of a nutrition education intervention on the nutritional knowledge and behaviors of 58 alcohol dependent participants in an inpatient treatment facility found a positive correlation between the nutrition intervention and the participants' knowledge of the relationships among nutrition, food, and health.
During a 6-month follow-up interview, 80% of the 45 participants who responded reported that they continued to practice the skills they obtained during the intervention. Findings support the assertion that receiving nutrition education in a drug and alcohol rehabilitation environment can positively impact food choices and eating habits.
Hands-on Culinary Intervention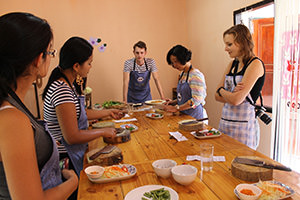 In a hands-on culinary and nutrition intervention at Breathe Life Healing Centers in Los Angeles, California, participants in early recovery were provided with the skills and confidence needed to make healthy food choices as they made the transition to more independent stages of treatment. The intervention included a grocery store tour and weekly nutrition education classes followed by a hands-on culinary component.
Data revealed a significant increase in the participants' enjoyment of cooking after completion of the cooking classes. When asked during the program evaluation what part of the program they liked best, Grocery Store Tour, Nutrition Education, or Hands-on Cooking, 13 of the 15 participants chose "Hands–on Cooking." Confidence level in relation to food preparation skills as well as a higher level of comfort in purchasing whole grain products also significantly increased. This finding is in line with previous research that has found that interventions containing both a nutrition education component and a "hands–on" cooking element increased the participants' cooking confidence and skill level.
Research by Levy & Auld (2004) showed similar results, where participation in "hands-on" cooking classes led to improved attitudes, behaviors, and knowledge towards cooking and nutrition, compared to interventions in which participants observed a cooking demonstration or listened to a lecture.
Conclusion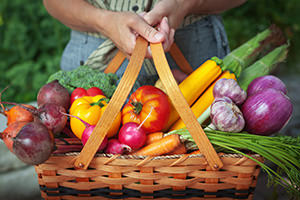 Developing the skills and confidence to prepare healthful meals during SUD treatment is important for sustainable recovery.
Proper nutrition can help the body heal from years of damage, as well as decrease depression, anxiety, obesity, and other chronic diseases. Although the data analysis for these studies found limited statistical significance in other areas, there was a positive trend found in the mean averages between the pre- and post-intervention data.
Self-efficacy and positive attitudes about cooking, purchasing, and preparing healthy foods increased after the nutrition and "hands-on" culinary intervention. Future studies utilizing a larger, more diverse sample are definitely needed to increase awareness of the important role that nutrition plays in recovery from substance abuse.
Source: Rehabs.com
Photo Credits
Some Other Things You May Like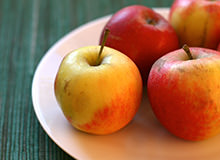 10 Foods That Fight Fatigue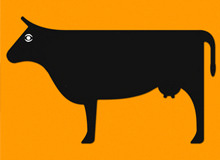 Common Food Labels And What They Mean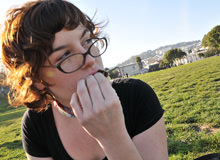 Dangerous Foods That Are Actually Good For You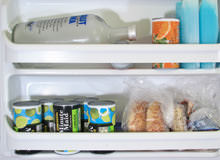 38 Things You Can Freeze To Save Time And Money