Why Eating Protein For Breakfast Is Good For You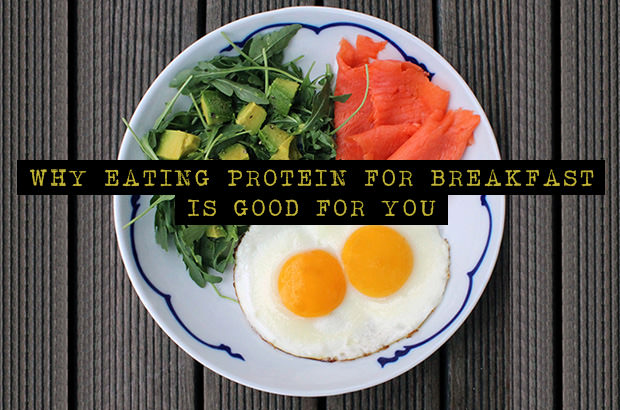 A proper breakfast could hold the key to solving the American obesity crises, which currently sees more than 25 million overweight or obese young adults in the U.S. A new study shows that eating loads of protein at breakfast — 35 grams or more! — can reduce mindless snacking and help control appetite throughout the day. So, should we ditch the cereal and chow down on yogurt and eggs in the morning?
How The Research Was Conducted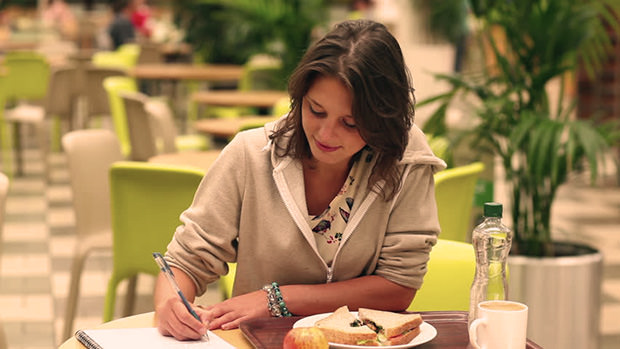 Researchers from the University of Missouri wanted to understand how consuming a protein-packed breakfast would affect overweight and obese young women. So they fed two groups of overweight teens who reported skipping breakfast between five and seven times a week either normal-protein breakfast meals or high-protein breakfast meals. A third group of teens continued to skip breakfast for 12 weeks.
Participants in the groups were given tests which included computer questionnaires about hunger and fullness, blood samples and hormonal analysis and MRI brain scans. Their body weight and body composition were measured at the beginning and end of the 12-week period. In addition, the participants wore a device that assessed minute-to-minute glucose levels throughout the day. After a long day of testing, the subjects were sent home with a cooler of both healthy and unhealthy snacks for any late-night munchies. The scientists then made note of which (and how many) of the snacks were gone in the morning.
The Result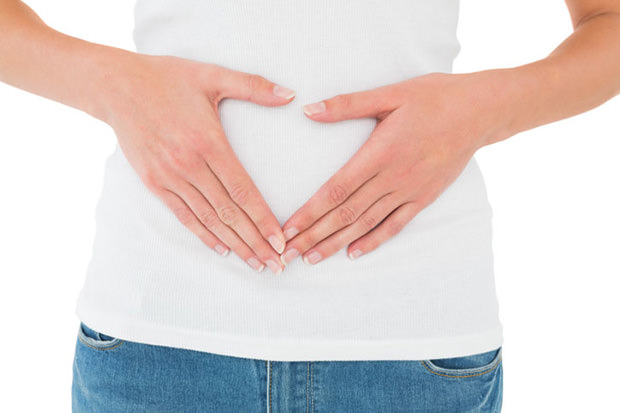 The researchers found that eating a high-protein breakfast made the young women feel fuller throughout the day and eat a smaller dinner and fewer nighttime snacks. In contrast, starting the day with a low-protein breakfast or no breakfast at all made the study subjects more likely to graze on unhealthy (high-calorie but low-nutrient) foods throughout the day.
The group of teens who ate high-protein breakfasts reduced their daily food intake by 400 calories and lost body fat mass, while the groups who ate normal-protein breakfast or continued to skip breakfast gained additional body fat.
These results show that when individuals eat a high-protein breakfast, they voluntarily consume less food the rest of the day. In addition, teens who ate high-protein breakfast had more stable glucose levels than the other groups.
[Related: 7 High-Protein Breakfasts That Aren't Eggs]
How Does Protein Affect Your Eating Habits
This study provides researchers with insight into the way the body responds to certain breakfast foods throughout the day. For instance, why can an omelet reduce evening fridge-raiding, but cereal can't? Researchers believe the answer is in the hormones. Eating protein early in the day seems to affect gastrointestinal hormones, which signal the brain to adjust appetite and satiety.
In this study, the scientists found that after a high-protein meal, there was a significant drop in ghrelin (a hunger-stimulating hormone) and an elevation in PYY (a satiety-stimulating hormone). Eating a low-protein breakfast did briefly alter these hormones, but the effects wore off relatively quickly. In contrast, eating high-protein foods changed hormonal levels for much longer, even through the afternoon and evening.
[Related: 9 Easy Overnight Vegetarian Breakfasts]
Is it Legit?
Probably, but more research is definitely needed. It's no surprise that protein keeps you fuller longer than simple carbs and sugar. This study was unique in that it's the first to focus on how eating a high-protein breakfast can affect eating habits among overweight or obese young adults, specifically. The study could have far-reaching implications for how Americans think about breakfast, especially given the connection between obesity and skipping the am meal.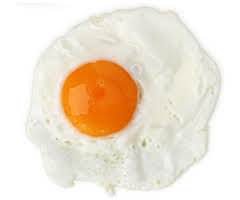 On the other hand, the study had some serious limitations. The researchers utilized a very limited pool of subjects — only 20 young women (with an average age of 19) from one specific geographic area in the United States. The study is also at risk for conflict of interest, since it was partially funded by the Beef Check-Off and the Egg Nutrition Center (the research arm of the American Egg Board), both of which have financial incentives for promoting high-protein breakfasts. Although the study's implications for obese and overweight people are interesting, more research is needed in order to draw definitive conclusions.
[Related: The 20 Best Ways To Use Eggs]
Other Research To Back This
A study published in the International Journal of Obesity found that participants who ate a protein-packed breakfast ate 26 percent fewer calories at lunch than those who ate a calorically identical meal with less protein. The conclusion was that the nutrient helps your gut release peptide YY, a hormone that nudges your brain to realize, "Hey, I'm full."
[Related: The 12 Worst Foods For Appetite Control]
7 High-Protein Breakfast Ideas
Ready to satisfy your appetite and eat healthier all day long? Here are seven easy and delicious high-protein breakfast ideas to make your favorite morning meals more nutritious and more filling.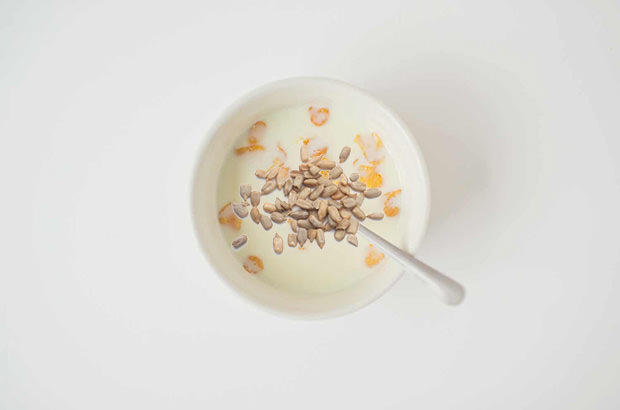 Basic breakfast: Bowl of cereal with milk
High-protein idea: Some cereals are loaded with protein, and some have very little. Some good options: Kashi GoLean Original, which has 13 grams of protein and 10 grams of fiber per serving; Bear Naked Fit Almond Crisp, which has 7 grams of protein and 7 grams of fiber; and Barbara's Bakery High Fiber Original, which has 5 grams of protein and 10 grams of fiber per serving. For even more of a boost, sprinkle an ounce of dry-roasted sunflower seeds for 5 more grams of protein as well as the anti-aging vitamin E.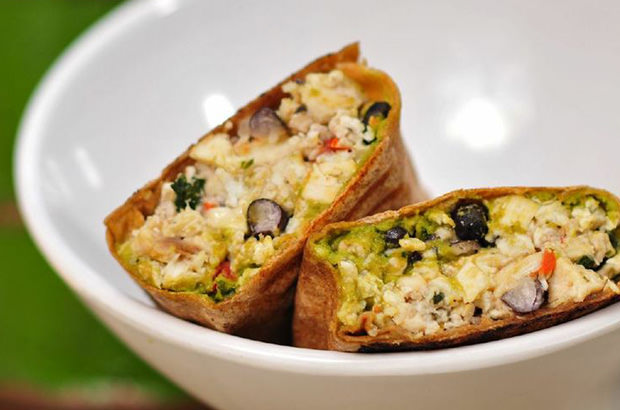 Basic breakfast:Egg and cheese on a roll
High-protein idea: Choose a breakfast burrito with beans, or try this easy recipe for 25 grams of protein in your morning meal from the eggs and beans. Fill a corn tortilla with two scrambled eggs, 1/4 cup diced sautéed onions, and 1/4 cup of black beans. Then top with a tablespoon of pico de gallo (or more to taste).
[Related: Why Eggs Are Considered A Superfood]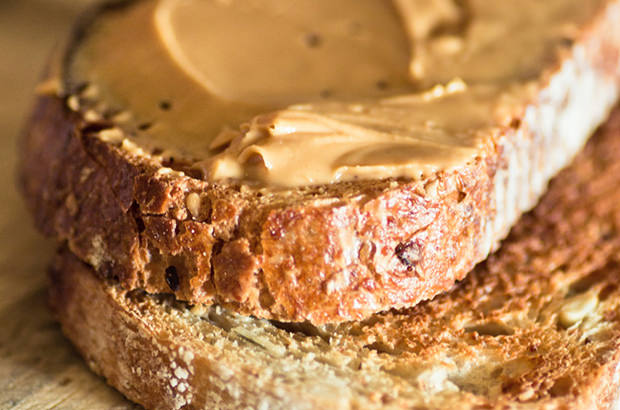 Basic breakfast: Butter or jelly on toast
High-protein idea: Swap butter for 2 tablespoons of peanut butter or almond butter, which adds about 8 grams of protein to your meal. Since processed nut butters can be sneaky sources of sugar and other unhealthy ingredients, look for a super-short ingredient list when shopping for your peanut butter. Or even better, make your own.
[Related: What You Don't Know About Eating Peanut Butter Will Shock You]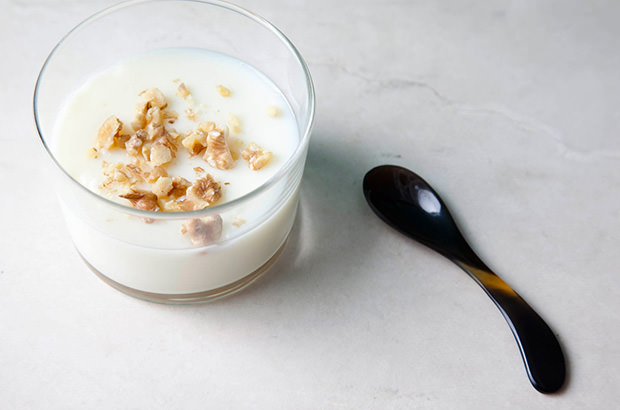 Basic breakfast: Yogurt
High-protein idea: Trade a 6 ounce nonfat yogurt for a Greek yogurt version to get in about 6 more grams of protein per serving (for a total of 14 grams). Make your breakfast even healthier by adding fiber-rich berries to naturally sweeten your meal, and sprinkle on seeds, nuts, or high-protein, high-fiber cereal to increase the amount of protein even more.
[Related: The Benefits of Fermented Foods and 5 DIY Recipes]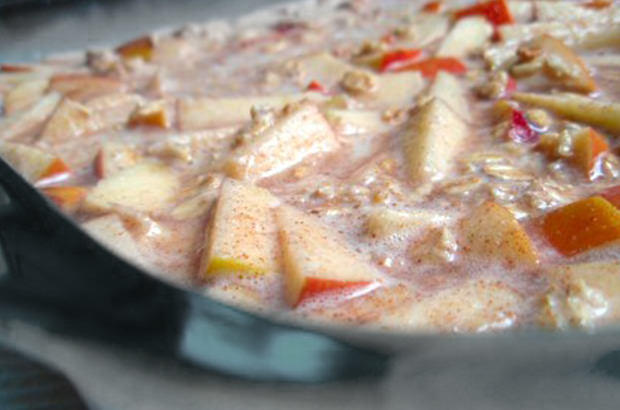 Basic breakfast: Oatmeal made with water
High-protein idea: Swap water for skim milk (8 grams of protein per cup) and sprinkle on some chopped nuts to help you feel full until lunch. Try this apple walnut oatmeal. Cook 3/4 cups of dry oatmeal with 1 1/4 cup of skim milk. Add 1 chopped apple and 1/4 cup of chopped walnuts. Sprinkle with cinnamon and drizzle with honey. Total: 24 grams of protein.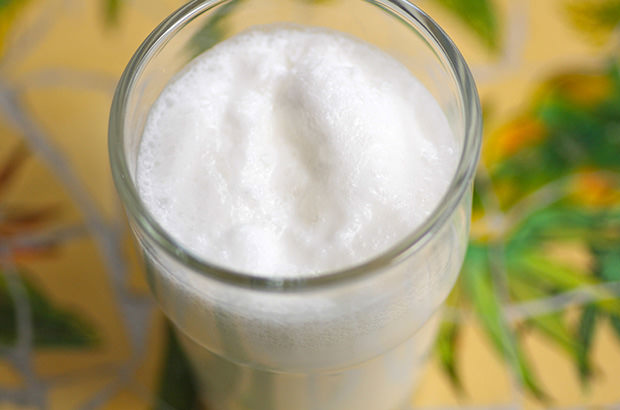 Basic breakfast: Smoothie with milk or yogurt
High-protein idea: Swap the milk and yogurt in your smoothie for kefir, a cultured probiotic beverage (like drinkable yogurt). One cup of plain nonfat kefir contains 11 grams of protein, more than the 9 grams in one cup of nonfat plain yogurt and the 8 grams in one cup of nonfat milk.
[Related: No Cow, No Problem. Learn To Make Your Own Milk]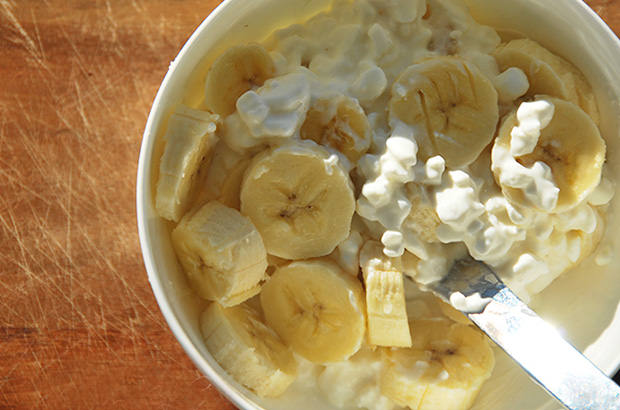 Basic breakfast: Banana on the run
High-protein idea: Nothing beats a banana for grab-and-go portability, but add a protein-rich dairy source, like a single-serving cup of cottage cheese, and you'll add a whopping 28 grams of protein to your morning meal. Cottage cheese is also a good way to sneak in some calcium and vitamin A.
Some Other Things You May Like
10 Tips to Push Past a Weight-Loss Plateau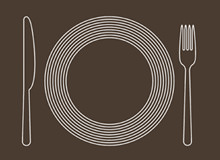 7 High-Protein Breakfasts That Aren't Eggs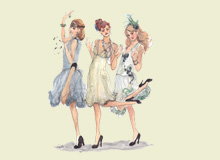 How to Actually Achieve Your Goals Before the Year Ends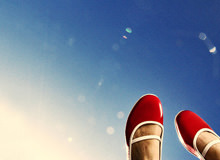 How to Apply Success From One Area of Your Life to Another (That Needs It)