12 Unique Races To Run In Your Lifetime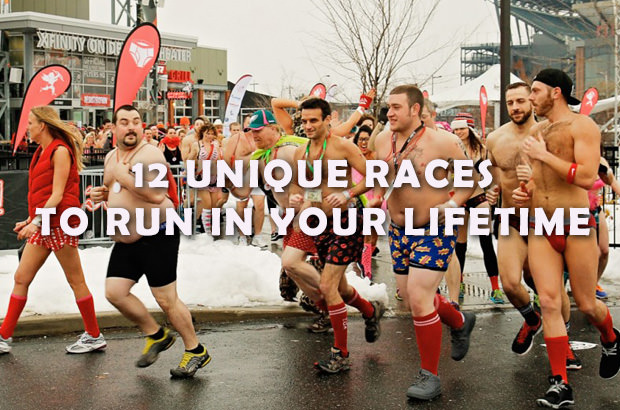 Runners are a unique part of the population -- they wake up at the crack of dawn, often train in bad weather and sign themselves up to suffer through races of all lengths, including marathons. But there are races help all over the U.S. that offer experiences that have to be seen to be believed! From famed locales to events that will impress even the most finicky foodie, there's truly something for everyone. Read on to see 12 unique races to run in your lifetime and get tips to start planning and training for your next adventure!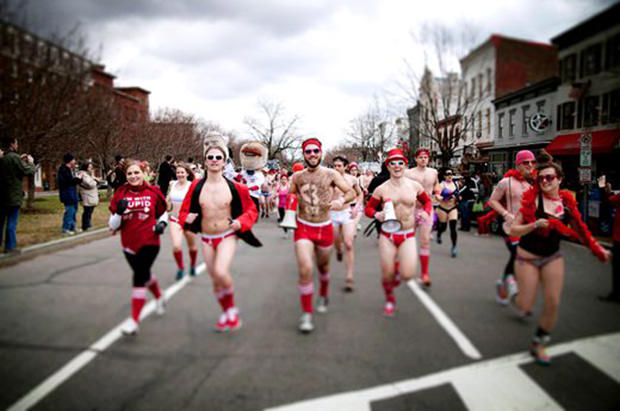 Cupid's Undie Run (February)
In 30 cities in the U.S. and Australia, runners celebrate their love of running on Valentine's Day weekend -- in nothing but their underwear! Cupid's Undie Run is a fundraiser for the Children's Tumor Foundation and has helped to raise more than $2 million for the organization. With fundraising incentives such as V.I.P. open-bar access at the post-race party, running roughly one mile in your "bedroom best" will be an experience like never before. "We created Cupid's Undie Run with the sole intent of having a fundraiser that made a bigger splash in the bucket than the other options out there," shares Bobby Gill, co-founder and COO of Cupid's Undie Run. "With nearly $3 million in donations to CTF last year, we've been successful beyond our wildest dreams. Plus, we've somehow managed to create the biggest party the charity world has ever seen. Bonus!"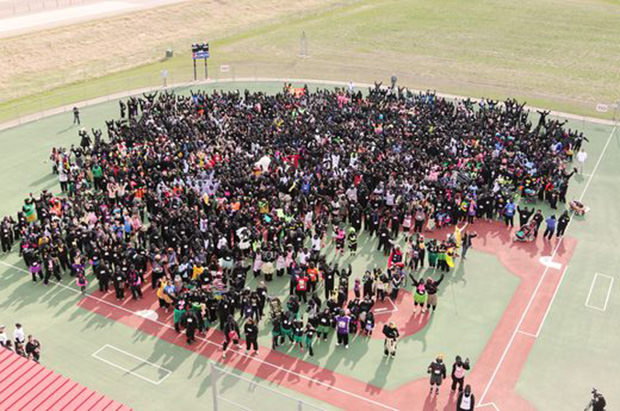 Fun.com Gorilla Run (May)
For those who have ever wanted to don a gorilla suit, the Fun.com Gorilla Run in North Mankato, Minnesota, can grant that wish. This 5K race run by costumed gorillas started with 450 attendees and is now up to 1,500 runners in its third year. While participants monkey around, they also raise money for the Miracle League of North Mankato. This year, race organizers hope to break the Guinness World Record for "largest gathering of people dressed as gorillas." This race is bananas, so grab your suit -- runners from previous years get discounts if they reuse their suits -- and be sure to stick around for the costume contest after the race.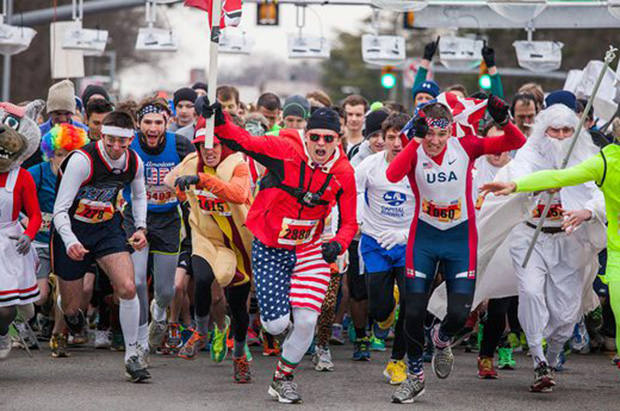 Krispy Kreme Challenge (February)
If you want to test out some unique strategies on running nutrition, the Krispy Kreme Challenge in Raleigh, North Carolina, is the perfect opportunity. What began in 2004 as a dare between two college students has grown to 8,100 racers. Runners begin on the campus of North Carolina State University and run 2.5 miles to Krispy Kreme, where they do their best to eat a dozen original glazed doughnuts. Before those 2,400 calories have a chance to settle, runners then make the 2.5-mile run back to campus. "Running 2.5 miles, scarfing down 12 doughnuts and running another 2.5 miles might leave you a little nauseous, but the feeling you get after helping the kids at the North Carolina Children's Hospital will instantly calm any unsettled stomach," says Brandon Honeycutt, executive director of the Krispy Kreme Challenge.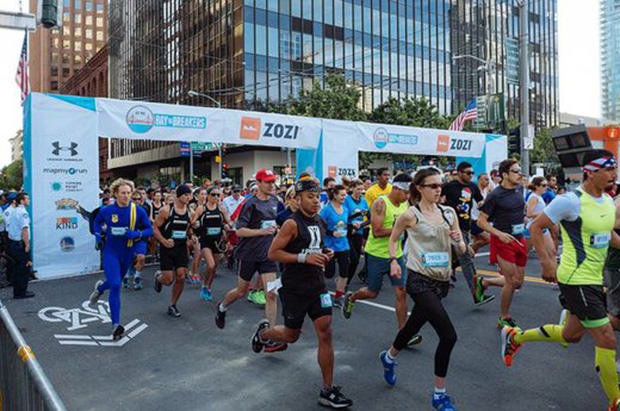 Bay to Breakers (May)
As "the oldest consecutively run annual footrace in the world," Bay to Breakers is a must-run for any level of runner. Since 1912, runners have hit the streets of San Francisco to celebrate the unique and vibrant culture of the city. In 1986, the race earned a spot in the "Guinness Book of World Records" as the largest footrace in the world, with 110,000 participants. Now the event sees more than 40,000 participants and 100,000 spectators filling the streets of the City by the Bay. This 12K starts at the San Francisco Bay near the Embarcadero and ends at the Great Highway, where costumed participants are met by excited crowds at the Finish Line Festival. Whether you run, walk or just watch, this is certainly an adventurous race you won't forget.
Safari Park Half Marathon and 10K (May)
For those who want to run wild, the Safari Park Half Marathon and 10K is the perfect race. The course begins at Westfield North County Mall and takes runners on a scenic journey around San Diego. From there, runners pass through areas inside the San Diego Zoo Safari Park (usually reserved for staff) complete with views of exotic animals. Bright-eyed and bushy-tailed spectators will need to purchase passes to meet their runner at the finish line inside the park, but the pass also includes all-day admission. Participants who become a Wildlife Champion and help fundraise for the park earn free race entry and other race-day perks. Hoof your way around San Diego and enjoy the Safari Park like never before!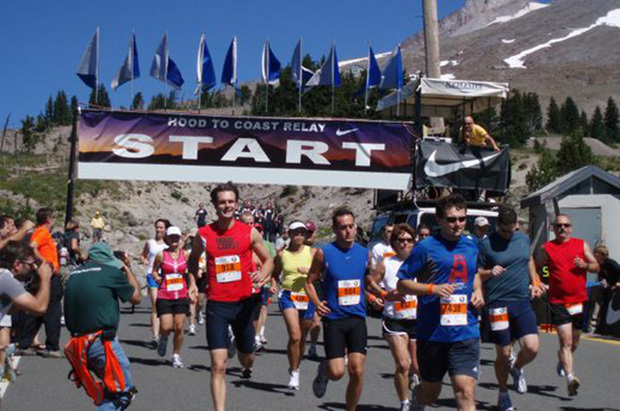 Hood to Coast Relay (August)
Known as "The Mother of All Relays," Hood to Coast takes 1,000 teams on a 199-mile journey across Oregon. The teams of eight to 12 runners start at the Timberline Lodge on Mt. Hood and travel by foot to Seaside, Oregon. Runners are assigned to 36 separate legs of the race, travelling by van across the course when not running. Hood to Coast is the perfect way to push yourself both individually and as part of a team. This historic race began in 1982 with only eight teams and has grown into the monolith it is today, with teams training and traveling for the ultimate relay challenge. Be prepared for an epic weekend with teammates who support you and your die-hard love of running.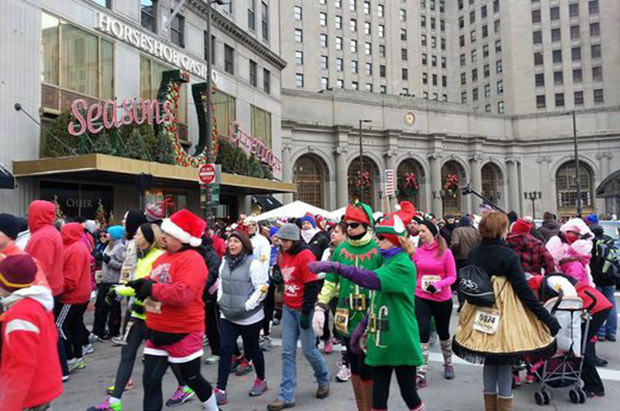 A Christmas Story 5K/10K Run (December)
Film buffs will not want to miss the chance to be a part of the classic film "A Christmas Story." In December, runners take to the streets of Cleveland, Ohio, and venture from the Public Square (aka the former Higbee's Department Store) to the famous "A Christmas Story" House and Museum, about 5K away. Participants clad in bunny suits and character costumes fill the streets to run, walk and spend time as a family on the famous movie-set locations. Proceeds benefit the "A Christmas Story" House Neighborhood Restoration Project, a nonprofit that serves and enhances the local community. Celebrate the holiday season like Ralphie and the gang and ring in some holiday cheer -- and don't be surprised if you see a leg lamp or two!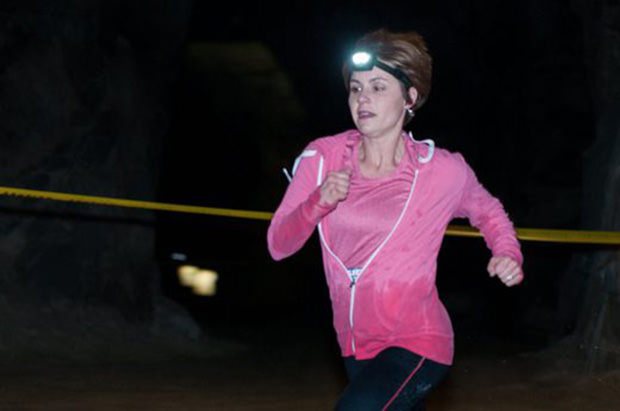 SandMine Challenge (February)
Tired of running outdoors? The SandMine Challenge in Crystal City, Missouri, gives runners a truly unique experience -- the chance to run in caves. This nearly four-mile underground course combines running and spelunking, or cave exploration, for the ultimate change in scenery -- "speRUNking." Runners don headlamps and run through the mine, with its 30- to 40-foot ceilings, sand dunes and underground lake. This run is even more of a challenge, with obstacles that make participants wade, climb and jump their way through the caves. "What an awesome race experience. It was a super-organized, fun atmosphere, and we loved the course!" past participant Amy Byers says. Proceeds from the race go to St. Louis nonprofit PayBack, Inc., a community-service and juvenile-restitution agency. Once you make your way out of the 56-degree mine, stay for the post-race party to celebrate your cave-runner bragging rights!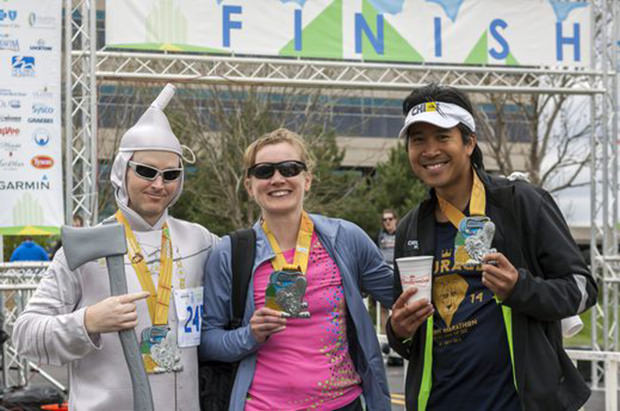 Garmin Marathon in the Land of Oz (April)
Make your way to the Land of Oz and run your way through the Garmin Marathon, Half Marathon or 6K course. Host city Olathe, a Shawnee word for "beautiful," will charm and delight runners as they make their way through this Boston Marathon qualifying course. The race began in 2004 as the Olathe Marathon, and runners from all over the world travel to this city just 30 minutes from Kansas City -- you'll even see some dressed as Dorothy and friends. This is a big-time race with small-town charm, complete with local food and drink to celebrate at the finish-line festivities. Your childhood dreams come true in this journey to Oz -- and it doesn't even take a twister to get you there.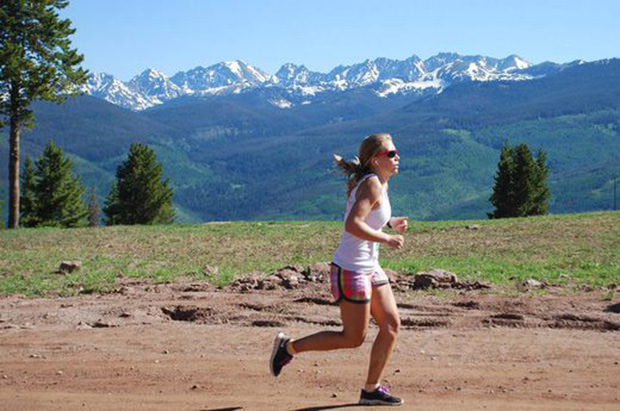 Vail HillClimb (July)
If you want to take on mountains, don't miss the Vail HillClimb in Colorado. The eighth event in the La Sportiva Mountain Cup Series, runners make their way 7.5 miles from Vail Village to the top of Vail Mountain: an elevation gain of 2,500 feet. "I think the most unique thing about the Vail HillClimb is the lasting impression it leaves with racers long after the event is over," says Steve Croucher, sports coordinator for the Vail Recreation District. "Runners from all over the country visit Vail during the Fourth of July holiday to race the HillClimb, a true testament to the beautiful views of the Gore Range and Holy Cross Wilderness that are offered throughout the entire run, the challenge it provides beginners and expert runners alike and the amazing support our sponsors have shown throughout the years with La Sportiva, The North Face and Vail's Mountain Haus."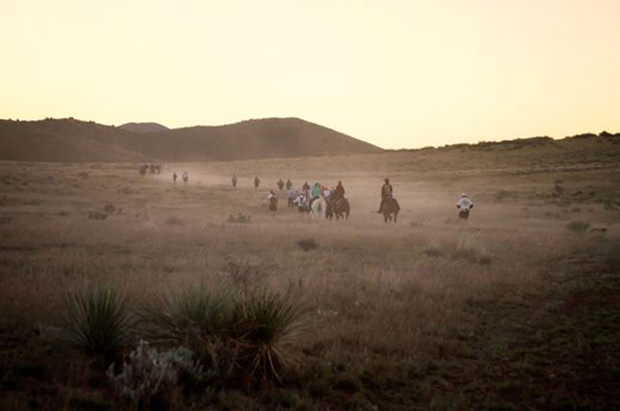 Man Against Horse Race (October)
You don't need to hear it straight from the horse's mouth to know that the Man Against Horse Race is truly a rare experience. Runners race concurrently with horses on the 12-, 25- and 50-mile courses. Mingus Mountain in Prescott, Arizona, hosts this event, with some participants even staying overnight at base camp. While the 12-mile course offers participants pleasant rolling hills, those who participate in the 25- and 50-mile races should be prepared for rough-country running. The 50-mile course climbs roughly 7,600 feet in elevation. You can't hold your horses in this race, and horses and riders must register separately to take on the adventure. The Man Against Horse Race gives you the rare opportunity to run with the horses.
[Related: The Toughest Races On Earth]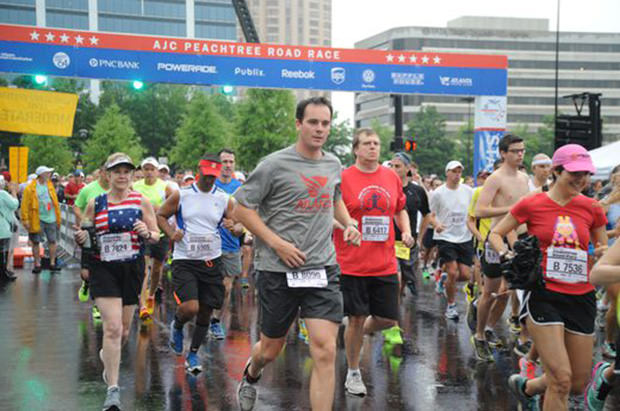 AJC Peachtree Road Race (July)
Celebrate Independence Day with runners from all over the country in the AJC Peachtree Road Race. This beloved Atlanta race is now the largest 10K in the world. There is a lottery registration system in place, which makes landing a spot in the race a coveted prize. "Each year, the AJC Peachtree Road Race gives 60,000 individuals throughout Atlanta and around the world the opportunity to take part in a great tradition and celebrate health and fitness. As we approach the 45th running of the event, we're proud to continue to be known as the country's largest road race and the world's largest 10K," says Rich Kenah, Atlanta Track Club's executive director. Start a unique Fourth of July tradition and celebrate on this scenic course that earns you a spot in running history.
What Do YOU Think?
Are you a runner already or someone looking to start running after being introduced to some of the fun races out there? Now that you've seen some of the country's most unique events, do you think you would take on any of these uncommon races? Which one sounds most interesting to you? Have you already conquered any of these races? Are there any other unique races that didn't make the list? Leave a comment below and let us know.
Some Other Things You May Like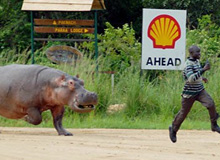 Jokes For Runners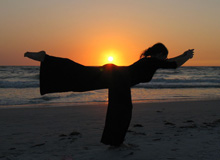 Core Workouts For Running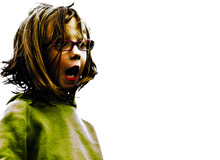 5 Reasons Why Weight Loss Products Keep You Fat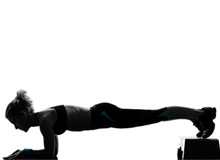 How To Do The Perfect Plank