The Marathon According To Robin Williams

Besides being an amazing actor, comedian and humanitarian, Robin Williams was an accomplished cross country runner. His relay team at Redwood High in Larkspur, California, once held the 4 x 400-meter school record, which remained in place for decades. According to his high school yearbook, Williams ran 1:58.8 for 800 meters in 1969.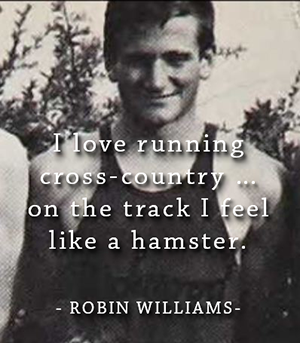 Naturally, running found its way into some of Robin Williams' comedy gigs. In the video above, he explains how running a marathon delivers a cheaper high than cocaine.
Williams also played soccer for Redwood and went on to play at Claremont Men's College before attending Julliard, where his acting career would take off. In 1984, he ran in the Dipsea Race in California, where he finished in 232nd place of 1,375 runners. The cross-country trail race is the oldest in America since its start in 1905.
"Besides the hills, the stairs and the downhill, it wasn't bad," Williams told the Marin Independent Journal afterward.
In 2009, during a comedy performance at DAR Constitution Hall in Washington DC, Robin again brings up running in his routine. This time he jokes about African runners, and Abebe Bikila, a double Olympic marathon champion from Ethiopia, most famous for winning a marathon gold medal in the 1960 Summer Olympics while running barefoot.
Some Other Things You May Like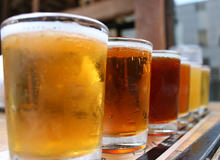 Do Beer And Running Mix?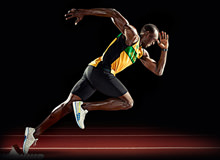 It's Not How You Start That Matters, It's How You Finish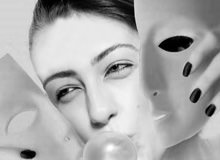 beYOUtiful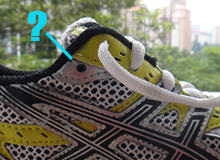 What The Extra Shoe Lace Hole In Your Running Shoe Is For